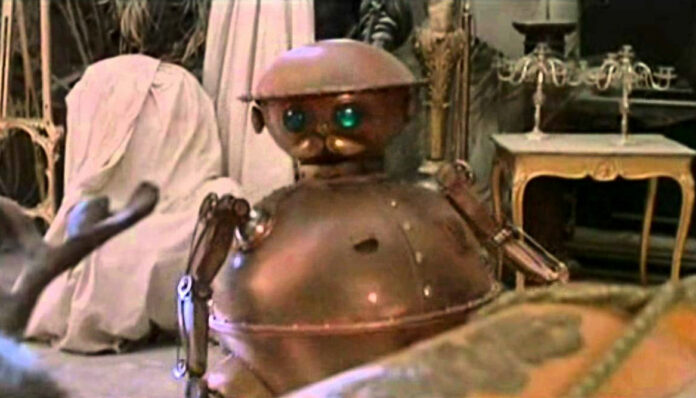 BANGKOK — Scrap metal, crates and other bits and pieces will come to life in a fantasy world featuring ball-shaped clockwork robot.
A century before BB-8 in a galaxy much, much closer, Tik-Tok took the stage for the first time in Los Angeles in service to the cruel king of a magical world.
Also written by L. Frank Baum, "The Tik-Tok Man of Oz" was a 1913 stage play in which Tik-Tok, believed to be modern literature's first robot, learns the true meaning of love after he meets that female savior of Oz called Dorothy.
Fast forward to Bangkok today and find the production being staged at Thong Lor Art Space by director Surachai Petsangrot, who last year presented a shadow puppet adaptation of "Le Petit Prince."
The story of the round copper-made man will be performed in English with surtitles in Thai, English and Japanese. There are shows most evenings now through Aug. 12 at Thong Lor Art Space. Check the schedule and book tickets online.
Tickets are 450 baht (350 baht for students) and children under 120 centimeters are 300 baht.
Thong Lor Art Space is located on Soi Sukhumvit 55. The home of art and performances can be reached on foot from BTS Thong Lo's exit No. 3.
Photos: Thong Lor Art Space / Facebook