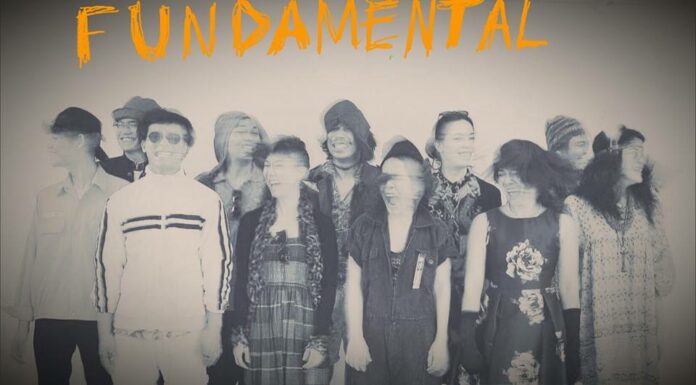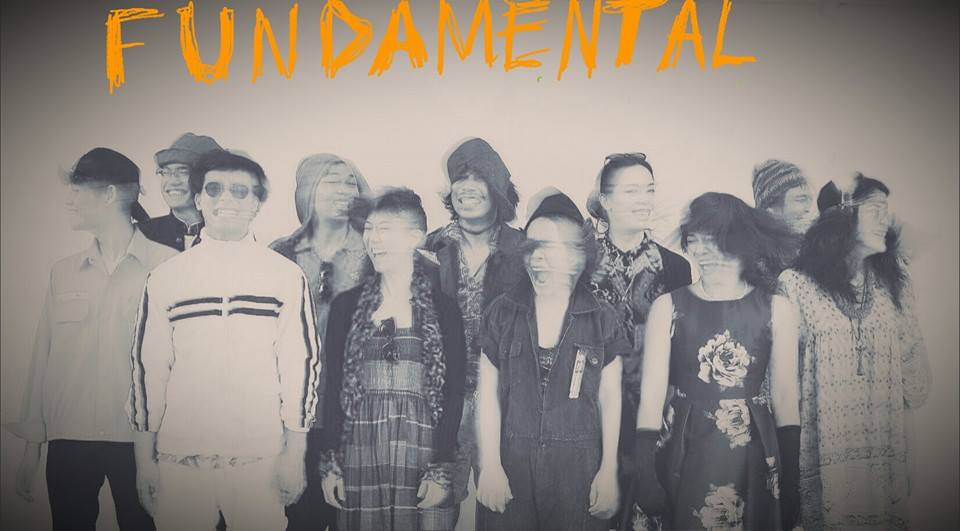 BANGKOK — Forty years ago, police and soldiers along with paramilitaries gunned down what witnesses said were more than 100 students on the campus of Thammasat University, a massacre mostly swept from memory today.
For its 40th anniversary, an underground, risk-taking theatre troupe will invoke its memory by calling out the indifference which made it possible later this year at the Bangkok Art and Culture Centre.
Without speaking, nearly a dozen members of B-floor Theater will address what happened Oct. 6, 1976, through their bodies in "Fundamental," a performance going through the motions of a national tragedy, the circumstances of which remain ripe today.
"Society today is still driven by the same things, and I'm astonished how it really works," said Teerawat "Ka-ge" Mulvilai, the play's 43-year-old director. "I'm afraid that one day a kind of violence that I'm unable to stop will happen."
Teerawat said the collective apathy that enabled the slaughter, for which no one was held accountable, persists 40 years later.
"This is a fundamental part of Thai society," he said. "It's like everyone supports it."
Ka-ge's productions are known for emphasizing physical movement and incorporating multimedia elements in performances critical of society's institutional relationships and power imbalances.
Apathy as the focus for "Fundamental" came from the infamous photo taken Oct. 6, 1976, in which a man uses a chair to beat the lifeless body of a Chulalongkorn University student who had been lynched from a tree.
More striking than one man's barbarism, the photo is remarkable for the large crowd gathered to watch. Many laughing.
The director said he believes in the axiom that the world's cruelty results not from evil people, but those who allow it to happen.
So, instead of taking the perspective of the victims, Ka-ge chose to assume the vantage point of those there to witness the violence with the brutality of apathy, to show the power of mainstream indifference and its contributions to human savagery.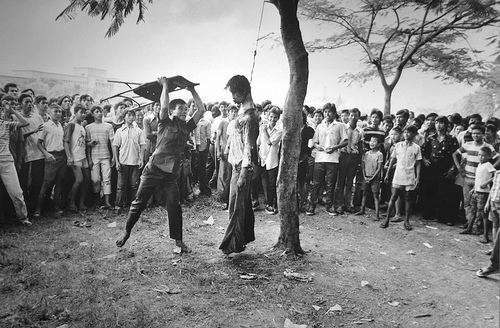 Advance tickets for "Fundamental" are available now through Aug. 15 for 320 baht. After that they will be 550 baht (420 baht for students).
There is no dialogue, so no subtitles will be needed.
The production will stage its run Sept. 14 through Oct. 2 on the fourth floor of the Bangkok Art and Culture Centre. There will be 7:30pm performances Wednesday through Saturday and 3pm matinees on Sunday.