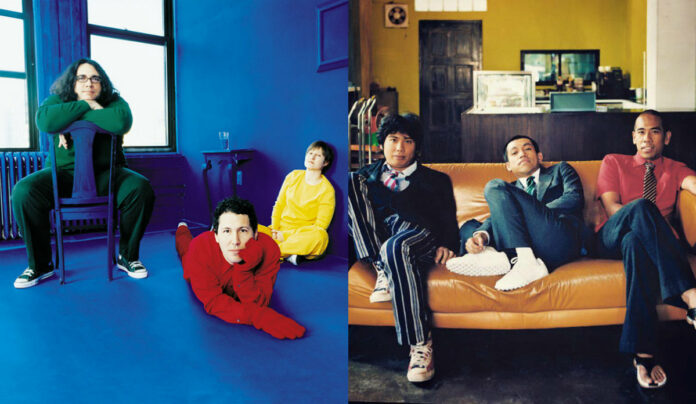 BANGKOK — One is an indie rock band from New Jersey known for delightful covers. The others are credited as the fathers of Thai alternative rock. Both remain timeworn favorites of '90s kids and will join forces on stage next month.
Praised as one of the best cover bands, American trio Yo La Tengo will perform on stage with Modern Dog, the pioneers of Thailand's new rock era who famously opened for Radiohead in 1994.
Having released 14 studio albums in over 30 years, Yo La Tengo is famous for covers ranging from The Beach Boys' "Little Honda" to The Cure's "Friday, I'm in Love." The band has also worked with artists such as Yoko Ono.
Tickets are 1,500 baht online and 1,700 baht at the door. Organized by the concert promoter Have You Heard?, Singha Light Live Series Vol. 004 – Yo La Tengo will take place at 8pm on Dec. 4 at Voice Space, Voice TV's Vibhavadi Road venue.
It will be a good chance to see Modern Dog, who canceled their 22nd-anniversary concert at Impact Arena due to the death of His Late Majesty King Bhumibol.
Related stories:
Puppy Love: Alt Rock Legends Celebrate Two Decades of Modern Dog (Canceled)