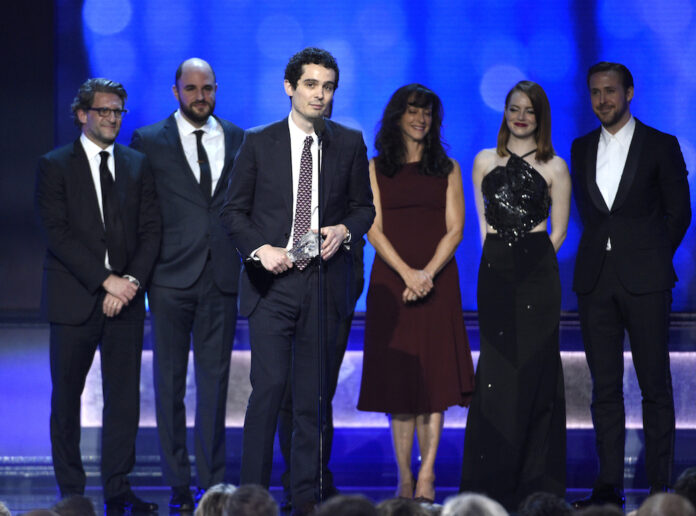 SANTA MONICA, California — The host of the 22nd Critics Choice Awards chose not to discuss his legal troubles and instead focused on President-elect Donald Trump and the controversies surrounding his election, the Los Angeles Times reports.
T.J. Miller, a star of the TV series "Silicon Valley," was arrested Friday after he police say he slapped a car service driver on the head after remarks about Trump.
The Times says that on Sunday night at the awards show, Miller joked about possible hacking of the election by Russia and the automation of jobs.
The big winners at the show include:
IN THE FILM CATEGORIES
— "La La Land" for best picture.
— Casey Affleck for best actor for his lead role in "Manchester by the Sea."
— Natalie Portman for best actress for her lead role in "Jackie."
— Mahershala Ali for his supporting role in "Moonlight."
— Viola Davis for her supporting role in "Fences"
IN THE TELEVISION CATEGORIES
— Courtney B. Vance for his "The People v. O. J. Simpson" role as Simpson attorney Johnnie Cochran.
— Donald Glover as lead actor in a comedy series for his role in "Atlanta."
— Thandie Newton as supporting actress in a drama series for her role in the "Westworld."
___
Information from: Los Angeles Times, http://www.latimes.com/