Chris Menist and Maft Sai had just finished warming things up with vinyl selections of spiritual jazz, disco, Thai funk and roots reggae when the lights dimmed and out walked drummer Phusana Treeburut and guitarist Piyanart Jotikasthira.
But it was the sight of master phin musician Kammao Perdtannon walking onto the stage Thursday night that saw the crowd erupt into applause.
Seeing a Bangkok crowd get hyped up by an Isaan country legend's lute solo was another reminder of how different things are since the Paradise Bangkok Molam International Band, which was at Rockademy to debut its second release, arrived on the scene.
A decade ago it would be difficult to imagine a Bangkok crowd going mental over a master of the khaen like Sawai Kaewsombat, who walked out in shades and a flat cap with all the divine cool of a Blues boss.
Read For Love of Country: Having Conquered Bangkok, DJ Maft Sai Takes Thai Music Global
The band's two hour set took audiences on a journey and captured the essence of Isaan while introducing them to the new material of "Planet Lam" that sets a new benchmark for mo lam music.
For those who don't know the story, the band was formed in 2012 by DJ Maft Sai and his creative partner Menist. It came out of their Paradise Bangkok and Isan Dancehall parties that shattered barriers to make country music cool in the capital.
The band made famous the sounds of '60s and '70s mo lam and brought new audiences – and renewed careers – to renowned musicians Kammao Perdtannon and Sawai Kaewsombat. Their debut "21st Century Molam" was praised by critics and since its release in 2014, the band has toured extensively including top-tier festivals such as Glastonbury.
In "Planet Lam," the formula is tweaked to incorporate elements of electronica and Dub along with the band's signature phin solos and khaen melodies.
It definitely has a more polished feel from "21st Century." The new album retains its ability to captivate, and despite the addition of more sounds, still transports listeners to the rice fields and dirt roads of the northeastern Rice Basket.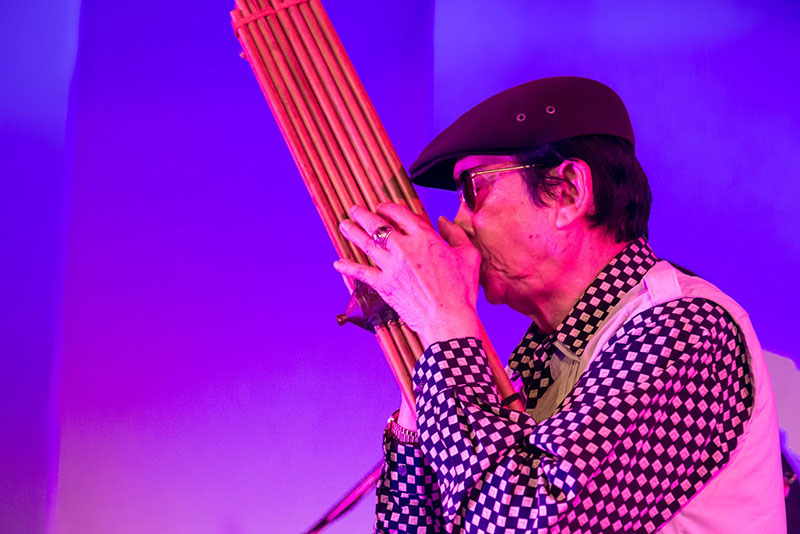 The album also reflects the musical fetishes of Maft Sai, paying homage to the different sounds heard in his vinyl-only DJ sets. Give a listen to "Lai Wua (Chasing the Cow)" and hear four-to-the-floor funk, while "Waterfalls" embarks on a psychedelic dub excursion.
"The differences between this album and our first is the production style, the use of electronica [and] the use of different rhythms to create Molam as well as more experimenting with Isan instruments," Maft Sai explained.