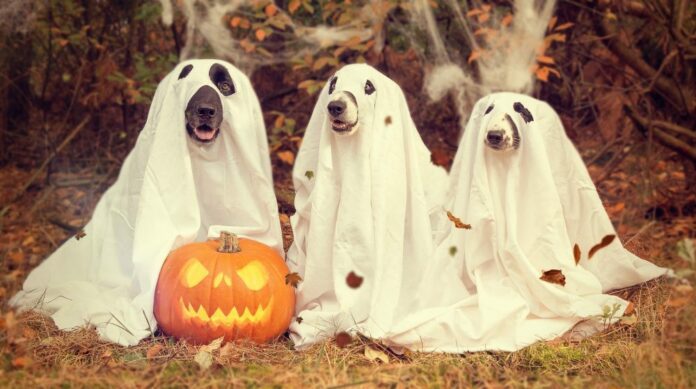 BANGKOK — It's not too late to put together an outfit that will win best costume at the city's nightclubs.
Mourning is just beginning to lift following the cremation of King Bhumibol, and Bangkok only has a few Halloween parties and events on the calendar.
Starting tonight and running through next week at bars and clubs, here are some worth checking out. If revelers are not really into costumes and large crowds, they can also sit in the back row of a private alt-cinema to watch some spooky flicks.
Cinema Winehouse Spooktacular at Cinema Winehouse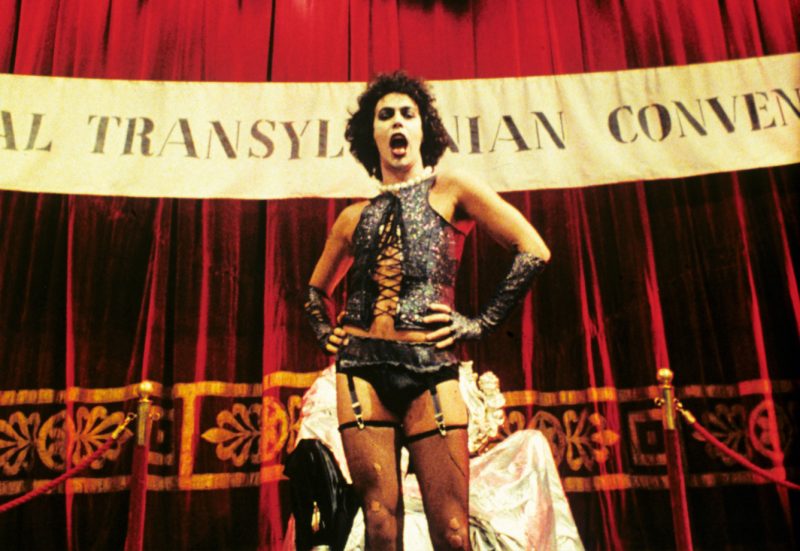 Starting tonight and running through Halloween night on Tuesday, a bar-restaurant-cinema-lounge will show a double feature as part of Cinema Winehouse Spooktacular. The films range from American horror comedies "Young Frankenstein" and "Ghostbusters" to cult classics such as "The Shining" and "The Rocky Horror Picture Show."
Barflies who intend to catch a show are advised to sit in the lounge upstairs since the projector is located at the top.
Cinema Winehouse is located near the old quarter in Soi Samsen 1.
Dia de los Muertos: Psy Fest at The Overstay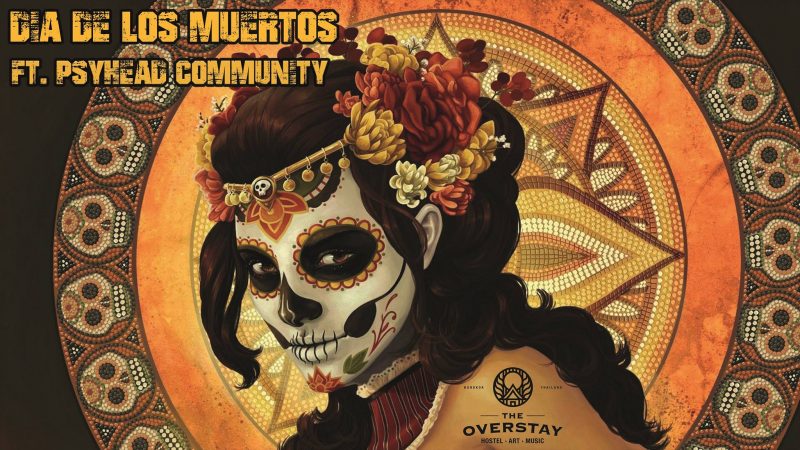 A hostel-underground music venue will host a thrilling night for the Halloween-adjacent Mexican festival of Dia De Los Muertos, or The Day of the Dead.
A live performance by trance music crew Psyhead Community's DJ Gummy, John Lee, Pzychobiz and more will work over the deck at The Overstay's Dia de los Muertos: Psy Fest, starting at 9pm on Tuesday and going "very late."
Admission is free. The Overstay is located near Soi Charansanitwong 40 and can be reached via motorcycle or taxi from the Phra Pinklao pier.
Dia de los Muertos – Halloween Party at Revolucion Cocktail Bangkok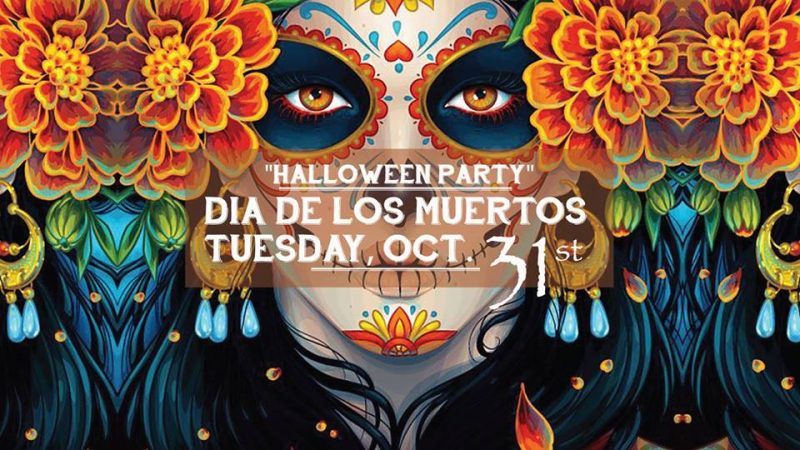 Come up with a passable sugar skull, floral crown and skeleton outfit and get a free shot.
At Dia de los Muertos – Halloween Party, DJ Paul will be in charge of the dance floor with a live set. Anyone who shows up in a Halloween costume get free shots.
Admission is free. The party runs from 7pm on Tuesday until early Wednesday. Revolucion Cocktail Bangkok sits on Soi Sathorn 10 and can be reached from BTS Chong Nonsi.
Road to Hell at Mixx Discotheque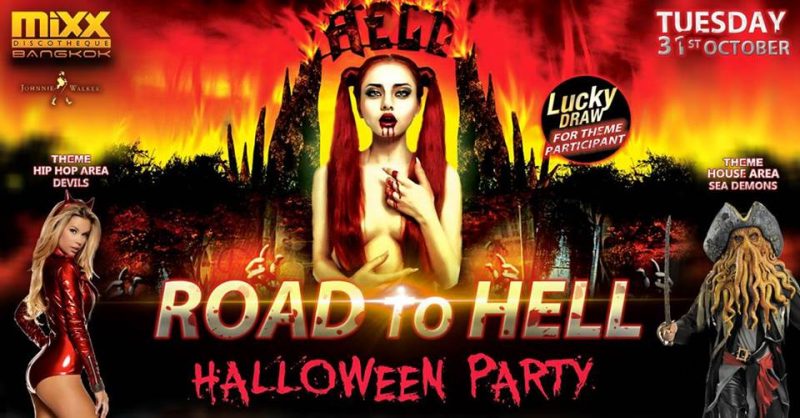 Slip some fangs in and add some red skin color if you're into hip-hop, or go green and blue if you're there for the house music.
Go to that tourist and expat favorite late-night joint that is Mixx for Road to Hell, where Halloween celebrants are dared to dress as devils or "sea demons" (Lovecraft or Jack Sparrow variety unclear) and go wild with hip-hop, R&B, house and trance music.
Those with the most-appreciated costumes will get "prizes."
Doors open at 10pm Tuesday and stay open until late. Mixx is located in the basement of the Intercontinental Hotel, a short walk from BTS Chit Lom.
Monsters Ball Halloween Party at Koi Lounge Bangkok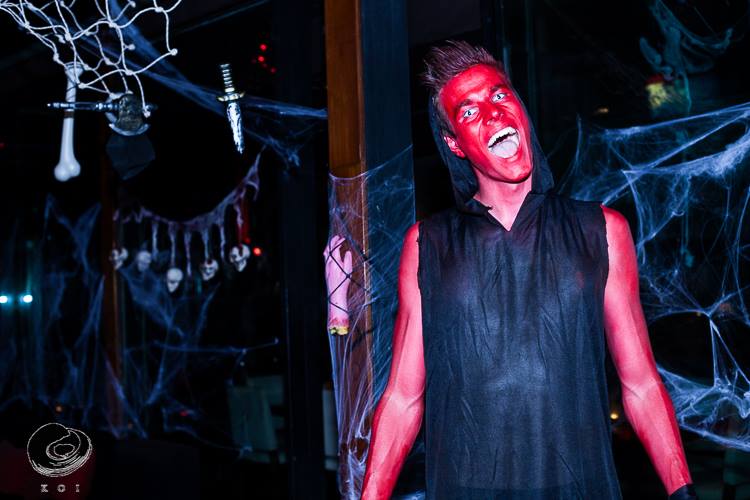 It will be a very special hip-hop Halloween at this restaurant-lounge in Soi Sukhumvit 20.
Koi Lounge invites revelers to dress up and dance to hip-hop and swing some swag at its Monsters Ball Halloween Party.
DJ Birz of Bangkok Invaders will provide the music from 9pm on Tuesday early into Wednesday.
Koi Lounge Bangkok is located in Soi Sukhumvit 22. The nearest transportation is BTS Asoke.