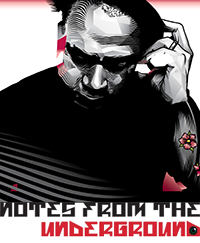 Back in the late '90s, folks experimenting with electronic music tried to get the feel just right.
Today, producers such as Phuket deep house producer Narongwate Tantakit are exceeding the limits and leading the way for the kingdom's scene.
With more than 100 releases to his name, 35-year-old Narongwate, aka DJ Q Narongwate, has been praised for putting his island hometown on the house music map.
"It's good to come here if you love the night life, Phuket has so many many choices for this," Narongwate said. "But house music is not that big now, but I guarantee that it's growing every day. In 2018, you'll see so many big name DJs coming here, and I love to support this."
The journey from unknown bedroom DJ to fast-emerging star in Thailand's growing electronic music scene has been atypical. In fact, things came by chance when Narongwate was studying at Ramkhamhaeng University in the early 2000s.
"When I was in uni, a friend of mine had quit halfway through a DJ course. He didn't want to waste it, so he let me study in his place. After that I told my parents I needed money to buy a computer for school, but I bought some DJ equipment instead," he said with a laugh.
He returned to Phuket after university and became a regular on the island club circuit, even sharing the booth with his heroes Louie Vega and Bert Bevans – who made Narongwate realize that to get international recognition, he needed to release his own music.
After years of honing his skills in the studio, Narongwate made his recording debut in 2015 with "Woman," a deep house track full of groovy beats, rolling basslines, warm lush pads and magical synth melodies released on Soundpersecond Records. Since then, he's released tracks on labels such as Italy's Double Cheese Records, Sub_Urban and Sun Clock.
Narongwate says the highlight of his career came in September, when he was invited to perform in London at "Deep Into Soul," which included the likes of Ashley Beadle and Rhemi.
"The 'Deep Into Soul' party was amazing. This is one the best gigs of my DJ life. Thanks Neil Pierce (Rhemi Music) and Scott Searle for the best management. I'll back to London again for 'Liverpool Disco Fest' and 'Deep Into Soul' next year," Narongwate said.
Narongwate's latest work "Organic" will be released Friday on Portuguese label Myriad Black.
Q Narongwate will headline 4pm to 6pm on Saturday at Tempology Festival on the top floor of Fortune Town. Entry is 900 baht at the door.