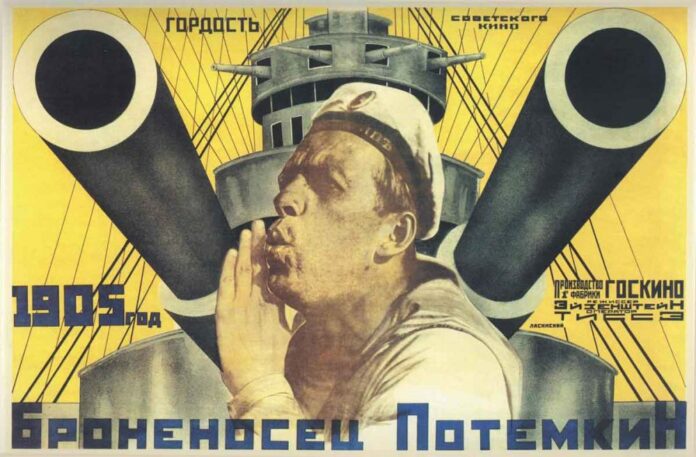 BANGKOK — Shout in socialist outrage for the massacred babushkas silently screaming as a baby pram careens down the stairs when a 1925 Soviet silent film charges into a Bangkok film house this month.
"Battleship Potemkin," which portrays the 1905 mutiny of a battleship crew against their officers in the first Russian revolution, will screen in ultra-high-def digital in a 50-seat theater in the Silom area.
A masterpiece of director Sergei Eisenstein, the film has been called one of the best films ever and is one of the most influential works from the silent era. It was previously banned in several countries for fear it would ignite Communist sympathies.
"Battleship Potemkin" will show in Russian with English and Thai subtitles starting April 19 at the Bangkok Screening Room. The theater will show a restored version from 2005 coupled with the original soundtrack by Neil Tennant and Chris Lowe of English '80s synthpop duo Pet Shop Boys.
Tickets are 200 baht for adults and 170 baht for students. The schedule is available online. Bangkok Screening Room is located on Soi Saladaeng 1 and can be reached on foot from BTS Sala Daeng exit No. 4 or MRT Lumphini's exit No. 2.