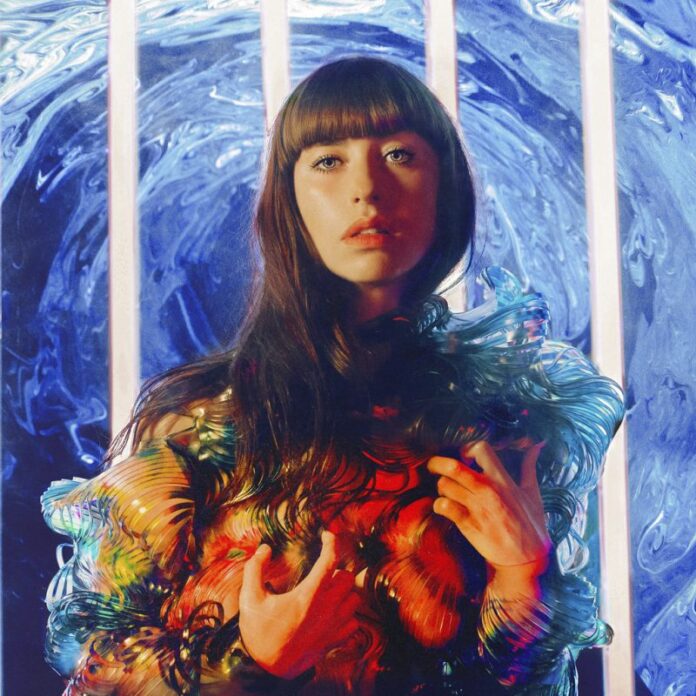 If there's any musical justice, Kimbra's third studio album should be the one that finally catapults the New Zealander to the acclaim she deserves.
On the 12-track "Primal Heart," the multi-instrumentalist singer-songwriter shows off her impressive range, from glistening techno-pop to string-and-piano-fed torch songs to even a world beat-driven club banger.
Not familiar with the name? Born Kimbra Johnson, she already has two Grammy Awards, thanks to her monster collaboration on Gotye's "Somebody That I Used to Know" in 2012. Six years later, she is someone you need to know.
John Congleton, who won a Grammy for producing St. Vincent's self-titled album, teams up with Kimbra to produce the album, for which Kimbra had a hand in writing every song. "I'm older now/ but I feel my time/ start to begin," she sings.
She is joined by Skrillex for the high-energy, hypnotic "Top of the World," which combines the current thirst for African rhythms with wonderfully bombastic lyrics ("You'll see me gathering martyrs" and "Talk like I be the messiah.").
If that's her on top, a few songs later she's broken and beaten on the achingly intimate, stripped-down "Version of Me," in which she wrestles with her faults and begs a lover to "stay for the person I'll be."
More sides of the singer appear with the gauzy, hazy "Like They Do On the TV"; in the smartly constructed, layered pop of "Human"; and a brave attempt to grapple with domestic violence on "Everybody Knows."
Kimbra can be sunny, too, as on "Lightyears," a dance song that ends with the sound of laughter in the studio. She reaches back to an almost Motown girl group feel on "Past Love" and gets distorted and moody on the progressive "Real Life."
There's something for everyone on "Primal Heart" — you just have to listen. "Tell me, are you out there?" she sings on the album. "Can you send me a sign?" It's time she got one.
Story: Mark Kennedy