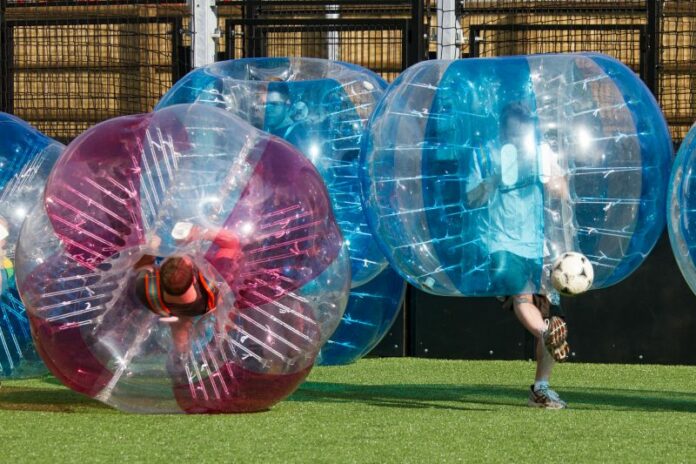 BANGKOK — When the city is overwhelming and a foot massage or the gym don't ease the stress, there are more thrilling and physical alternatives to turn to.
There's no reason to travel too far for a round of paintball, or to become Robin Hood at the archery range. Break a sweat while trying to knock over friends at bobble football or zip around at mountain bike track.
Here is a list of things one can do without having to leave the city center.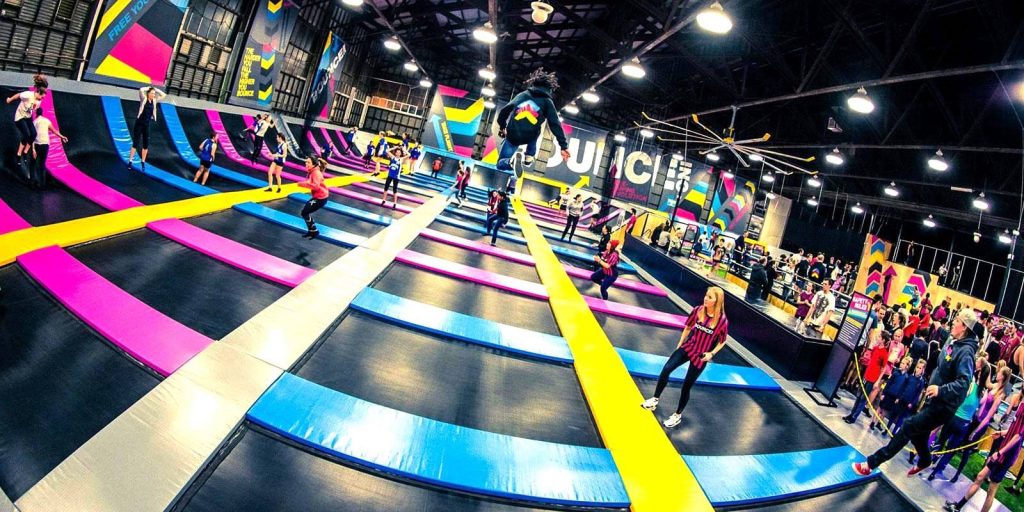 Defy gravity and jump sky with family and friends. Bounce Thailand allows you to jump and run against the walls, try extreme slam dunking, play dodgeball – and burn a few calories while at it.
Take on the adrenaline packed "Adventure Challenge Course" at The Street section, which consists of parkour-like obstacles. There is also a rock climbing range at the "Clip 'n Climb" section, which offers three different difficulty levels.
Show off your jump-dancing skills with the "Bounce After Dark" at EmQuartier or enjoy a weekend party with three DJs, lighting and sound.
The arenas are suitable for people of all ages and padded up with circus-grade sponge and airbags to prevent injury.
Bounce is open 10am to 10pm daily. It is both at the Street, Ratchada and in The EmQuartier, Sukhumvit. Entry fee starts from 390 baht and varies depending on the activities chosen.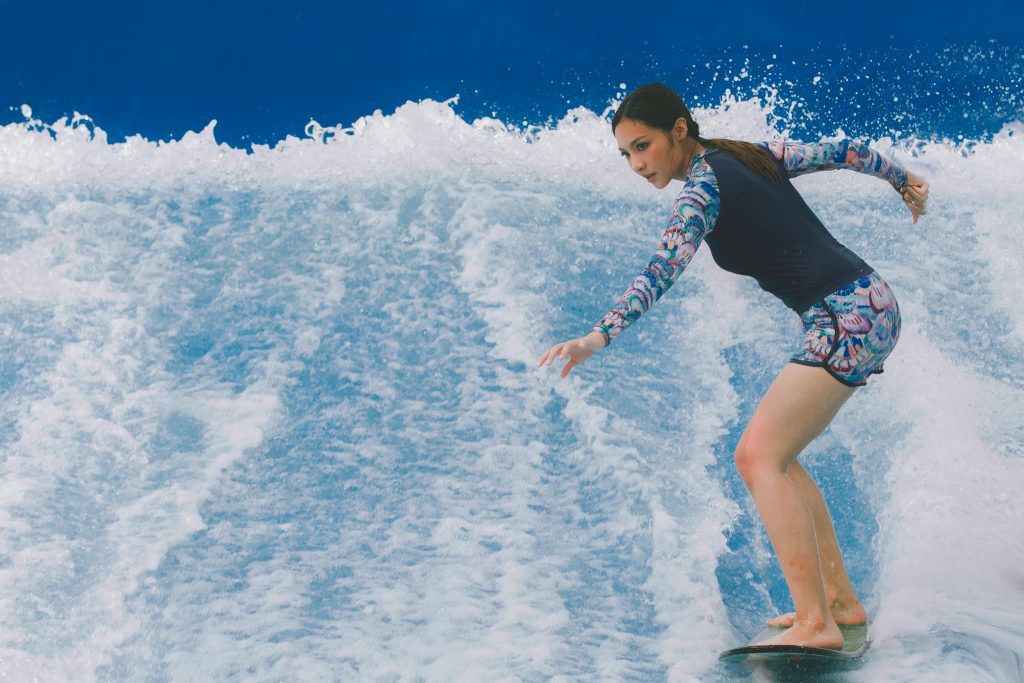 Keep it cool in the scorching heat and avoid getting pitted at Flow House Bangkok, the city's only urban surfing venue. The wave-machine gives thrill-seekers something to rave about.
Learning to surf on the machine is simple, as there are instructors on hand to assist with getting on the board and riding waves.
There's a restaurant selling Thai food, hamburgers and pizzas at the venue. There's also space to kick back or chill at the plunge pool, play foosball, table tennis, pool and darts. There is a sports bar and a "RipCurl" clothing store on sight.
The price starts at 750 baht for an hour. Reservations are recommended and can be made online.
The venue provides necessary equipment, as well as a changing room. Lockers which can be rented for 100 baht and towels for 50 baht.
Flow House is open 11am to 10pm daily and can be found on Phlaphongphanich Road, opposite K-Village. Get there by motorcycle taxi or taxi from BTS Phrom Phong.
Get you combat skills in check and avoid becoming a colourful walking target at Combat Zone 62 for paintball and airsoft battles.
The venue provides players with semi-automatic paint guns set at low pressure – so getting hit doesn't hurt too much.
The rules are simple: Make two equal teams and bring the flag on the opposing side to your own base to win the game.
Paintballs are made of environmentally friendly materials. Paint is also easy to wash off clothes. The venue provides all the necessary gear.
The basic package for paintball and airsoft is 450 baht and includes all the equipment. Airsoft gunners with their own gear can play day or nIght rounds for 200 baht. Munition sells at 300 baht for 1,000 balls.
The arena is open 1pm to 7pm from Monday to Friday from and on Saturday and 10am to 8pm on Sunday. Get there by taxi from BTS Punnawithi.
Bangkok Bobble Football and Polo Football Park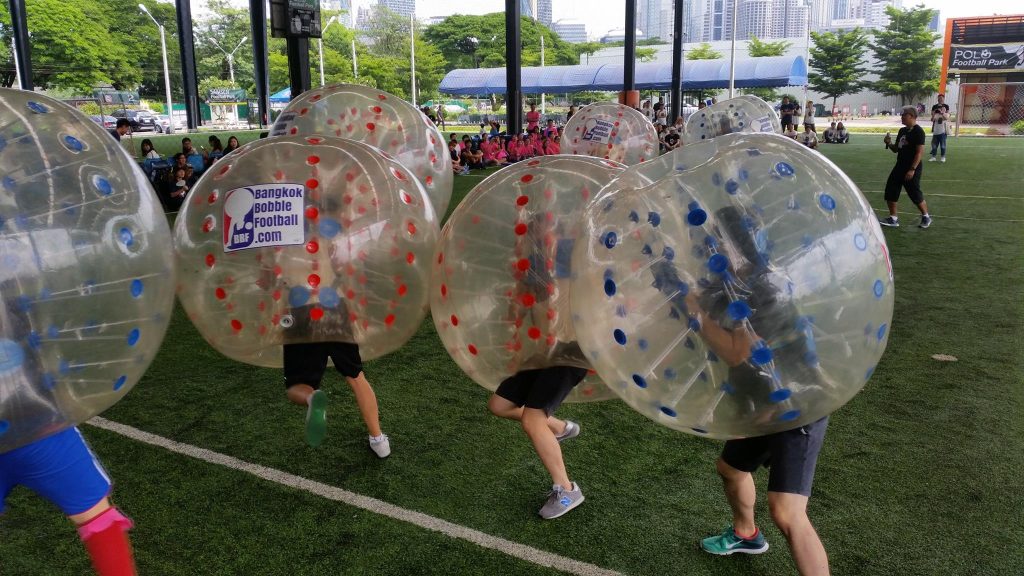 Try to score and avoid getting bounced off the ball at Arena 10 for a crazy edition of bobble football.
Wearing a bobble ball brings a whole new to challenge to the "beautiful game." This version is more challenging when it comes to dribbling and avoiding hostile tackles that will leave you bouncing across the field.
There are other games such as "Sumo Bobble," which involves two opponents trying to bounce each out of the centre circle.
These can be played depending on group preferences. There are also mini-bobbles available for kids parties.
Private group sessions can be booked for 8,000 baht for up to 20 people.This includes the bobbles, the pitch fee and coordinators. There are also open sessions which cost 500 baht per person. The venue has a changing room with showers.
Bobble football is open from 10am to midnight at Arena 10, Thonglor. Get there by taxi or motorbike taxi from BTS Thong Lo.
Polo Football Park is open midday to midnight. Get there by taxi or motorbike taxi from BTS Phloen Chit.
Grab an axe or a throwing knife and take aim at the Golden Axe Throw Club. It is a fun way to release some rage and challenge your friends to see who can hit the bullseye.
The venue is owned by former three-time Canadian axe-throwing champ Ryan Nelson, who opened up the club because he missed playing the sport.
The Golden Axe Throw Club open from 4pm to 11pm on Wednesdays & Thursdays and 11am to 11pm from Fridays to Sundays. It will be closed Mondays and Tuesdays. There is a bar serving cold drinks, beers and even shots of soju for 30 baht.
The club is located on Soi Lat Phrao-Wanghin 67. Get off MRT Lat Phrao and take a taxi or hop on a motorbike to the venue.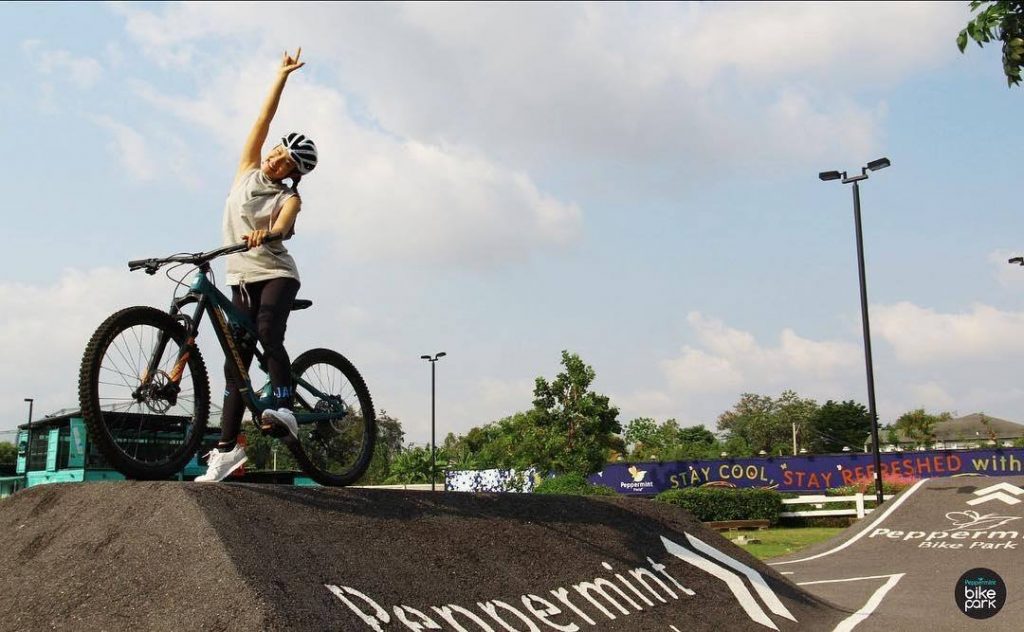 Mountain bikers can get an adrenaline kick and improve their technical riding skills on the twists, turns and bumps without having to take a trip to the mountains.
Peppermint Bike Park gives professionals, amateur riders and children a chance to dodge obstacles, enjoy some fresh air and exercise without going too far from the city.
The charge to use the park is 200 baht. Bikes can be for rented for 150 baht an hour, and helmets for 60 baht. The venue has showers and changing rooms.
Peppermint Bike Park is open 11am to 8pm from Tuesday to Friday and from 7am to 9pm on Saturday and Sunday. It closes on Monday. Get there by taxi or motorcycle taxi from MRT Lat Phrao.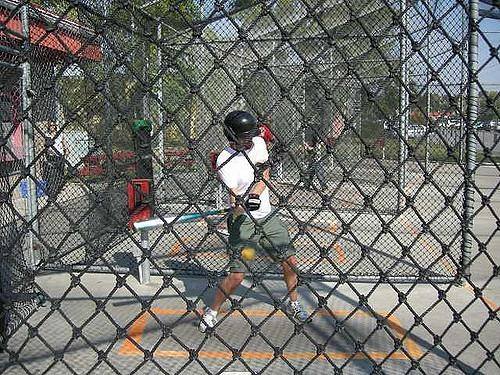 Pick up a bat, have a swing and don't strike out at the batting cages. Get your eye in and try hitting all the balls out the park.
Challenge your friends to see who can hit the most balls and finish off with a refreshment in the air-conditioned ticketing office.
The venue is open for people of all ages and offers pitching machines with speed adjustment options. Balls are made of rubber, making it easy even for beginners. The nets separate each booth so that you don't have to worry about miss-hit balls.
A round of 25 balls costs 100 baht. Go during weekdays and evenings to avoid crowds of schoolboys during the day.
The batting cages are open 10am to 9:30pm. The venue is in Soi Sukhumvit 38, take a taxi from BTS Phrom Phong.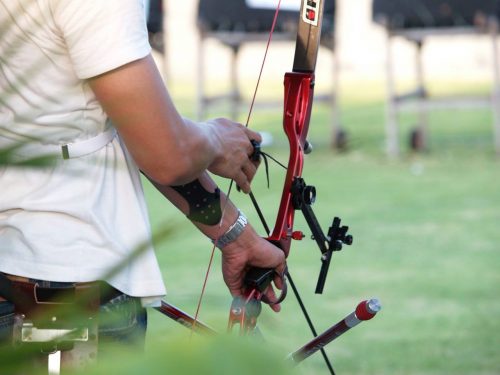 Become an archer like Hawkeye from the "Avengers" at the Archery Thai club and master the bow and arrow, an ancient war weapon which will be sure to give your arms a good workout.
The venue offers classes to use a variety of bows – the traditional, the recurve and the compound bow.
Additionally it provides an "Archery Discovery Course" program to learn how to use the bow. Classes run every hour from 1pm through 8pm. Reservations can be made online. These sections help with technique and correction, as well as preparation for entry-level competitions.
Access the range for 60 baht before 6pm and 80 baht thereafter until closing time. Lessons start at 500 baht.
The range is open from 12pm to 10pm and is located in Soi Saha Kan Pramun, close to the Embassy of Laos. Get there by taxi from MRT Huai Khwang.