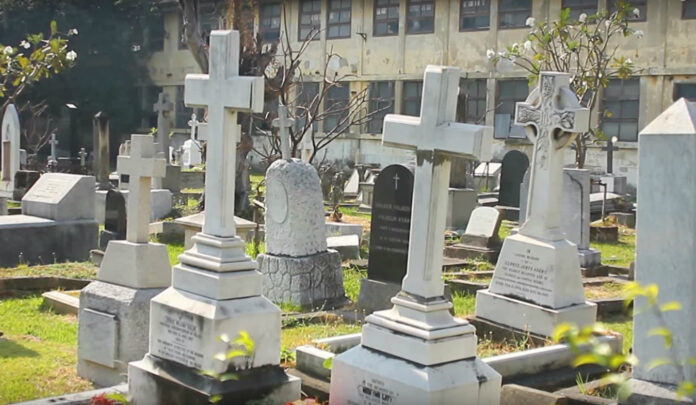 BANGKOK — Spend Sunday morning (a time the traffic won't leave you mourning) with a very different kind of activity exploring another side of the capital city: Pedaling through its historic graveyards and learning about them at the same time.
Ride to Death this month will offer a round-the-town cycling expedition to and through local cemeteries in Bangkok to discover their structural and cultural histories.
For over two years Bangkok Architecture Tour on the Bike has taken riders on tours of local neighborhoods and major landmarks, but on July 24 they'll get a jump on Halloween by taking them to the places people go after death.
"It came from one of our foreign bikers who asked us about funerals in Thailand," tour co-host Aracha Krasae-in said. "So we finally came up with the idea, since Bangkok is a city where people of many ethnicities and religions live. We want to focus more on the cultural diversity this time."
Visit a Chinese burial ground founded by immigrants, the Jawa Mosque's Muslim cemetery, Vishnu Temple and Wat Don along an eight-kilometer "death route" that leaves at 7am on July 24 from Chamchuree Square, located above MRT Samyan.
The final destination is Bangkok Protestant Cemetery where the late Dan Beach Bradley rests in peace. Known to all Thais as "Dr. Bradley," he was a protestant missionary credited with bringing the first Thai-script printing press to Siam.
The tour will be led in Thai and English by founders Aracha Krasae-in and Surapong Sukhvibul, two cyclists who love sharing their broad knowledge of history and architecture.
Cycling pros and amateurs alike are welcomed to join the ride with their own bikes or rent one from a nearby Pun-Pun bikeshare station.