Before I start this week's column please let me offer my condolences to those killed at this week's BPM Festival in Mexico. We should always remember music unifies and brings together folks from all walks of life. Music is one of the beautiful things in life – and most importantly – people should always be able to enjoy these things in a safe environment.
So 2017 has just begun and already folks have shaken off those boozy New Year's hangovers to head out to clubland again. This weekend offers a good variety of nights, from the usual housey stuff to even a bit of dubstep coming back into the scene. I have to warn you though, I wouldn't go ham just yet, because keep in mind that festival season comes into full swing next month with Mystic Valley and Wonderfruit. So save some money and energy for those.
Having said that, let me get to what's going on this weekend. If you're into big bad bass lines, let me start with this:
FilthySolid X Joe Nice (Gourmet Beats/ SubFM) – Friday

American dubstep ambassador and label boss DJ Joe Nice arrives in Bangkok on Friday and is set to rock the decks at 12×12 in Soi Thonglor 55. Joe Nice is known throughout the world as a pioneer in the stateside dubstep scene – no, I don't mean the screechy squelchy basslines of American brostep – but more of a dubwise and minimal UK sound. The DJ has been championing  dubstep in America  since the genre's early days in the 2000s and is known for his charismatic stage presence. The event is brought to you by two crews, Bangkok's Filthy Solid and Macau's Ecstatic Bass.
Flithy Solid x Joe Nice starts at 9:30 pm through 2 am. Entry price is 200 baht.
Baan Means House – Friday

Seems like nowadays Krit Morton and his Mela crew can be spotted at every major club in the city spinning their unique style of deep, dark tech house. Friday the two will take control of the DJ booth at Baan Means House at White Line. Along with Baan resident Moreno the three will take you on a journey through through house, techno and disco.
Entry is 100 before midnight, 200 baht after.
Subconscious : Résidence Deep Melodic Techno n' house! – Saturday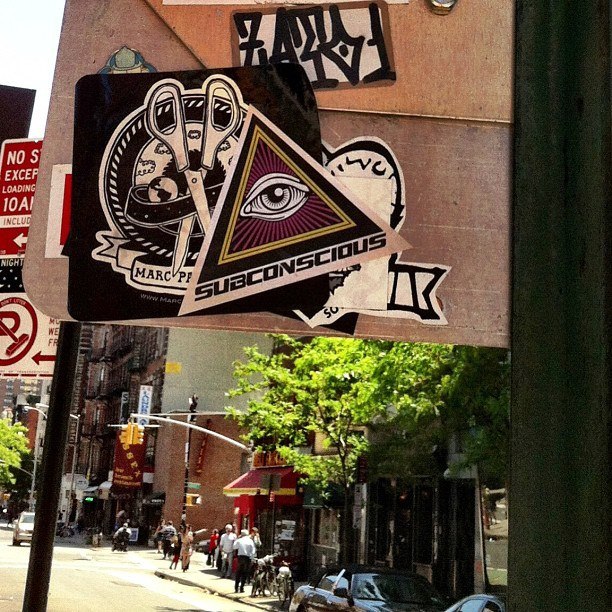 Here's some great news for those of you who are fans of Cafe Democ. Its former owner Tui has re-opened a new venue called Residence De Canal which is part hostel and part night club. The new venue kicks things off with the Subconscious Crew's DJ FunkPheno and Gimmie playing their style of melodic techno. Tui's got big plans ahead for his new venue so please head down there to enjoy the vibes and show your support.
Subconscious at Residence De Canal goes from 9pm till late. Entry is free.
Hasta La Disco – Saturday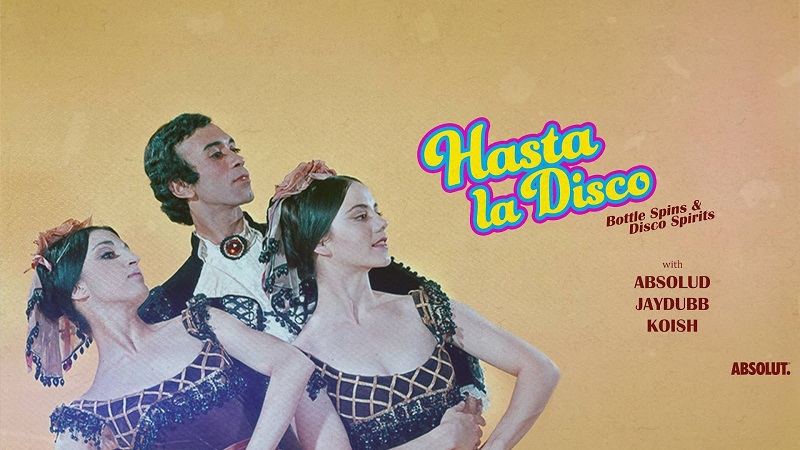 If you want to  save your raving for another weekend and prefer soulful beats then check out DJs Jaydubb, Koish and Absolud this Saturday at Revolucion Cocktail Bangkok. The three will be supplying the best in disco, boogie, Latin and Afro-house. All this going down while you get your drink made by the venues top mixologists.
Entry to Hasta La Disco at Revolucion Cocktail Bangkok is free. The party will run from 10am through 3am.
Transport – Jonna Shadeleaf / City Fly UK – Saturday

DJ and label boss Jonna touches down in Bangkok this saturday at Safe room. The Leicester native is head honcho of City Fly records, a label known for releasing soulful, disco-inspired deep house. As a DJ, Jonna's eclectic sets have seen him rocking crowds all over the world in events like Spain's Sonar festival and nightclubs like Egg in London. Look forward to NYC loft party vibes and grooving-past-the-normal closing time this Saturday.
The party starts 10pm til late. The event offers free drinks from 10pm to 11pm. The entry fee is 150 baht.
Glow SunDaze w Moreno All Night Long – Sunday

Ok so the weekend is nearly over and you still haven't shaken out all your demons – well look no further: It's all happening at Glow. Felix Braun aka Moreno's Sunday series of Sunday events will give you one last chance to get jiggy before Monday comes knockin' like an angry landlord. Expect to hear deep house beats on the club's massive Funktion-One sound system.
Entry to the event is 250 baht which included a drink. It runs from 9pm to 2:30am.
Maetta Label Night in Bangkok – Jan. 24

Ok so my last pick isn't exactly a weekend gig but would be producers and bedroom DJs will be glad they have a few days to prepare for this.
Thai tech house producer Flim has made a name for himself out in Europe and North America releasing tracks on prestigious labels such as Mutate to Survive. He also runs his own label Maetta and is due to release a full length album with the label. Flim touches down Thursday and will be throwing down tech-house beats at Ce La Vie.
To top that, he'll be judging a remix and mix-tape competition, where the winner of the remix can release the track on Flim's label and the winner of the mix-tape can win a scholarship to study at Sae institute Bangkok. Last day to get the remix and mix-tape done is Jan. 24.
Tickets are 400 baht; the event will run 9pm to 2am.
Kontraband at Dark Bar – Canceled
Just as a heads-up, DJs Sanja and Rah Kontraband's event at Dark Bar has unfortunately been canceled. Dark Bar's operating time will also see a change and extend from 9pm through 12am.
I'll be jammin' with BKK Reggae Appreciation Society at Studio Lam, so feel free to drop in. If I don't see you at the party, please have a great weekend, be safe and have fun.
Until next time, dub be good to you.