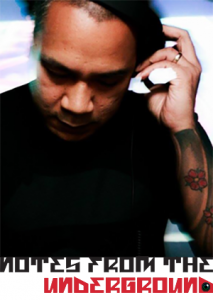 On this week's NFTU I bring to you both the weird and the wonderful. Let's start off with the weird. I'm going to introduce a guy that has just dropped the kind of "far out" album you'd expect to hear if you were having tea with Timothy Leary. Besides this, he's a DJ known in the scene as a master of eclectic sounds.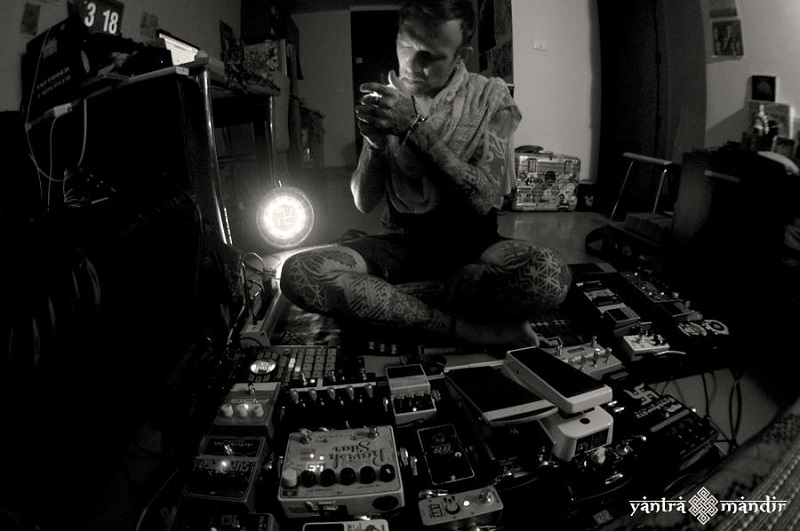 Before moving to Thailand in 2014, The Dude of Stratosphear, or Jerome Doudet, was a prominent figure in Geneva's music scene and was a member of Knut, a Swiss metalcore / sludge band. Nowadays he calls Bangkok his new home and regularly throws down his eclectic DJ sets in clubs such as Studio Lam and Dark Bar.
The DJ / producer also released a nine track studio album and will have its launch party on Friday at 12×12. Doudet's album titled Yantra Mandir takes listeners on an ambient journey that incorporates elements of drone, Asian instrumentation and chanting. Doudet says it was his love for Bands such as Pink Floyd, The Orb and Aphex Twin as well as his travels in Southeast Asia that inspired his album.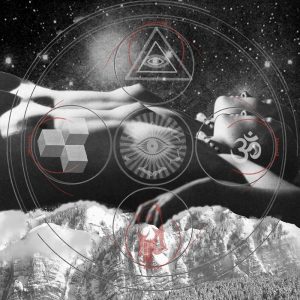 "In the early 90s I travelled through India a lot, since then many aspects of that culture have been mixed with my own. I think this album is a reflection of those two major influences," Doudet said. "India was my first trip outside the western world and it changed my life."
Besides the Asian influence in the album Jerome also says another reason for putting the album together was to commemorate the 25 years that he lived in Geneva.
"The idea behind this album is something like a farewell audio postcard of my previous life in Geneva," Doudet said, adding that "I used to play in many bands during my 25 years in Geneva, after moving to Bangkok three years ago I thought it would be nice to materialize this chapter of my life."
At 12×12 Doudet will perform tracks from the album live and will be joined by his friends, guitarist Kota Taki and Phin player Benni I Sabbat.
Yantra Mandir Release Party runs from 7pm to 2am on Friday. Entry is free.
Now moving on to the wonderful. It's taken some time for America's Drum 'n Bass scene to earn the respect from its UK Peers. Here's a guy from the stateside scene that's made it on his own terms
Skinny Dips with Sinistarr [Exit / Metalheadz] | Tha Beatlounge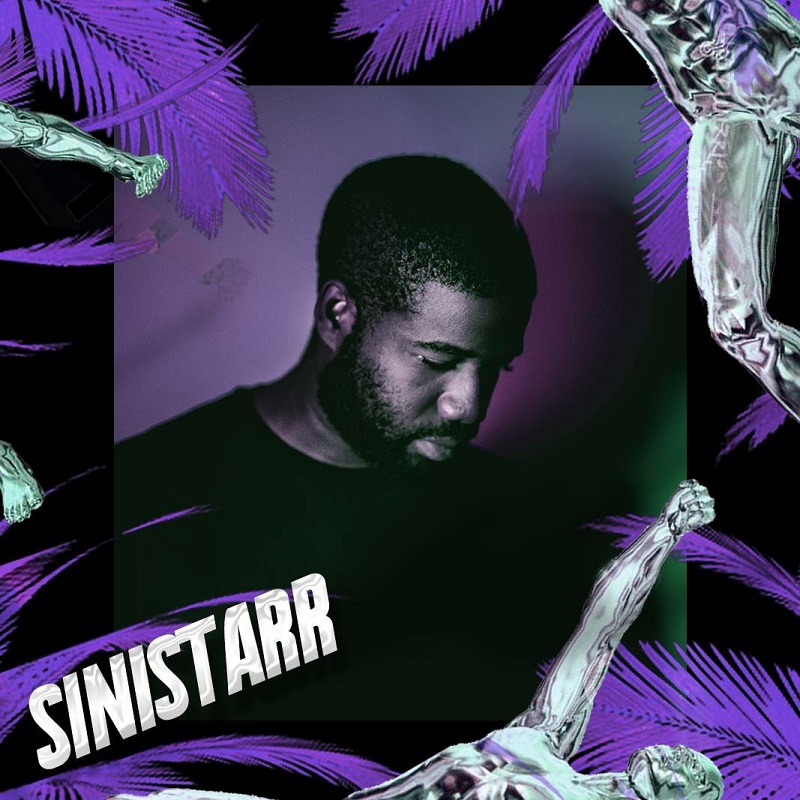 Take things back to 2009 when American Drum 'n Bass producer Sinistarr, or Jeremy Howard, broke out in the scene with his track "Detroit diesel" – a homage to the producer's hometown techno scene, the track's minimalist hi-tech jazz approach combined with its frantic 808 breakbeats turned the heads of the scenes' biggest movers and shakers. Soon after his work picked up and released on top labels such as Renegade Hardware, Metalheadz and Exit recordings.
"Detroit techno for me was the number one reason I got into production – I always listened to the radio as a kid, and as a teenager I got deeper into the Detroit techno sound and I wanted to play those records, and eventually make my own," Howard said, talking about his early days.
growing up in Detroit the producer was also exposed to other styles of music, which is evident in Sinistarr's Unorthodox beat-making style.
"My music palette was really wide! My one go to was the radio, and I grew up listening to many different stations that played hip hop, ghetto tech, house, techno, jazz – you name it, "Howard said. "It was in my walkman and eventually my CD player. The coolest thing about those genres is that they all have ties to Detroit."
The US Drum 'n Bass scene has always had to struggle to gain acceptance from the UK, though with producers like Sinistarr leading the way, he's shown that he can make it on his own terms.
Talking about his struggles Sinistarr explains " I wouldn't say that it was hard, nor would I say it was easy to break in. I had some great people in my corner that helped me out (shouts Mutt and Gremlinz), They forwarded my name to names like Fabio and Goldie, and the rest is history."
To Sinistarr stateside Drum 'n Bass has a bright future with so many producers willing to stand out and take chances with their productions.
"The stateside DNB scene, in the case of my producer friends, is very strong – in this internet era there are fresh(and young) groups of people that have popped around the US that are into music and are excited about making some fresh, innovative sounds."
Sinistarr will be taking over the DJ booth Friday at the Beatlounge. Hosted by the Skinny Dips crew, the night will also have Kontraband's  DJ Azek and DJ Will supporting.
The party runs from 9pm until late. Entry is 300 baht and includes a complimentary Absolut drink.