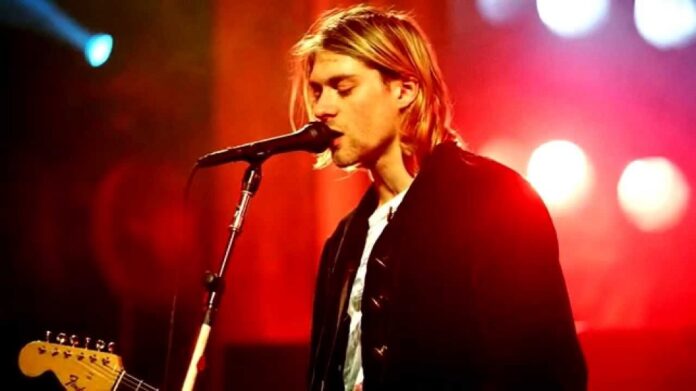 BANGKOK — Most everyone over 30 can remember where they were April 5, 1994, when they heard about the suicide of Nirvana front man Kurt Cobain.
Bangkok rockers will pour their hearts into two Nirvana tribute shows next month to honor Cobain and the band's music and bang their heads to "Rape Me" one more time.
So lay down your burdens, come sit at the table and taste the grace at these two stirring gigs.
Nirvana : Tribute Concert #16

Local rockers will take turns at a live music venue in north Bangkok to play Nirvana tribute covers for one night.
The Nirvana Tribute Concert will feature five bands playing all Nirvana, all night. Those bands include indie rock act Penny Time and alt-grunge revanchists Revive 90's.
Tickets at the door for this 20-and-up event will be 300 baht and include a drink and unspecified souvenir.
The tribute event runs from 7:30pm until late on April 5 at Parking Toys on Kaset-Nawamin Road in the Lat Phrao area.
Kurt Forever: A Night Of Nirvana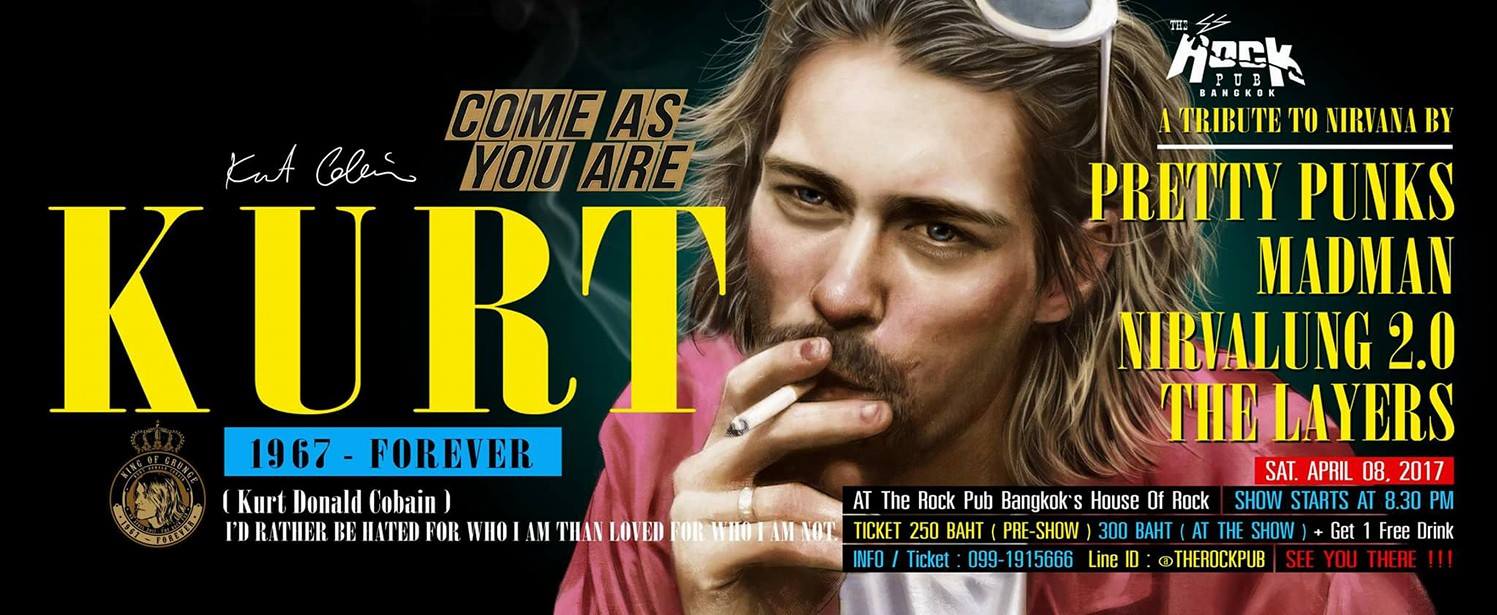 Fresh from celebrating its 30th anniversary, the city's first hard rock pub will keep stow the tables and chairs to clear the dancefloor and welcome hundreds of Nirvana fans for one night.
Kurt Forever: A Night of Nirvana will hosts tribute shows by Bangkok-based bands. Four to perform on stage are Rock Pub house band Madman, Nirvalung 2.0, The Layers and Pretty Punks.
Tickets booked in advance are 250 baht and 300 baht at the door. Either way, guests get a drink included.
The event starts at 8:30pm on April 8. The Rock Pub can easily be reached from BTS Ratchathewi's exit No. 2.