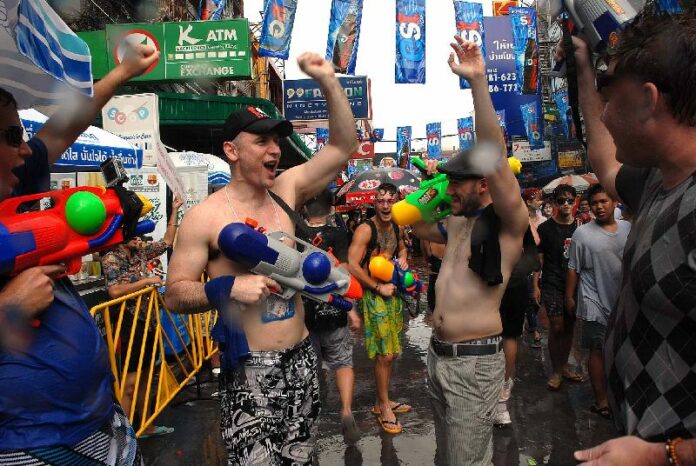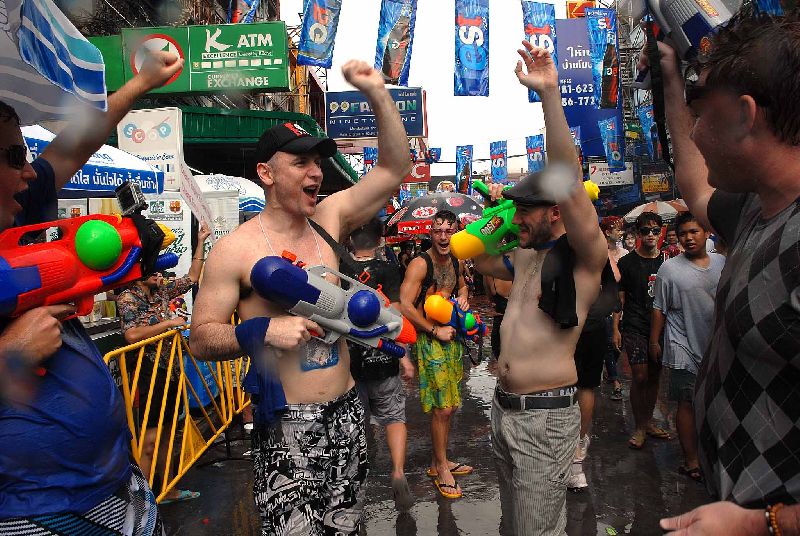 BANGKOK — The Thai New Year festival, or Songkran, will be as fun as ever despite the ongoing mourning period for His Majesty the Late King, a top tourism official said Friday.
In Bangkok, the usual festivities will play out on Khaosan and Silom roads as usual, and state-sponsored events will be held nationwide for the festival's days, which fall April 13 to 15, said Yuthasak Supasorn, governor of the Tourism Authority of Thailand, though he added that revelers are advised to observe customs and behave appropriately.
"Songkran won't be changed," Yuthasak said by telephone. "The government has already made clear: Any cultural celebrations will take place as usual. People may ask, can they dress up in Songkran outfits? Yes, they can, just make sure they are appropriate."
As for water-splashing rampage that's the icon of Songkran, he said, "Water play is also a cultural part of Songkran, so it will go on as the same."
After King Rama IX died at 88 in October, the government either canceled or toned down festive events to comply with a year-long mourning period for the late monarch. Because of these measures, previous events like Loy Krathong and New Year's Eve were remarkably more somber than usual.
But Yuthasak said the spirit of Songkran will not be dampened this April. In fact, a warm-up Songkran procession will march through Bangkok downtown on April 8 to get everyone in the mood. The parade will start at 5pm in front of the EmQuartier shopping mall and end close to Siam Square at 7pm.
Sa-nga Ruangwattanakul, adviser to the Khaosan Road Business Association, said there won't be Khaosan stage events at the backpacker street this year, but everyone is welcome to engage in water fights there like in previous years.
Many hotels in the vicinity of Khaosan Road are already booked 100 percent throughout Songkran holidays, Sa-gna said. He expected about 100,000 foreign tourists and Thais visiting the area for water-fighting.
"It will be like in previous years," Sa-nga said.