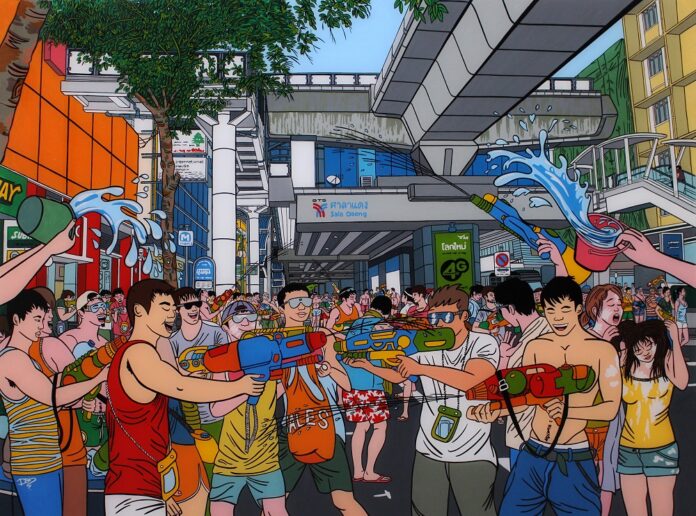 BANGKOK — Explore love, friendship, desire and more aspects of gay men in the urban city through the eyes (and hands) of a Spanish artist.
Our World features a series of cartoon-style paintings by Bangkok resident artist Dani Monfort Gil who depicts the gay men he's met on the sidewalk and in the mall, some of whom he's approached for their stories.
Admission is free. The event opens at 6pm on Friday and runs through the end of April. Serindia Gallery is located on Soi Charoen Krung 36.
Barcelona-born Gil's previous exhibition was Bangkok, Anytime which also showed at Serindia Gallery.