Top: Photo Ben Reeves / Flickr
A common complaint about Thai New Year festival is that "Songkran has lost its meaning."
But it's fair to say Songkran has always lost – and found – its meaning.
But wait, water party haters say, is shooting people in the face with water really "traditional?"
History says yes – and photos from the long-ago say it was as crazy then as now.
As Thailand gets excited – and frets – about the three-day traditional New Year festival beginning Thursday, it's worth considering how the holiday was observed in the past and where we can go today for a modern taste of its past and present.
---
Send us your photos! Wherever you enjoy Songkran, please tag us with hashtag #KhaosodEnglish on Twitter, a public Facebook or Instagram post, or email us at [email protected], and we will include your images in a photo gallery!

---
The tradition of water splashing most likely originated from animist rituals that preceded Songkran. In many parts of the country, people poured water on their elders to ask for blessing on New Year's Day. After the royal government in Bangkok decreed Songkran the formal New Year festival in 1800s, the water ritual turned into a joyous way to mark the holiday.
Read: Let's Talk About Where to Get Our Songkran On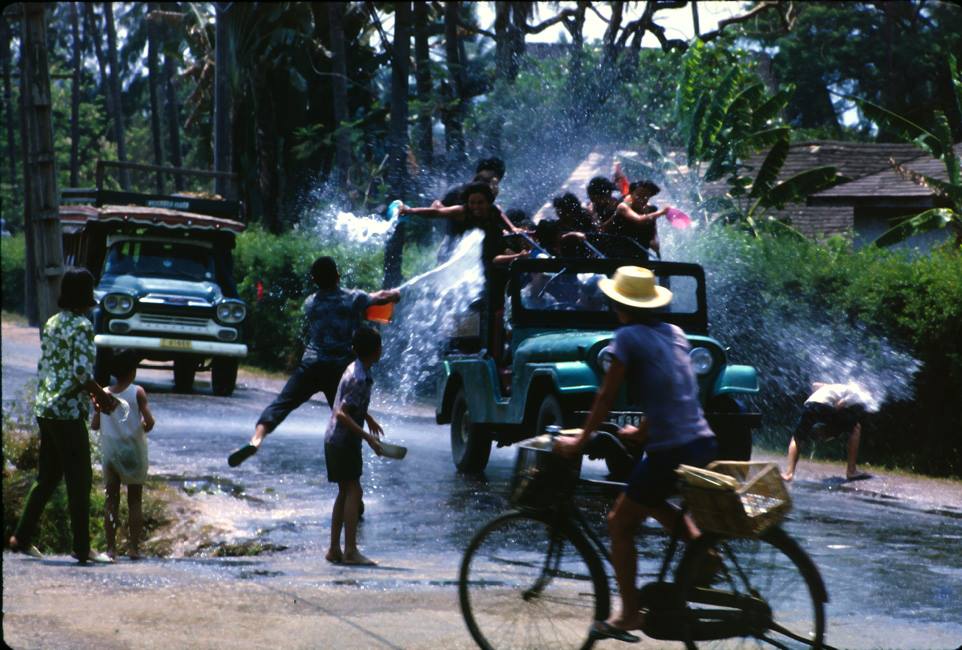 The original festival was a tribute to a legend about a Sun King's lost bet – and head – to a mortal. His head proved so poisonous that his seven daughters, called the Songkran, had to take turns carrying it around Mount Meru for 365 days.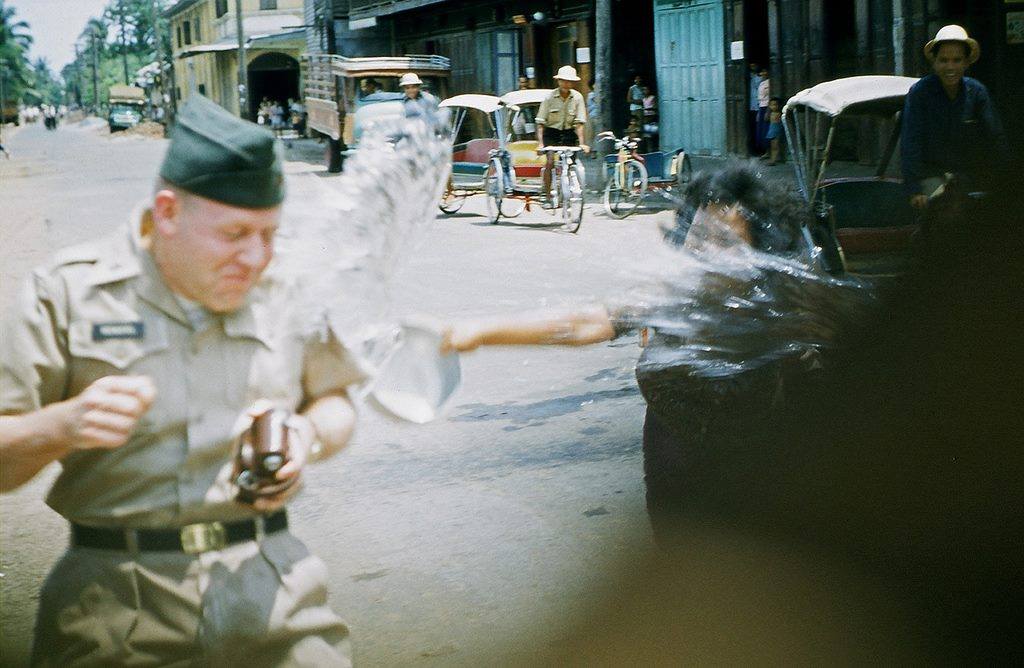 The earliest Songkran-related rituals in the Hindu-Brahman royal court of Siam were meant to mark each orbit of the toxic head by asking for divine blessings. It later came to mark the new year as it shifted from Hindu to Buddhist traditions. Celebrated April 13-15, the festival signaled the official New Year's Day, pinned at April 1 for calendrical convenience from 1888. At least until 1941, when modernist autocrat Plaek Phibunsongkhram changed it to Gregorian new year.
Sujit Wongthes, a historian and authoritative writer on Thai cultural history, said that Songkran was readily adopted by many people as a way to "rebel" against the rigid social norms that forbid contact between men and women, the rich and the poor, and the sacred and the masses.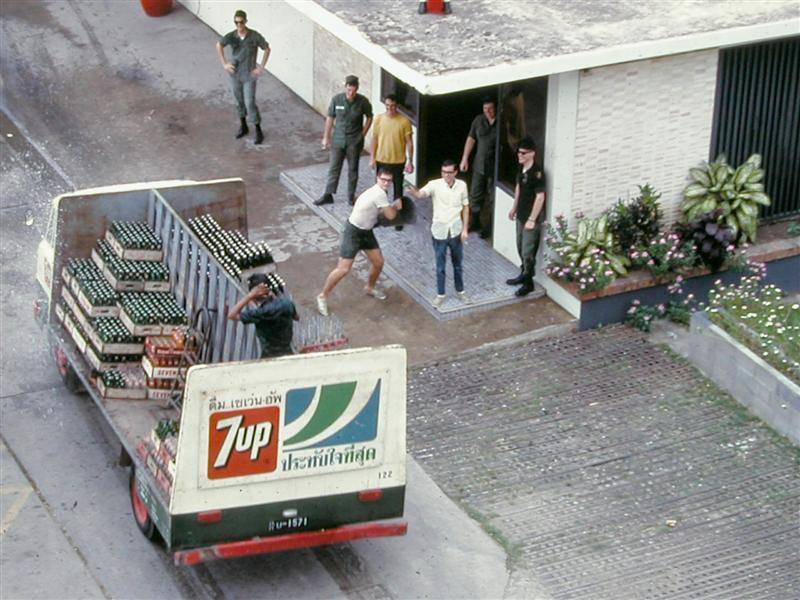 Women – forbidden to touch men of the cloth on a regular day – would splash or even mob-carry and dunk monks into rivers, Sujit said, citing some Isaan chronicles. Even a local king had to flee splash-happy crowds who broke into his palace and chased him around with bowls of water, according to one Lanna tale.
While people's idea of cutting loose has changed over the years, the same spirit of Songkran endures today. Find your own bliss in the street party scene, or try the following events for a more sane experience.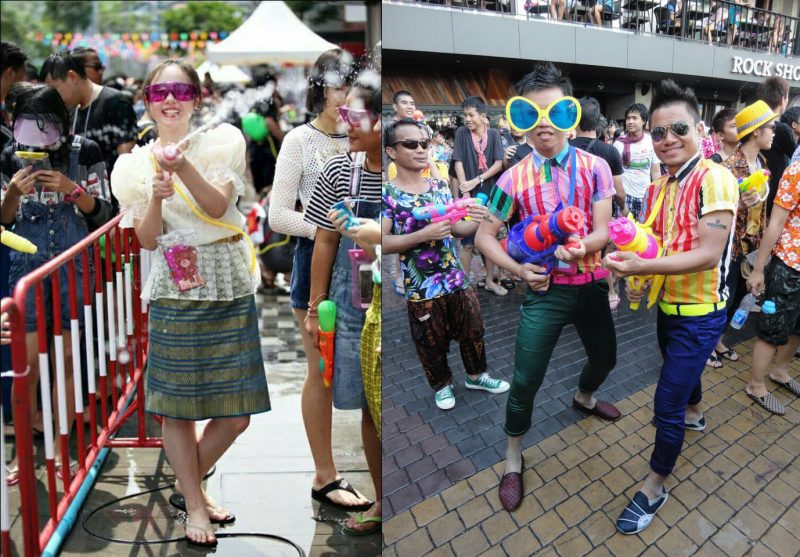 Songkran: Soaking Random People With Water Since Yesteryear
'Songkran in April: Pha Khao Ma Yok Siam'' encourages partygoers to wear Thai costumes or Thai-patterned clothes to join the water fight from 11am to 7pm Thursday to Saturday at Siam Square. Chill and spill with traditional vibes from the four regions of Thailand through different cultural performances.
Water will be provided to fill guns without charge. Merit-making will also be possible. A water splashing zone for children will located in front of Milk Plus in Soi Siam Square 7.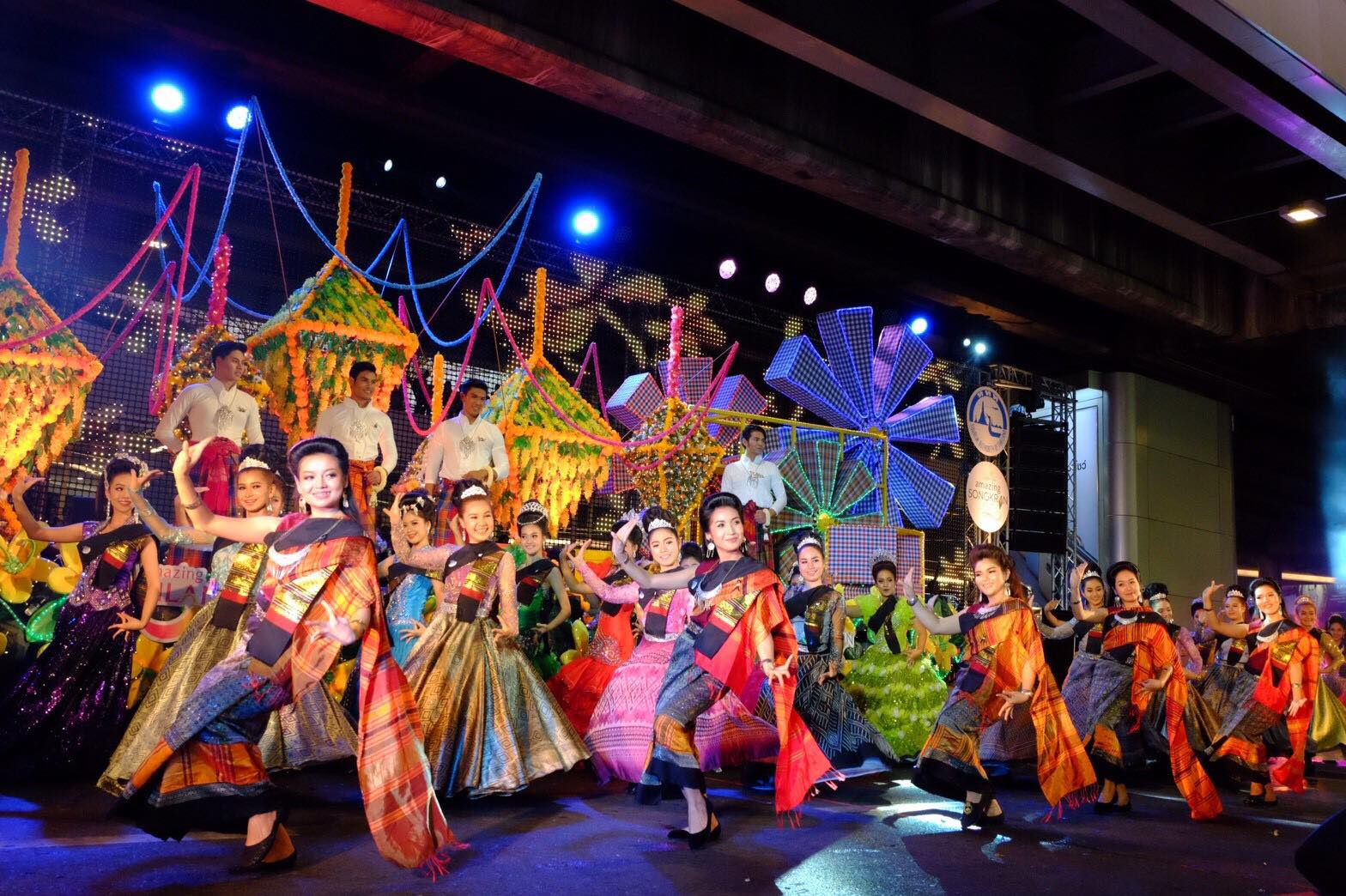 Everybody Wants to be Miss Songkran
Experience the glamorous side of Songkran at the Amazing Songkran fair and parade Saturday until Thursday, noon to 8pm at Benjasiri Park located next to the Emporium shopping mall. See a colorful parade, taste cuisine from different parts of Thailand and experience cultural performances from chili paste-making to blindfolded boxing.
On the last day, the Miss Amazing Songkran International Beauty Contest will be held. Beauties vying for a tiara is a tradition older than you might think.
 While rural communities offered feasts to their dead elders, organized rain-summoning ceremonies and held boat racing, cart racing and firework (bung fai) competitions, major cities like Bangkok boasted their longtime Songkran highlight of holding a "Lady Songkran" beauty contest, according to Sujit.
The annual fashion-centric competition reportedly began in the 1930s. Although suspended for World War II from 1942 through 1945, it returned in 1946 and took place on Wisut Kasat Road in historic quarters of Phra Nakhon district, under the financial support by the wife of the King Rama VII.  The event then became a tradition carried on until today, inspiring Lady Songkran contests in other cities.
Beauty hopefuls seen in a video archived by the Thai Film Archive attending Miss Songkran Contest on April 13, 1965, on Wisut Kasat Road.
A Spiritual Journey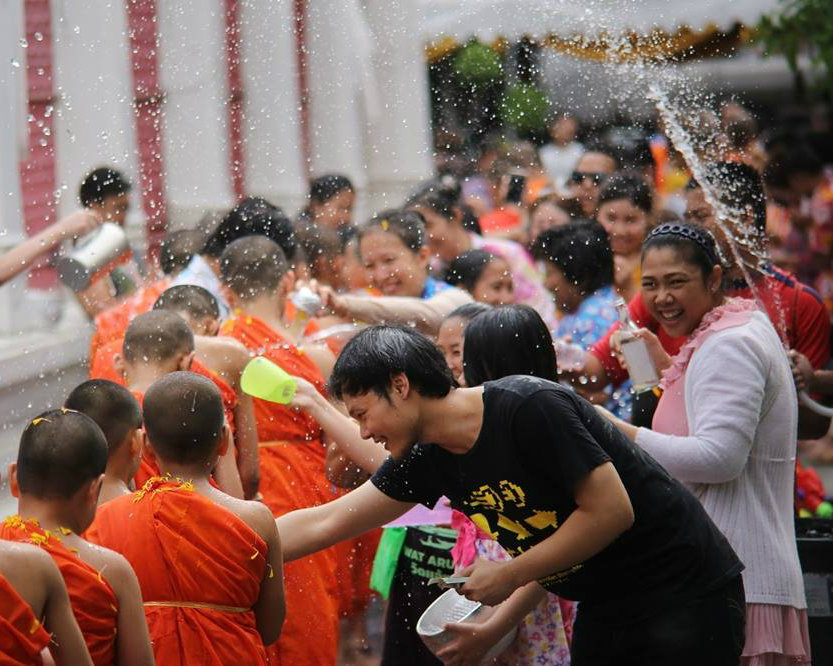 Want a more wat-centric Songkran? Check out Water Festival Thailand where people can join traditional activities Thursday through Sunday at various religious venues in Bangkok.
Visitors can cruise along Chao Phraya River to explore the beauty of 5 temples: Wat Arun, Wat Pho, Wat Kalayanamitr and Wat Prayurawongsawas Waraviharn, and 3 open air malls: Asiatique The Riverfront, Tha Maharaj and Yodpiman River Walk.
Activities are varied in each venue from early morning, but the highlights are making Buddhist merit, building traditional sand castles before ending the day with concerts starting from 5pm at Asiatique The Riverfront.
Free shuttle boats will leave designated piers 9am to 10pm.
The festival also goes down elsewhere in the country. For the northern region, it'll be held Thursday through Saturday at Ancient House Chiang Mai near the Ping River. Udon Thani's Ban Chiang Cultural Hall will host the northeastern edition from Thursday to Sunday. As for the south, go Friday between 6:30am and 10am or 5pm and 10pm to Phang Nga Road in Old Phuket Town.
More information on the activities and a schedule is available online.
However you celebrate, observe or avoid Songkran, we at Khaosod English wish you a happy one.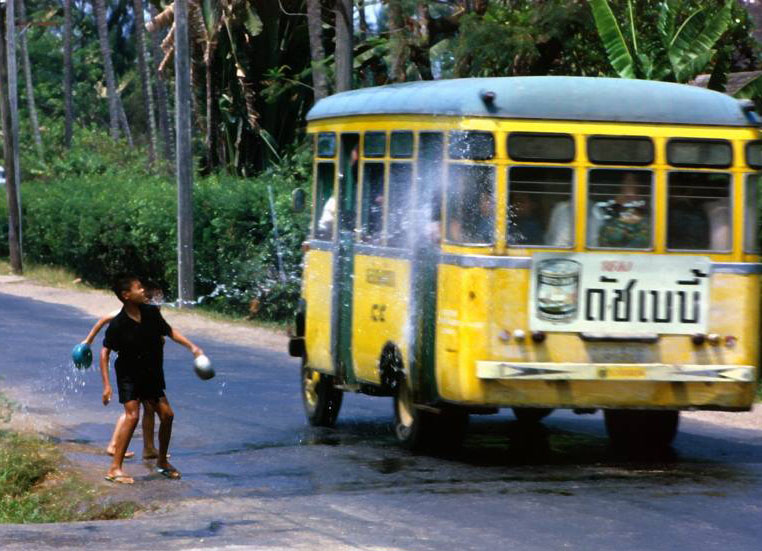 Story: Teeranai Charuvastra, Kaewta Ketbungkan, Chayanit Itthipongmaetee, Asaree Thaitrakulpanich
---
Send us your photos! Wherever you enjoy Songkran, please tag us with hashtag #KhaosodEnglish on Twitter, a public Facebook or Instagram post, or email us at [email protected], and we will include your images in a photo gallery!

---
Related stories:
Stormy Songkran Set to Hit Bangkok
'Amazing Songkran' Parade to Hit Sukhumvit Road Saturday Evening
Splash On! Songkran to Go Off Wild as Ever
Too Soon to Talk About Songkran? How About This Weekend?
Samui Raises 'Paradise Island' for Songkran with Hip-Hop, Electro and More