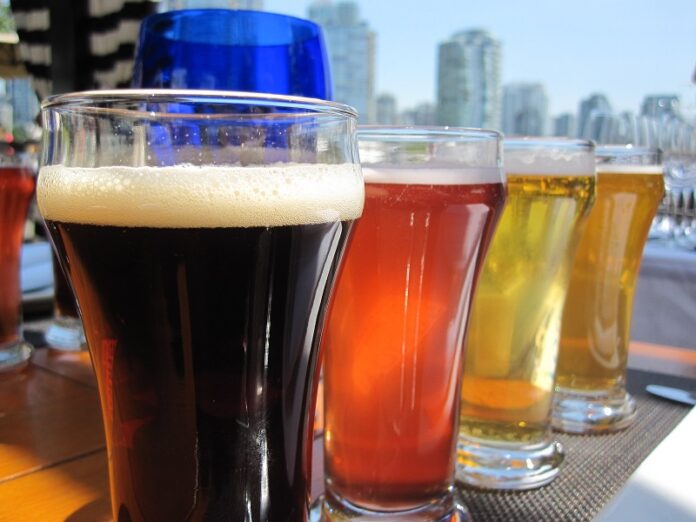 BANGKOK — Six Thai craft beers will compete and – Bangkok's drinkers will be the judges.
The inauguration of Bangkok's Craft Beer Shoot-out will feature competition among six brands of craft beer produced by Thai brewmasters, including Mahanakhon Brewery's White Ale, Changwon Express's Chao Phraya Stout and Lamzing beer's Sticky Mango.
Recent Thai beer Liger Dark Lager, brewed in Cambodia, will be available along with Stone Head Thai Craft Beer's Smiling Evil Pale Ale and Outlaw Brewing's Mosaic IPA.
The six beers will be available at 100 baht per 100-milliliter sample, 200 baht for per bottle and 300 baht per pint. Drinkers will use a scorecard to rate them. Completed scorecards can be exchanged for a free pint or craft beer at a later date.
Votes will be tallied and winners announced afterwards. Jazz pianist Peter Gilligan and the venue's resident DJ will perform live.
Admission is free. The event starts at 6pm on July 29 at Live Lounge. The music and performance venue is located above the Sportsman Bar and Restaurant on Sukhumvit Soi 13. It can be reached by foot from BTS Nana.