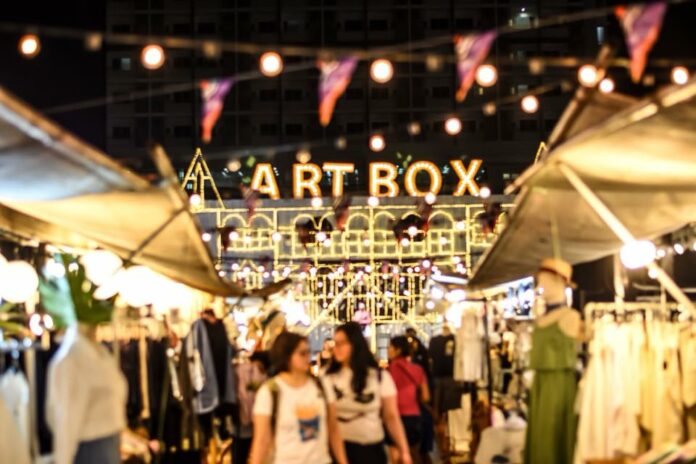 BANGKOK — Notice the absence of that permanent bead of sweat across your upper lip?
That's right, it's time for a brief break from the heat with the arrival of those few days when Bangkok becomes a place friendly to jackets and sweaters. It won't last long, so best to get out and enjoy it. Not sure what to do beside roam air conditioned shopping malls? Here are some ideas.
Beer Gardens: Few things are better than sitting in an open-air space and sipping some beer to the sound of live music. Beer gardens have popped up at locations across Bangkok including CentralWorld, Central Rama, Asiatique The Riverfront, Central Plaza Grand Rama 9, The Street Ratchada and Mega Bangna.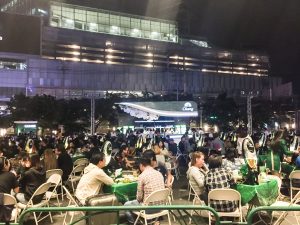 Ratchaprasong: Take a walk and join the throngs snapping pics at festively decorated locations such as Ratchaprasong intersection or EmQuartier. Outside CentralWorld, find evening displays of the a 3D-mapping installation or the Thailand Illumination Festival opposite Esplanade Ratchadapisek.
Outdoor Markets: Treat yourself. Buy a nice sweater and warm food as you browse along the alleys. Visiting night markets is a must for everyone during the cool season. Visit places like JJ Green in Chatuchak, the train night markets, ChangChui or ArtBox markets.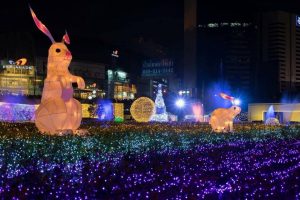 Rooftops: Take it up a level – be it six or 45. Eat, drink, chill or dance atop one of the city's many rooftop venues, from hi-so alfresco restaurants with 360-degree views to hidden rooftop-themed bars on shophouses. Craft Space Beer Week is one such event currently going on for a full week on a Lat Prhao rooftop.
Take a Walk: This is certainly a novel concept in Bangkok, but no time is better then to just beat feet and go exploring a new soi, neighborhood park or outdoor attraction.