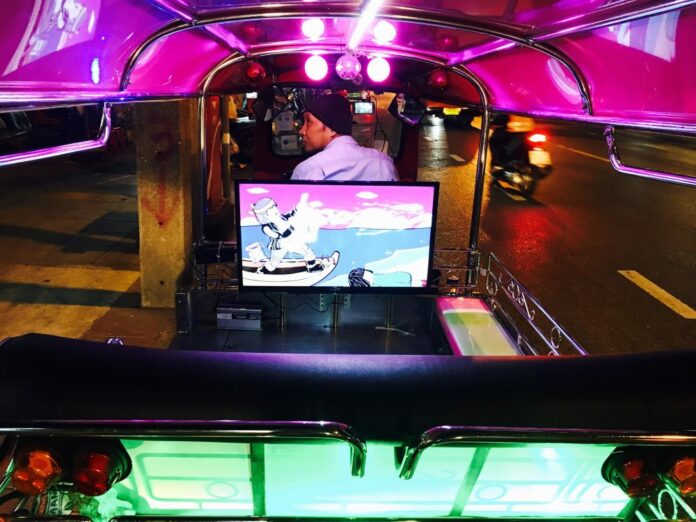 BANGKOK — Travel between galleries next month on an artsy journey aboard a fleet of tuk-tuks tricked out with highbrow culture.
For Galleries' Night Bangkok, a local art collective will install screens in more than 20 tuk-tuks for gallery-hopping commuters to watch short art films by 10 participating artists.
The project is by Liv_id collective, an international mix of Thai and expat artists. Each video runs approximately two to three minutes for both nights of the event.
The 10 participating artists are Kawita Vatanajyankur, Yuree Kensaku, Rebecca Vickers, Nuankhanit Phromchanya, Piyarat Piyapongwiwat, Adrienne Tarver, Wilawan Wiangthong, Alexandra Hammond, Julie Weitz and Katya Yakubov.
Galleries' Night Bangkok 2018 will run from 5am to midnight on Feb. 9 and 10 in several parts of the city. More than 50 participating galleries include Cho Why, Bridge Art Space, ATTA Gallery, Rebel Art Space and Alliance Française de Bangkok.