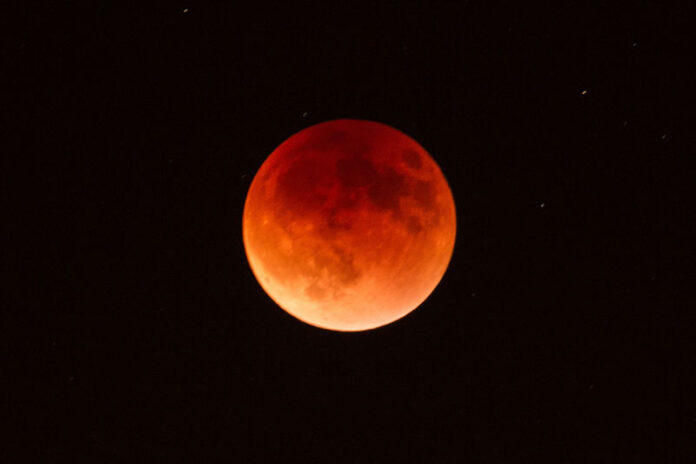 PRACHINBURI —  Feel like stripping off your clothes and howling at the heavens? Waking from fever dreams of hunting manflesh with your pack? Then you might want to go see a doctor: The blood moon rises in two days.
The pending total lunar eclipse will be visible to skywatchers in Thailand for over an hour Wednesday night, the national astronomy organization said.
What's also a considered a "supermoon" for its proximity to the earth, the lunar display will be the second full moon of January, which makes it a "blue moon" as well. Whatever it's called, the "full, brick-red moon" will be visible nationwide from 7:51pm until 9:07pm, according to the National Astronomical Research Institute.
In addition to viewings hosted at its locations throughout the country, the institute will hold official blood moon-viewing events at Central Festival Chiang Mai, the Regional Observatory for the Public in Korat, the Regional Observatory for the Public in Chachoengsao province and the Golden Mermaid Statue on Samila Beach in Songkhla province.
Chachoengsao is the closest venue to Bangkok.
Viewings at these spots start from 5pm and run until 10pm. For more information, contact the institute's Facebook.
A blood moon, or lunar eclipse, is an astronomical phenomenon where the moon passes into the Earth's shadow during its orbit, causing, the Sun, Earth and Moon to be aligned. The Earth's shadow refracts sunlight onto the moon, throwing a red color onto the lunar body. Wednesday's total lunar eclipse means that the moon will pass through the middle of Earth's shadow, making the moon redder than it would during a partial lunar eclipse.