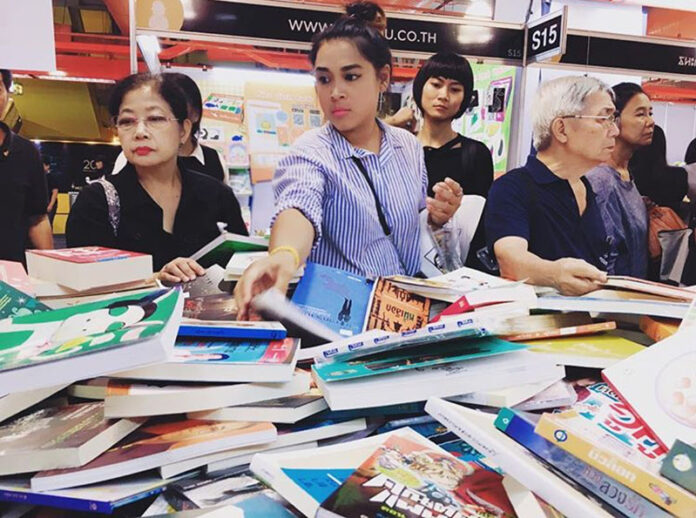 BANGKOK — Brush up your letters or just go for the augmented-reality comic books at the annual book fair opening Thursday.
Peruse one or dozens of the million books from 400 domestic and international publishers piled into 945 booths when the National Book Fair returns for its 46th outing tomorrow through April 8 at the Queen Sirikit National Convention Center.
Highlights include an interactive exhibition featuring a Taiwan-sponsored comic book series displayed through augmented reality called Creative Comic Creation.
The Queen Sirikit National Convention Center is reachable by the MRT station of the same name.