Top: Detail from a mural designed by Kai Maew's anonymous artist shows 'Kalaland' populated by figures ripped from political headlines.
BANGKOK — The anonymous creator of Thailand's most biting online political satire is holding an exhibition in the heart of the capital – but don't expect to meet him there.
The man who for four years has drawn Kai Maew, a series of webcomics skewering Thai politics, is bringing his work into the light while choosing to remain in the shadows for fear of political persecution.
"This is the first and it's probably the last Kai Maew exhibition ever," said curator Lalita Hanwong. "He's not a political cartoonist, like Joan Cornella, who's open about who he is. He keeps to himself a lot and is very scared of being followed by the authorities. But being anonymous is part of his charm and power."
Read: Dangerously Funny Webcomic Satirizes Thai Politics
The exhibition, curated by Lalita and Pandit Chanrochanakit, features dozens of framed Kai Maew comics, a giant mural, cast figures of his characters and even fan merch.
With a government that has shown a lack of good humor by taking satirists into custody, the artist is very secretive about his identity. Even when speaking anonymously, it can be difficult to get a straight answer from him, as we learned last year.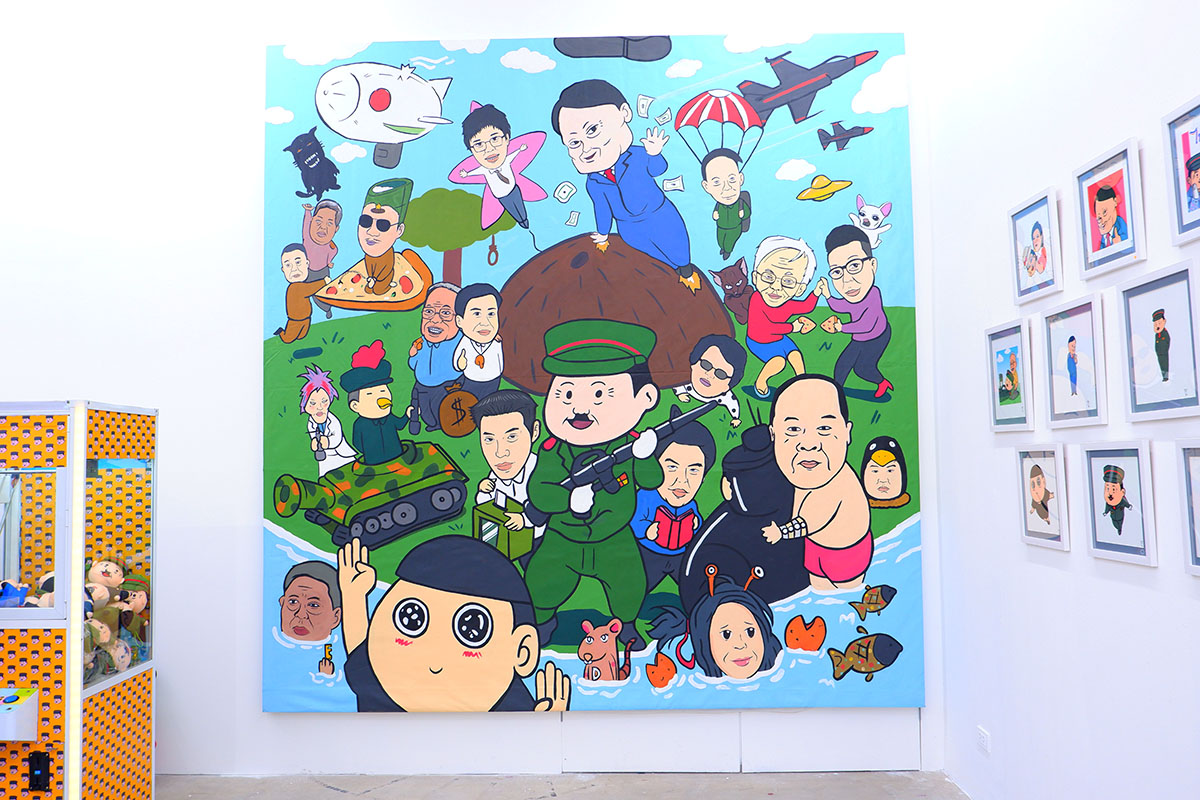 "You will never find him here. Or if he does come here, no one would know it was him," Lalita said. "If he stays anonymous, he has the power and independence to send difficult messages that someone with an identity wouldn't be able to."
Of course, this has posed difficulties for Lalita and her team's task of translating the online images – mostly sketched by finger on an iPhone or iPad – into physical form.
"He's someone I know, but we don't meet often and mostly communicate by message," she said. "I had to be the one to go get the figures made and everything printed."
Even the large mural on the wall wasn't painted by the illustrator. He designed it; other artists painted it.
The exhibit, running through late November, is the first chance to meet characters ripped from the screen and cast in giant resin form. There's Loong Kai, or Uncle Egg, the obvious stand-in for junta leader Prayuth Chan-ocha. Jack Maew, the square-faced politician shown openly or hidden behind the scenes in every comic, is Prayuth's arch-nemesis Thaksin Shinawatra. Taa Sai is the starry-eyed boy staring on agape at the absurdity.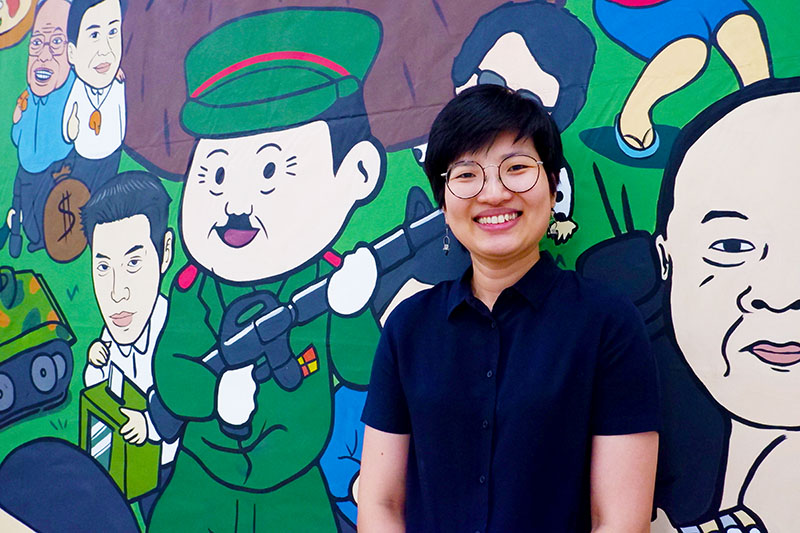 "Everyone can identify with Kai Maew; everyone is Kai Maew. We all passed the stage from being innocent and naive to waking up politically," Lalita said.
Visitors must pass through a giant coconut shell before entering the exhibition to metaphorically exit the "kala." In Thai idiom, those living under the kala, or coconut shell, are "ignorant, not very smart, or unaware of things in general," as Lalita described it.
The dozens of comics on display are Kai Maew's signature, dialog-free, polyptychs satirizing current events. Sometimes they address insidery political scuttlebutt. At other times, the artist hijacks the most popular topics of the day, inserting his cast of political misfits.
The comic has mocked that one time Mark Zuckerberg didn't actually visit, a very unappealing military mascot and deputy junta leader's affinity for fine watches. They're sprinkled liberally with Gen Y-and-up references from pop and internet culture, remixing scenes with imagery borrowed from Doraemon, One Piece, Star Wars and The Matrix, to name a few.
"There's both older and newer events here, but we chose ones people remember," Lalita said of the dozens of works printed for the exhibition.
Lalita thinks the comic's popularity is the sign of a society getting more comfortable with debate.
A recent Kai Maew comic satirizes Suthep Thaugsuban, a politician widely heckled since coming out of 'retirement' to rebuild his political fortunes.
"I think Thai society is maturing. People are questioning what's going on and not being castigated as aggressive contrarians," Lalita said. "Kai Maew is definitely a part of this process."
Rare Kai Maew merchandise is also available for fans: Character dolls sell for 300 baht, a canvas bag is 500 baht, and T-shirts go for 400 baht. Information about the exhibition and Kai Maew is available online in both Thai and English.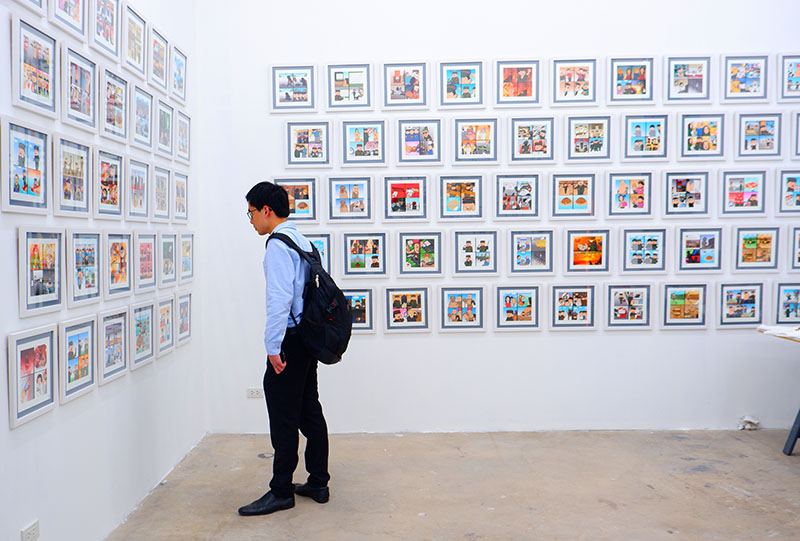 "Khai Maew X: Kalaland" runs through Nov. 22 at Artist+Run gallery in Bangkok's Yannawa district. The gallery is open 1pm to 6pm daily with an opening reception set for 6pm on Saturday. The gallery can be reached by taxi from BTS Chong Nonsi or a five-minute walk from BRT Thanon Chan. Entry is free.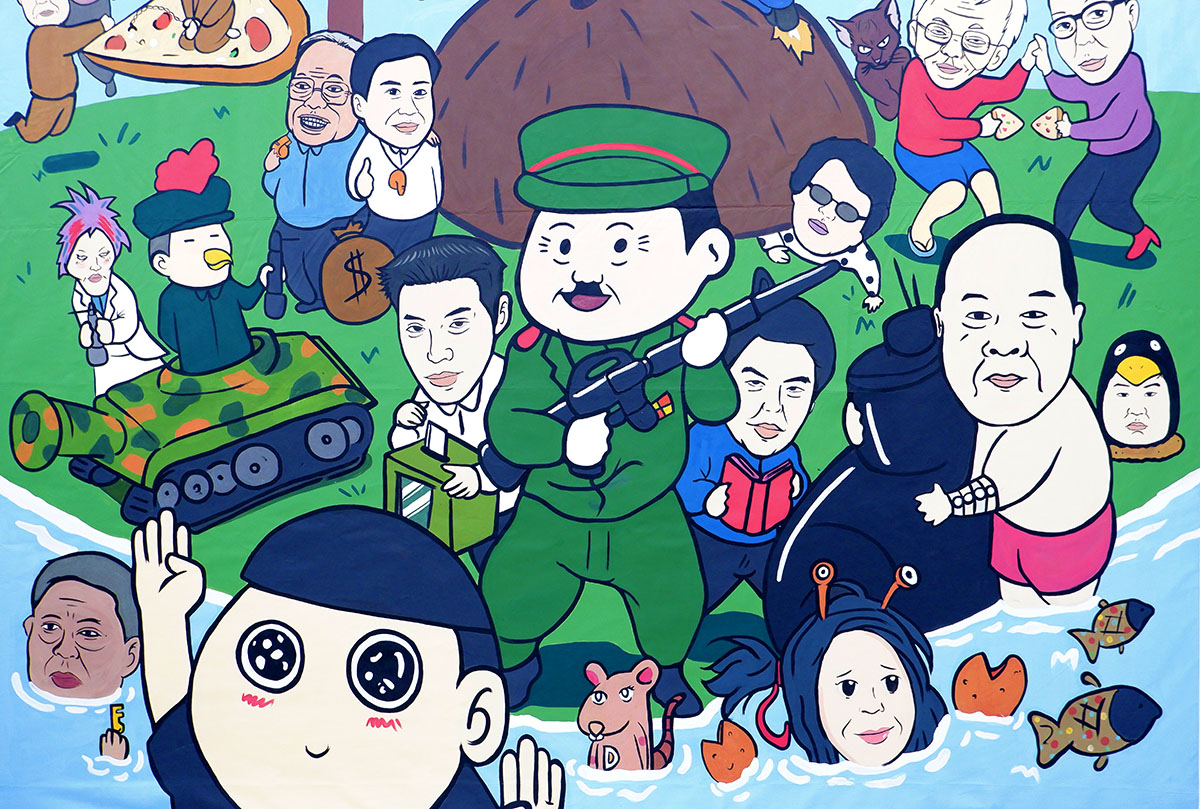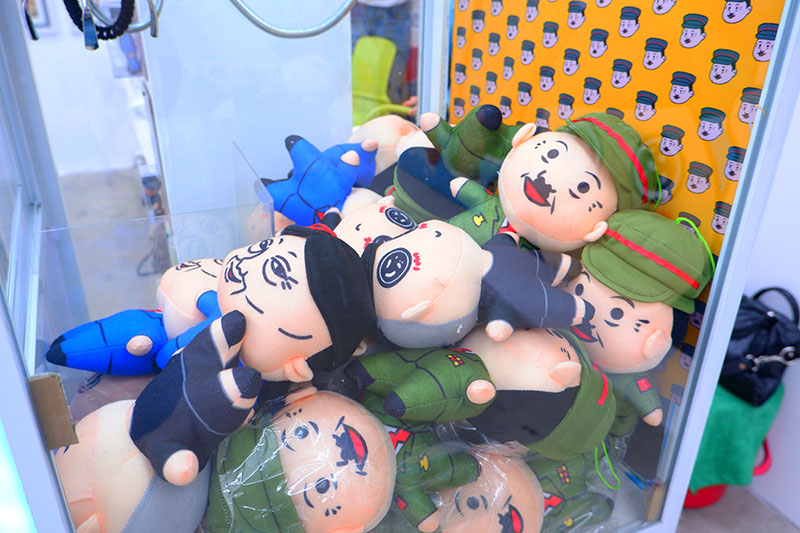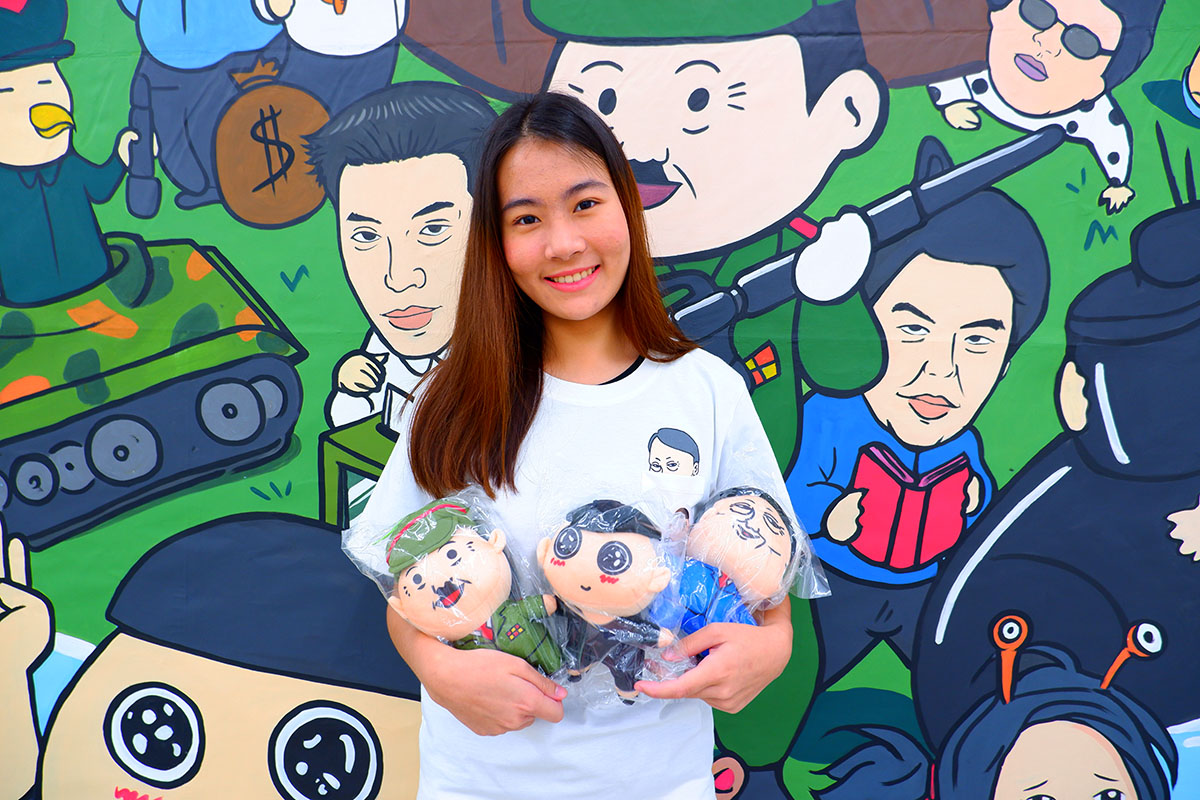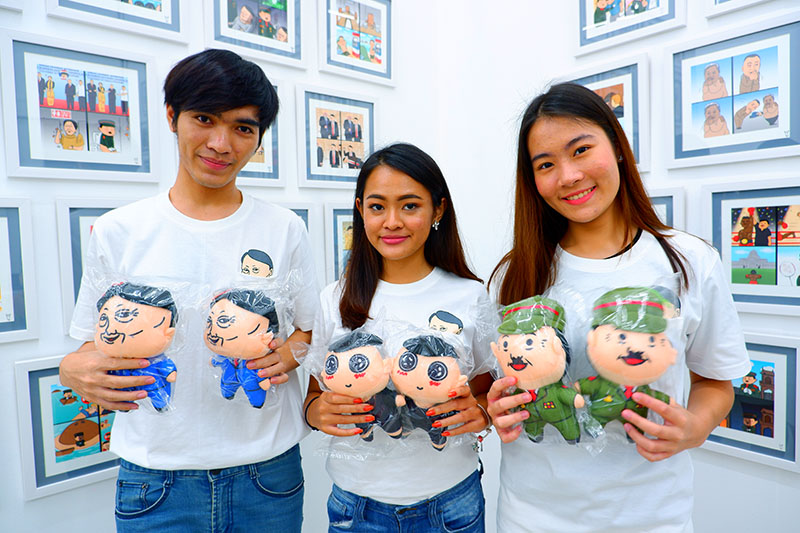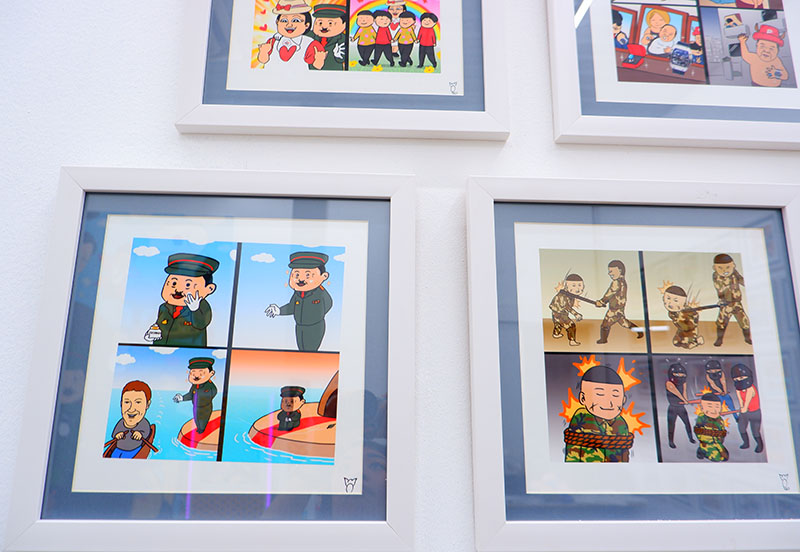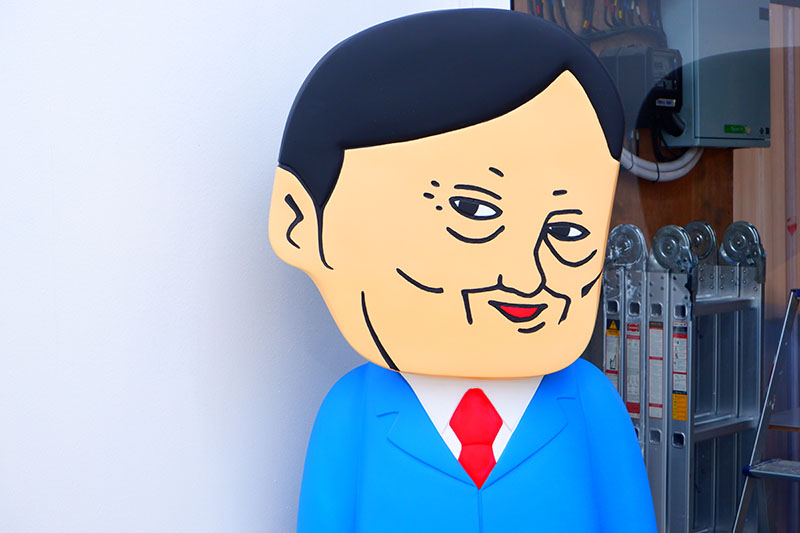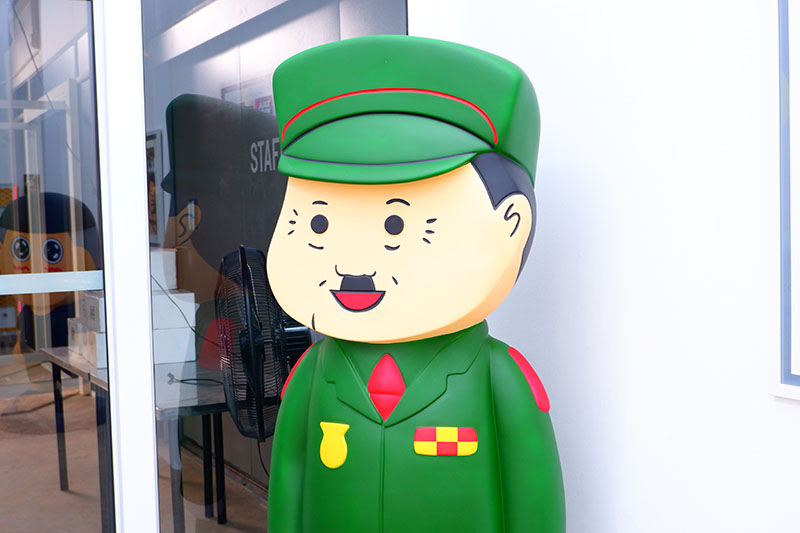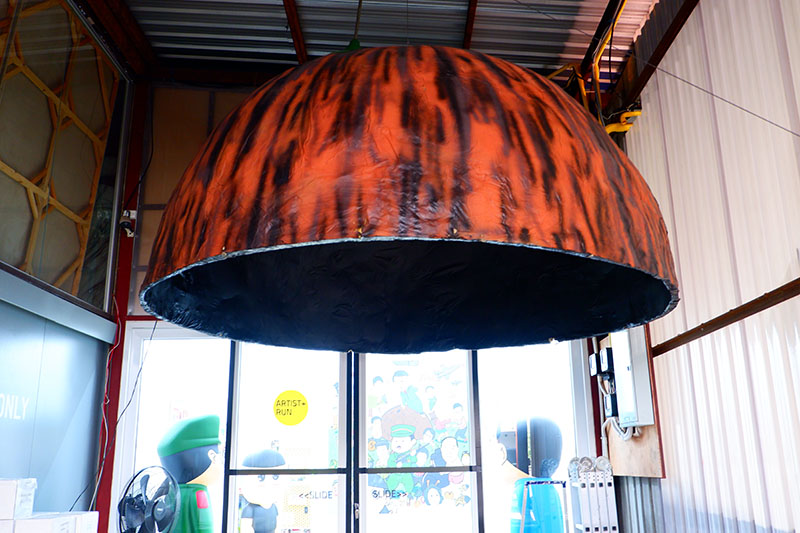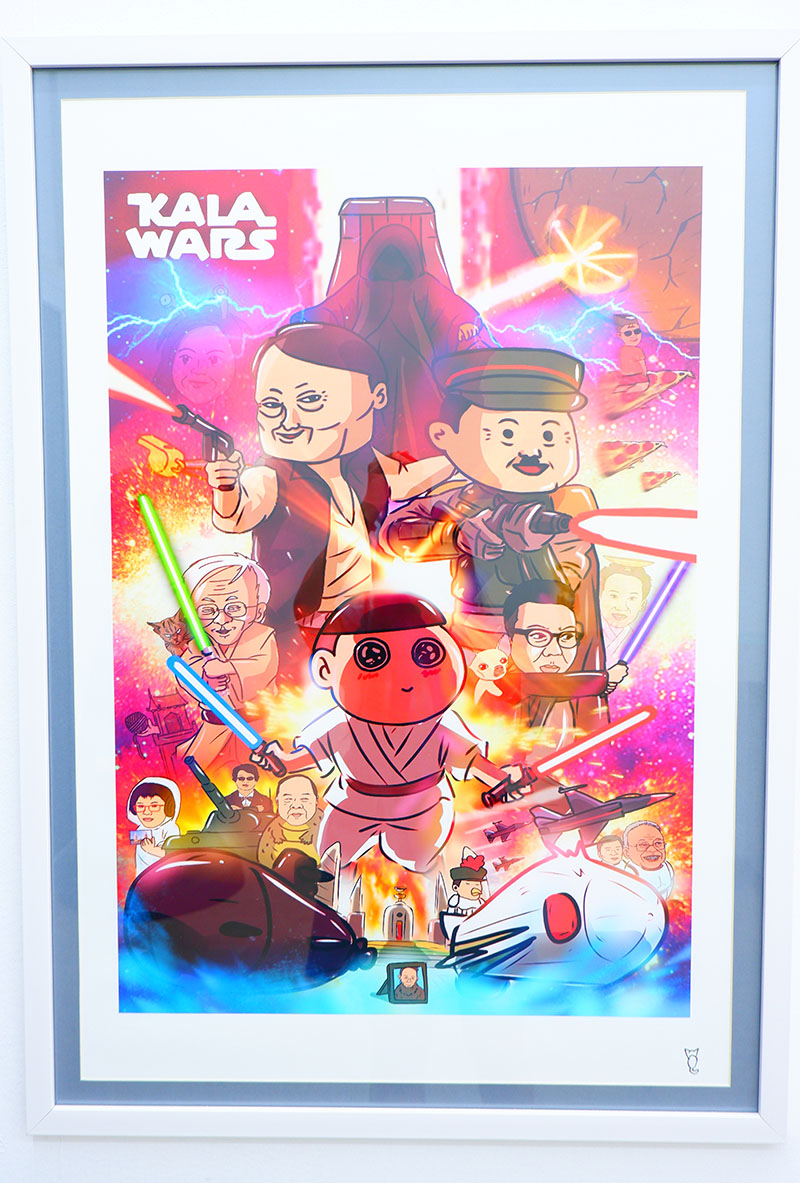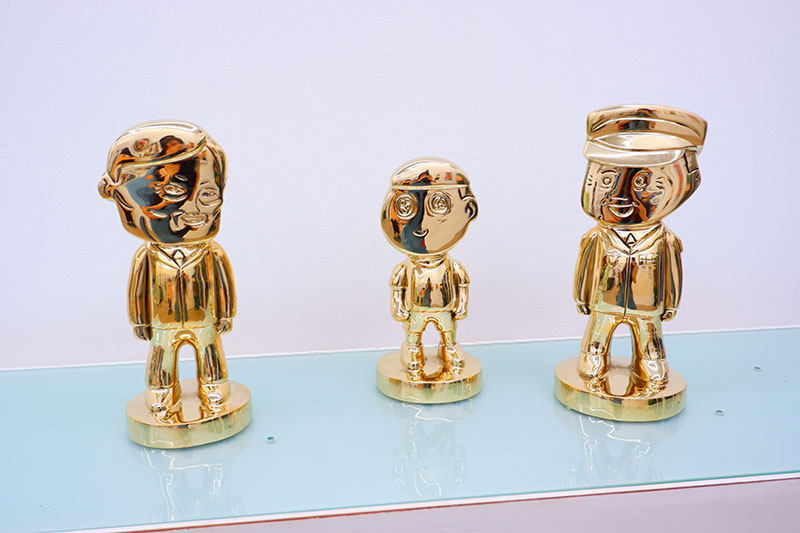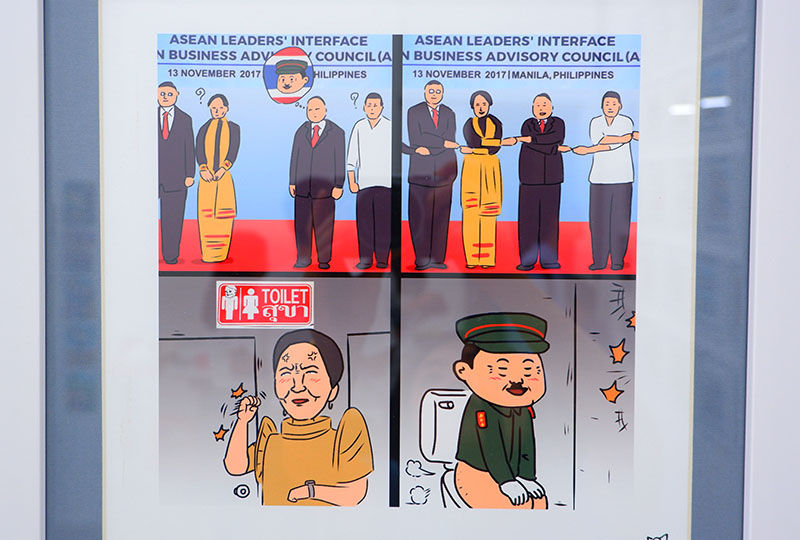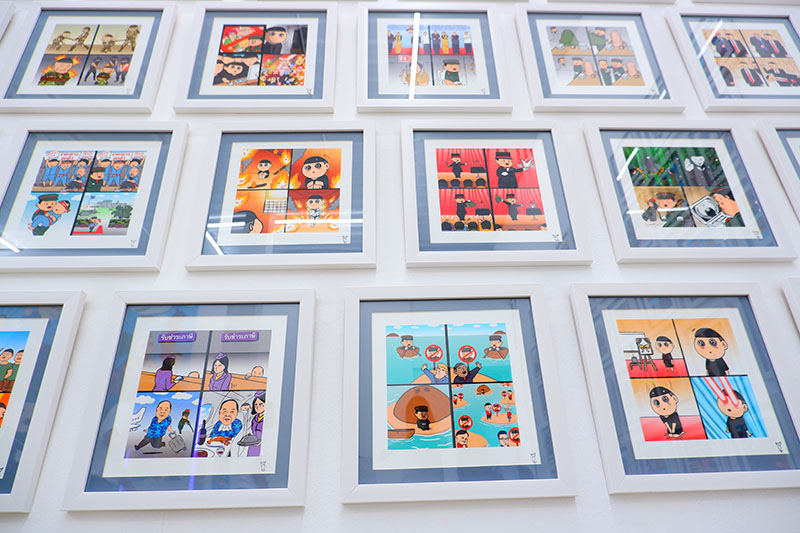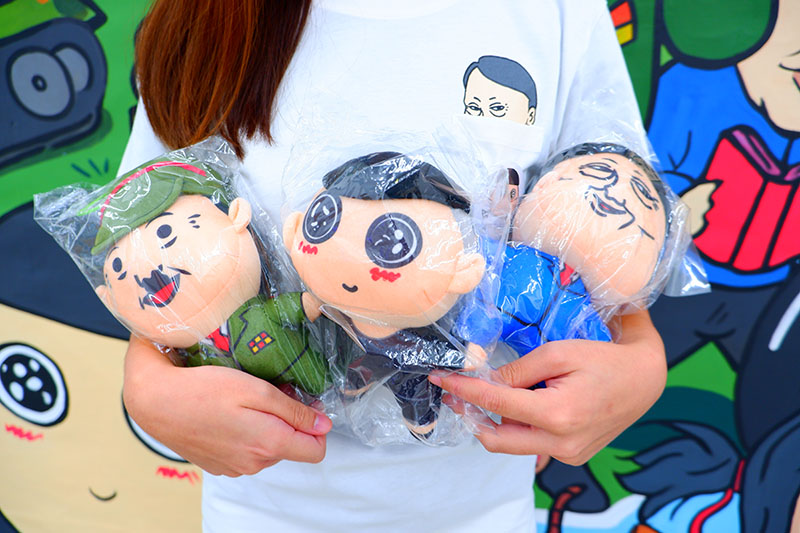 Related stories:
Elusive Satirist 'Kai Maew' to Host 1st Art Exhibit
Master of Thai Satire 'Kai Maew' Disappears (Updated)