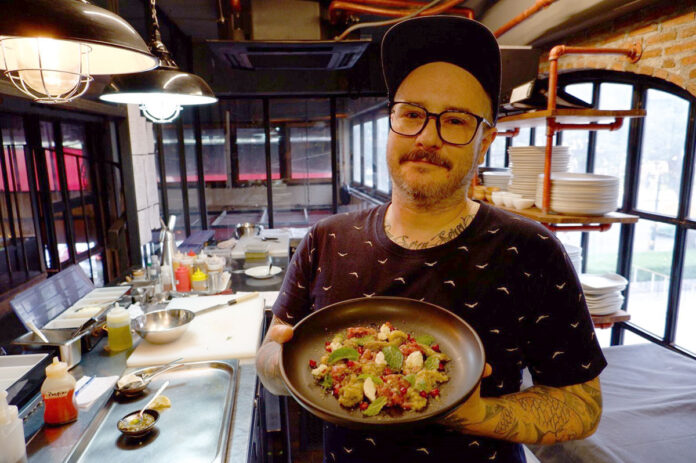 BANGKOK — Goat tartare is on the menu at a trendy Thong Lor bistro, though the dozen-or-so staff joke that the dish is "goat koi," a raw meat salad eaten in Isaan.
The Australian manager and chef whose resume includes several Bangkok eateries slices the duck meat before embellishing it with green eggplant, ground roasted rice, pomegranate seeds and mint.
"Goat koi. Can you eat it? It's not kao," Jess Barnes says in Thai to his staff, reassuring them that the goat meat doesn't have a fishy odor.
The meat really doesn't – but head chef Rungroj "Mui" Wongtakhiaw suggests that the dish could use a splash of spirits, or lao kao.
Thus goes an evening briefing at Viva Thonglor, on Sukhumvit 55 right next to the entrance to Soi Thong Lor 21, now managed by Barnes, who has been off the restaurant scene radar since making a name with places such as Quince and Opposite Mess Hall. Now he's running ops for the well-packed bistro in an area well-packed with hipster restaurants.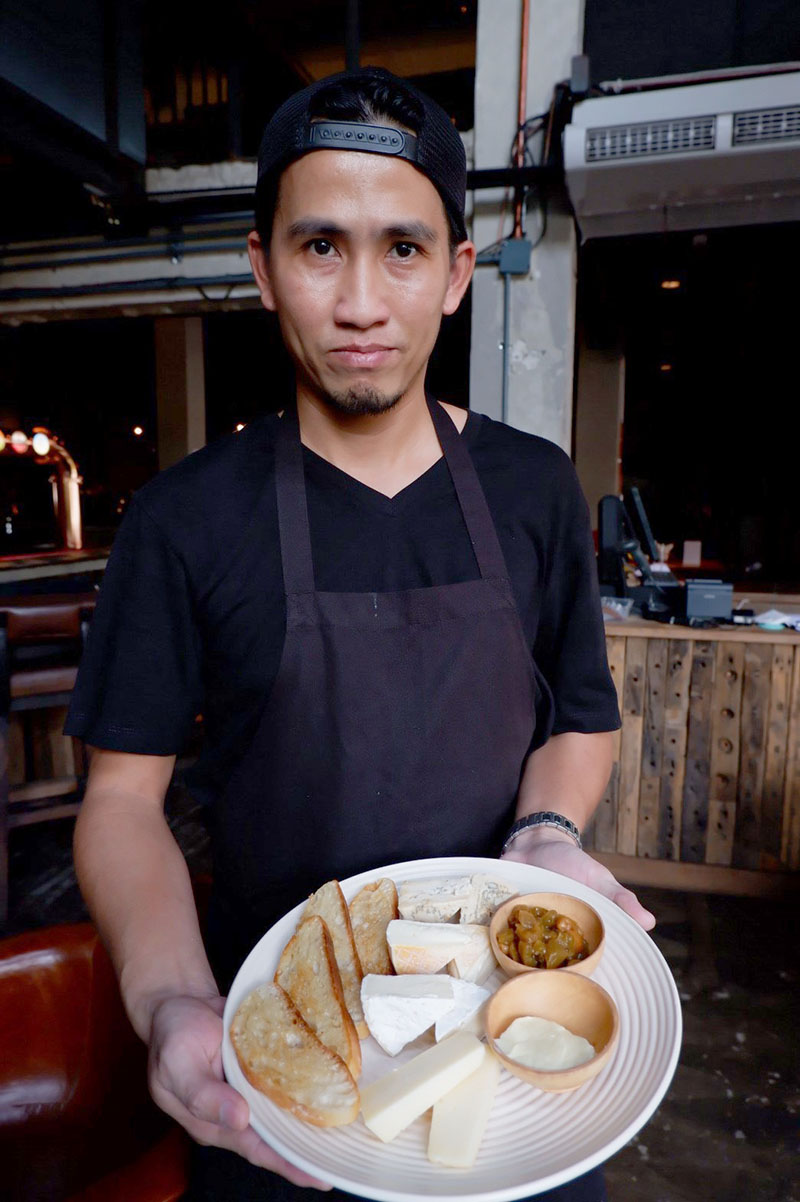 Barnes characterizes the Viva Thonglor menu as "simple, approachable European food with a twist" that is largely made with local produce.
"The seasons determine what's available in the markets, and that defines the menu," Barnes said.
He presents a cheese board with Nakhon Sawan-produced cheese by Heaven on Cheese, served with tangy yet sweet Chiang Rai green tomato and raisin chutney to cut the heavy dairy.
"I love cheese, and this one is so good," he said, slicing off the surprisingly creamy, rich Camembert.
Viva Thonglor sources charcuterie from local butcher Sloane's, which will open an ordering station at the restaurant soon, while their goats come from a farmer in Chonburi.
I don't use CP. There are easier ways to make a deal with the devil.
He points to one of his dishes, the dry-aged pork chop with onion mustard and charred greens (700 baht). "These are free-range pigs. I've got photos of me running around with the pigs at the farm in Nakhon Pathom," Barnes said.
Barnes first came to Bangkok from Melbourne in 2009 to work at the Intercontinental Hotel before Quince and Opposite Mess Hall, which reportedly came to an end under acrimonious circumstances in 2015.
Although he's been out of the scene since closing Opposite, he still ranks among the pioneers of what he dubs the "indie restaurant movement" in Bangkok – that is, stand-alone restaurants rather than fancy hotel restaurants.
During his hiatus ("there were some bad investments; I can't talk about it") Barnes was consulting and did some work for a supermarket named Viva Market Thonglor. Now the first two floors of the six-story place is Viva Thonglor, and he is manager. He sees the third floor becoming a cocktail bar and giving the higher floors over to a restaurant named 1251.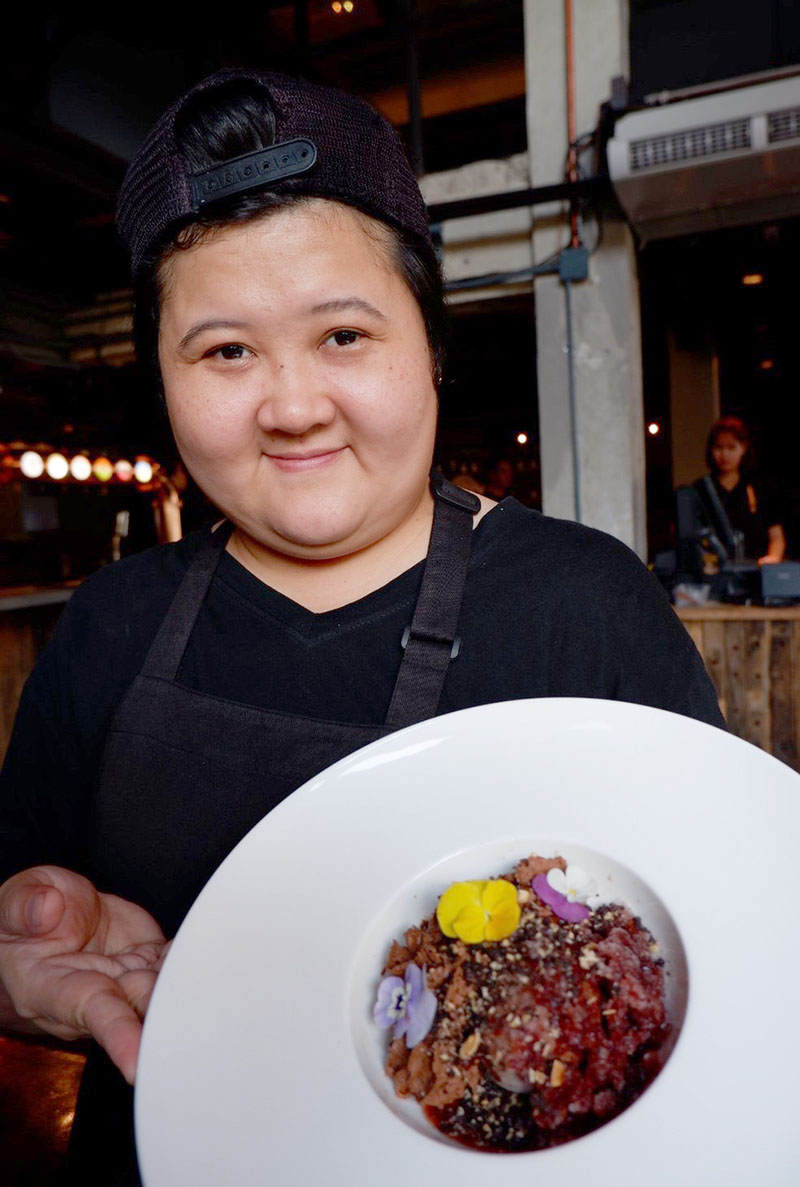 "I'm lucky. Grateful that even one person likes what I do here. Thailand's been good to me and good for me," Barnes said.
When it comes to stocking the kitchen, Barnes said ethical sourcing is important.
"I don't use CP," he said, referring to the massive agricorp. "There are easier ways to make a deal with the devil."
He also doesn't source local beef due to environmental concerns: Thailand's land isn't feasible to produce cattle feed, unlike Australia, where he imports all of it from. Ethical seafood is also hard to find locally.
"So many companies overfish the seas and force people to fish and raise things that live in their own shit," he said, recounting a trip to a "smelly farm" in Pranburi. He refused to buy shrimp there, which were living in waist-high tanks pumped with phosphates and antibiotics, and instead sources shrimp from Vietnam.
"I'm not trying to save the world, I'm trying to be respectful to the people in the community." Barnes said, adding that treating staff ethically is also part of that.
"A lot of people will harp on about food waste and sustainability but force their staff to work for eight hours a day for 11,000 baht a month," he said.
"I used to be a real monster in the kitchen, but I've grown past it. You need to treat people the way they need to be treated," he added.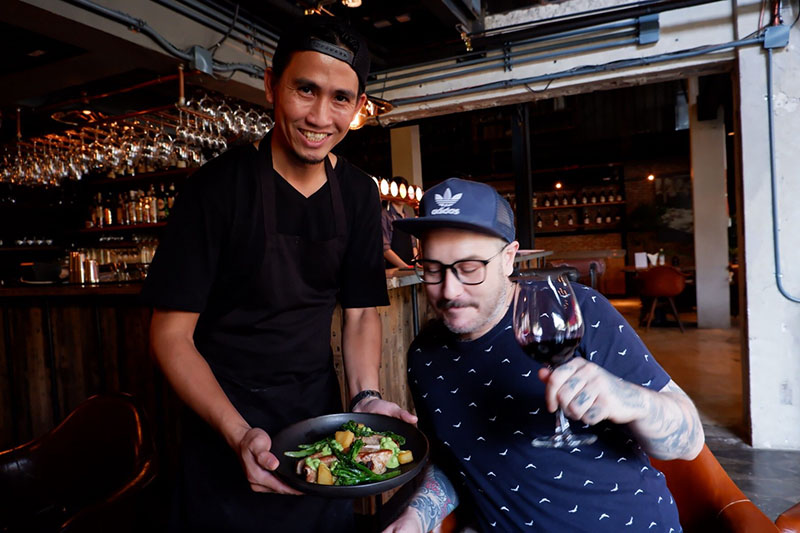 Indeed, his rapport with Chef Mui appears one of respected equals. Mui and the sous chef, Suchada "Tookta" Tachawijitjarn, 33, are part of Mui's core team who have followed him from restaurant to restaurant.
Not only did Mui say that the Goat Tartare, Thai & Israeli flavors (500 baht) should be prepared and paired with whiskey, the head chef who worked his way up from washing dishes from restaurants all over Sukhumvit and trained only in hospitality also created the seafood dish of Norwegian Cod with beets, kale and Japanese-style plum sauce (650 baht).
Mui recommends people try his buttermilk fried chicken sandwich (350 baht). "The brioche really goes with the buttery, crispy fried chicken," said the chef who threw away a mint leaf for being slightly bruised.
"Some people call this food modern Australian, too. There's not so much Asian influence yet, but I've been giving Mui more freedom. The cod dish is all him; I just adjusted the presentation a little bit," Barnes said.
At the second-floor kitchen, Barnes and Mui show off their vat of goat bubbling in its own milk, which Barnes jokingly describes as "macabre."
He hopes to bring back the meats "our grandparents used to eat: livers, brains, testicles" and so on. "I think if you're going to eat an animal, you should eat the whole thing," said the former butcher and former vegan.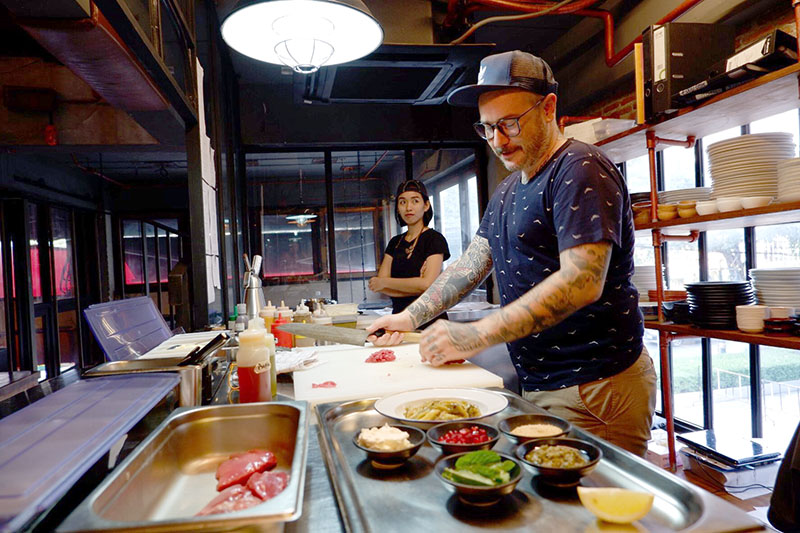 Barnes recommends visitors go for the salad of heirloom tomatoes, bresaola, smoked burrata and herbs (550 baht), while his claim to fame since his early days in Bangkok: bone marrow dumplings, is also on the menu here (600 baht). Almost half of the menu is vegetarian, and Barnes recommends the beetroot salad with pomelo, pickled chili, labneh and pistachio (330 baht).
The bistro currently sees largely hi-so Thai and Japanese and French expats for dinner, Barnes said, adding that local office workers do drop in for the four-dish, 400 baht lunch courses.
"I want people to come in and see the same faces behind the bar, and feel like they're looked after with the same attention to detail that we give to the food," Barnes said.
Viva Thonglor is open daily except Monday from 10am to 11pm, but plans to soon operate seven days a week starting at 9am.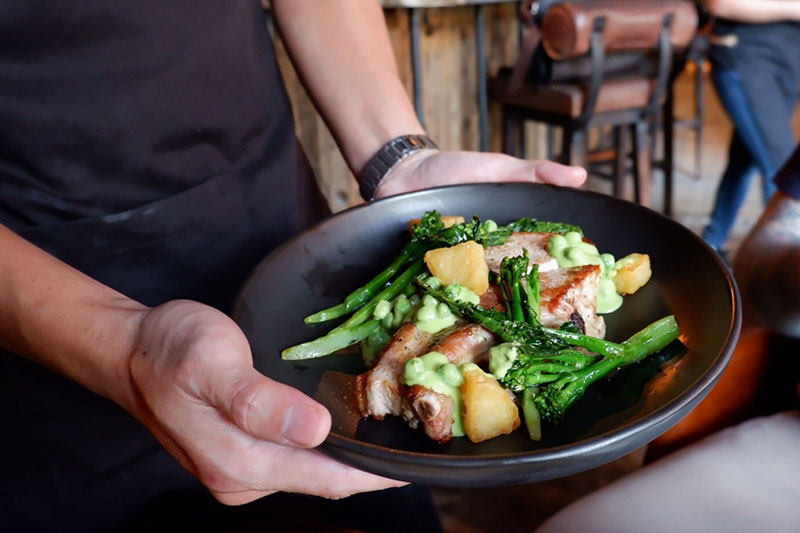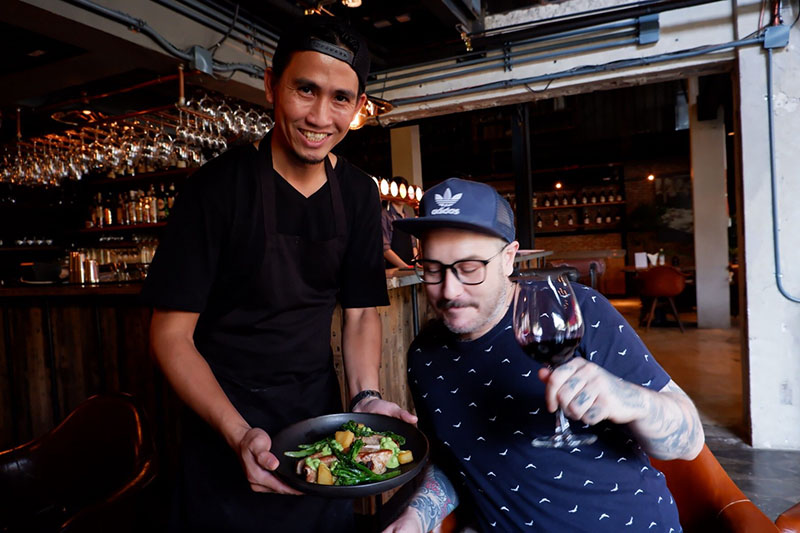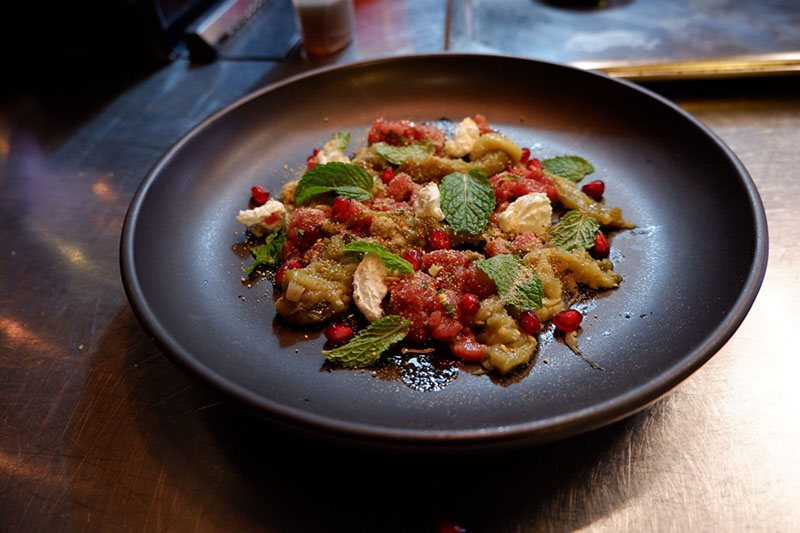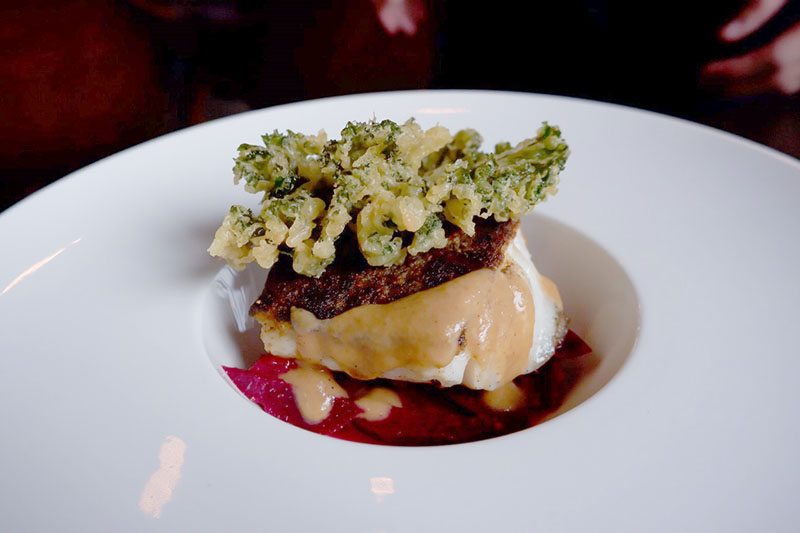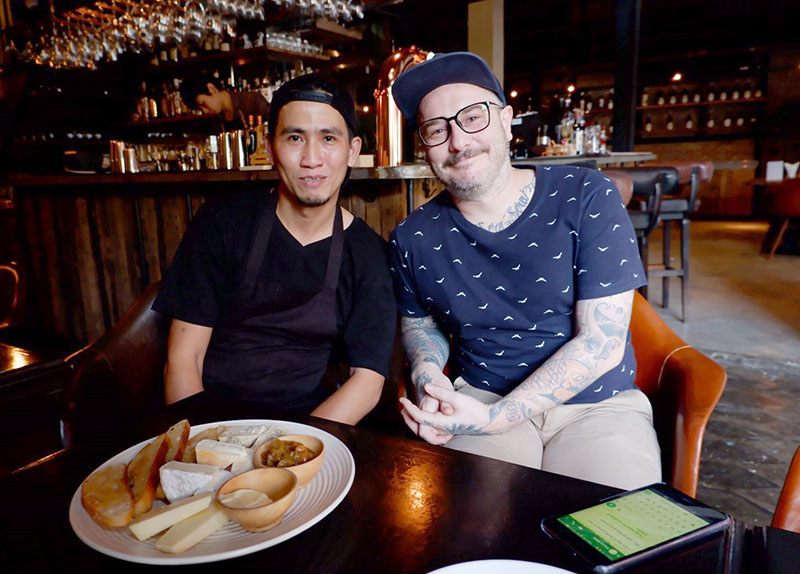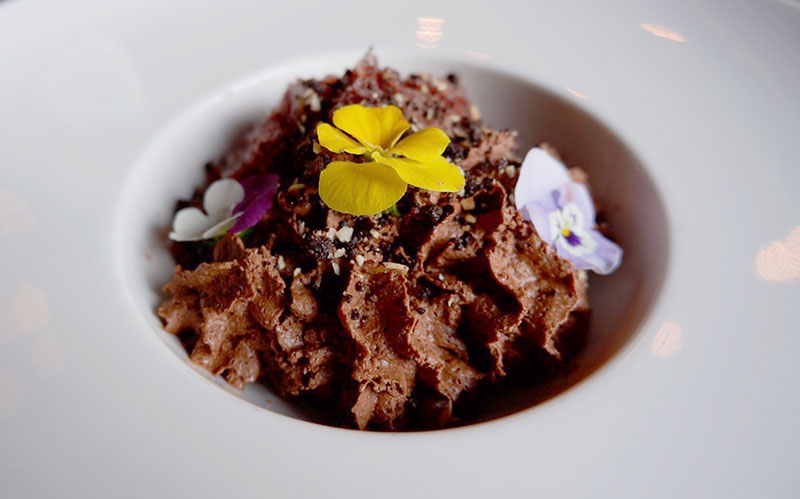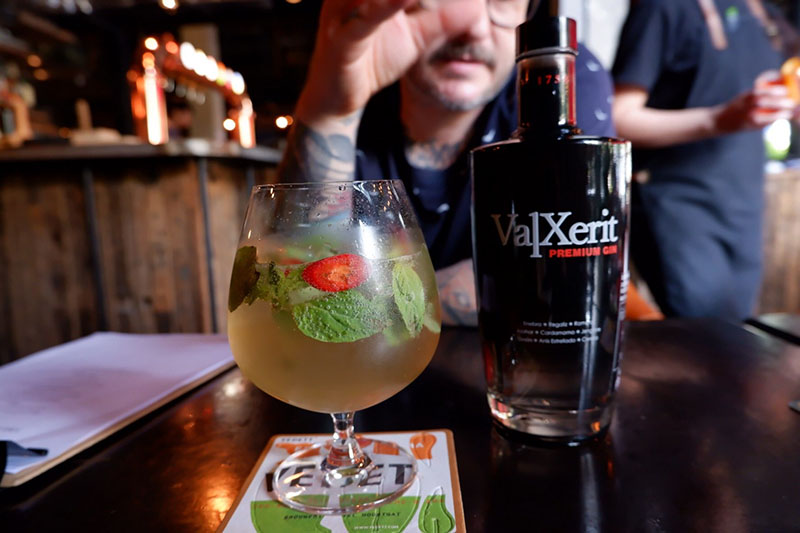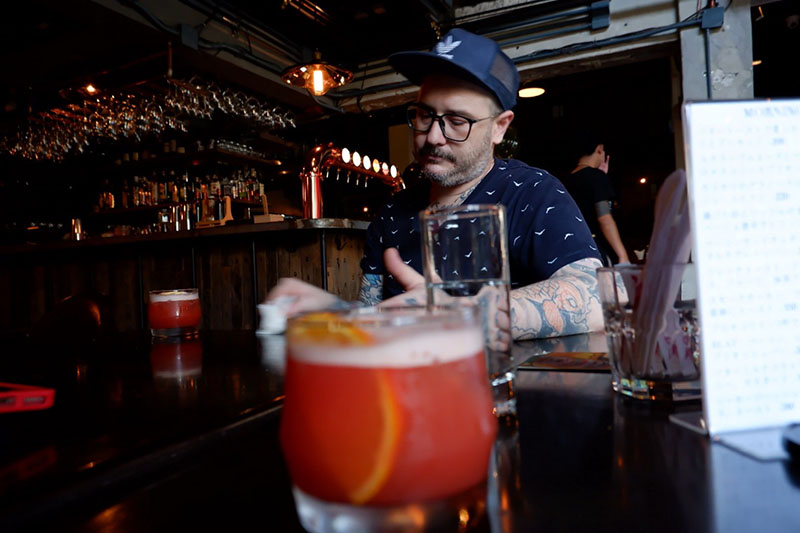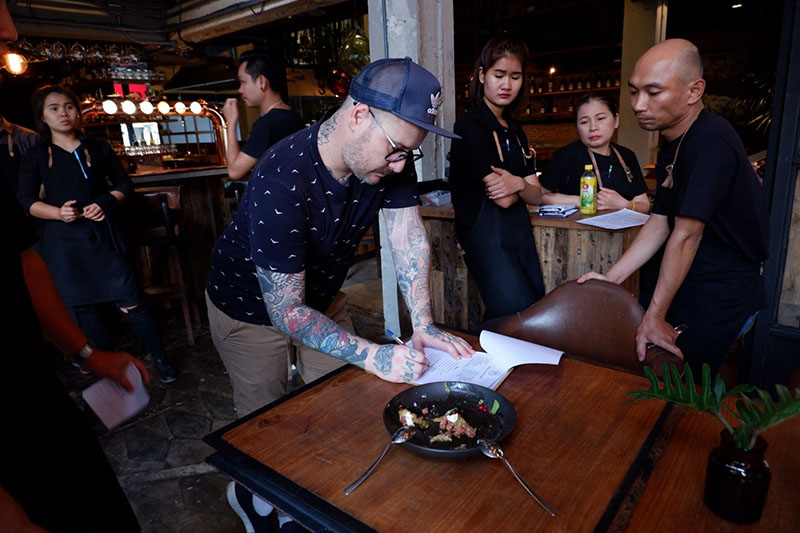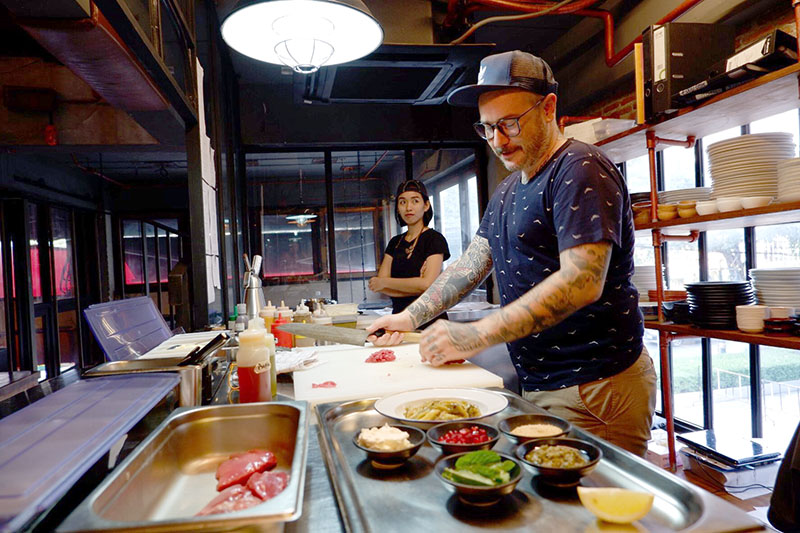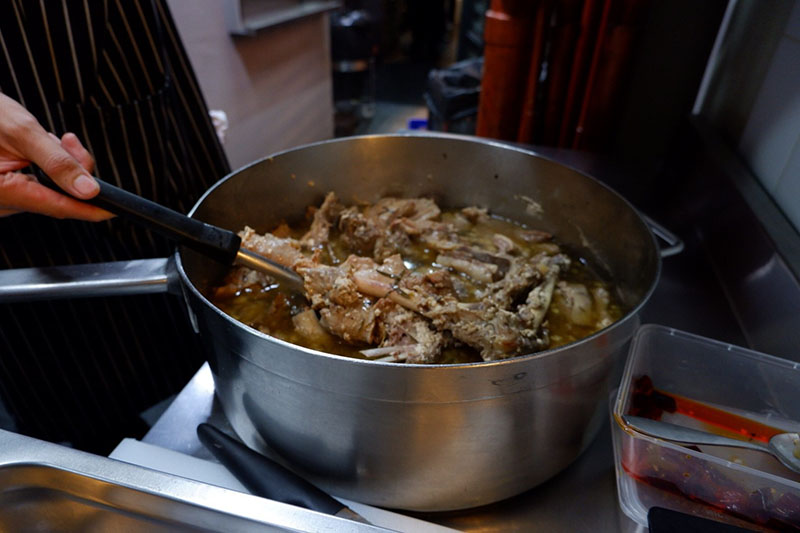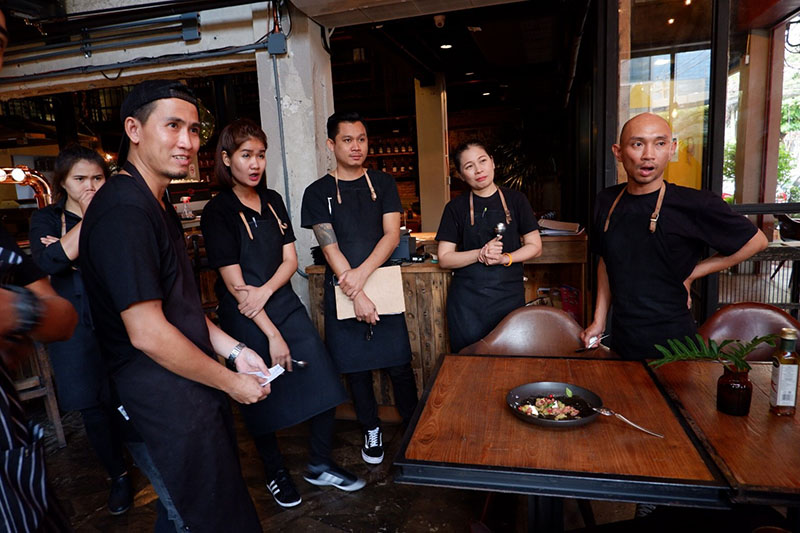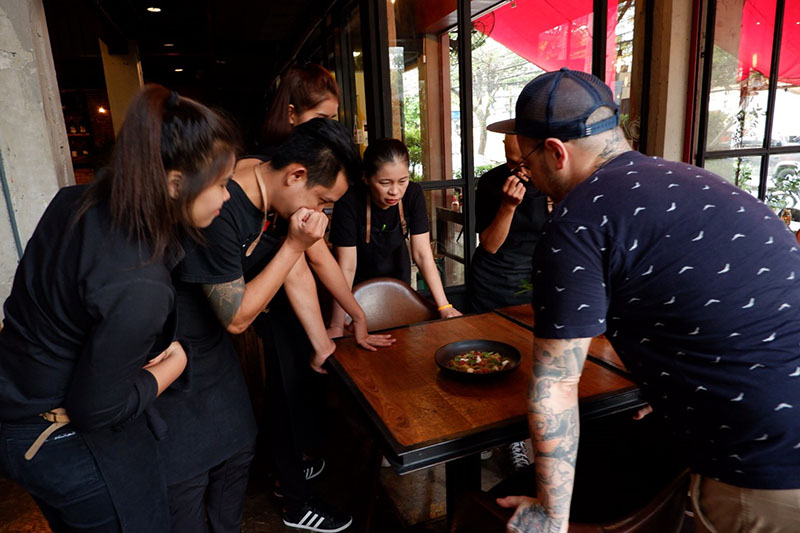 This story is based on a preview event and is not a full critical review.