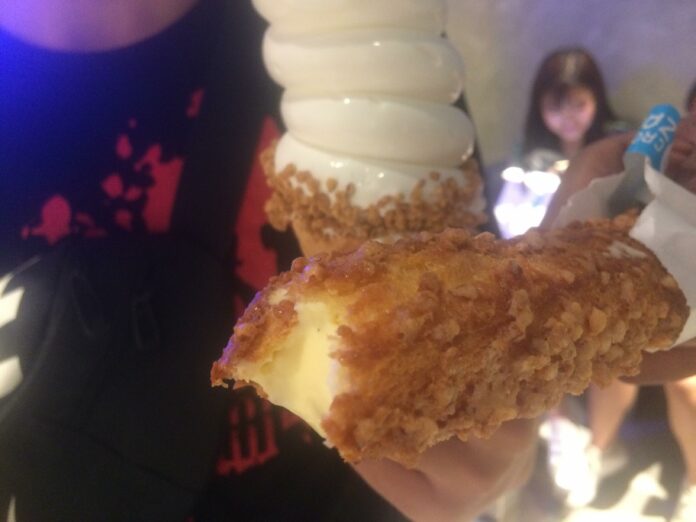 BANGKOK — A Japanese dessert stall in Siam Center is the latest food fad to see queues going all the way up to the BTS platform.
Opening the the downtown mall this past weekend, Croquant Chou Zakuzaku is the first pastry outlet from Hokkaido to open in Thailand. Since then, legions of patient fans have lined up to with Chou pastry rolls, filled with a smooth custard cream, prepared right before their eyes.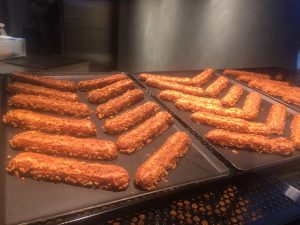 The Croquant Chou Zakuzaku is a crunchy, crispy cream puff fusing almonds, Hokkaido flour, egg whites and filled with a smooth custard made from fresh milk.
The store, which originates from Tokyo's Harajuku neighborhood, gives French names to its fusion – Croquant is French for crispy, and choux is a light pastry dough. Zaku-zaku is crunchy in Japanese.
The other option on the menu is a tall sugar cone of soft serve vanilla ice cream sprinkled with croquant crumbs just above the top of the cone.
Long queues are self-fulfilling prophecies: The longer it gets, the more passers-by are attracted to jump in.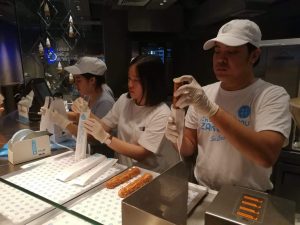 The shop retains much of its Japanese regulations; each customer is limited to a maximum of four croquants per visit.
There is a tiny seating area in the store for no more than six people, so it's best to have the the snack on the go.
Each croquant goes for 75 baht or 280 baht for four. Cones are 135 baht.
The shop is located on Siam Center's M floor. Get there from BTS Siam, Exit No. 1.