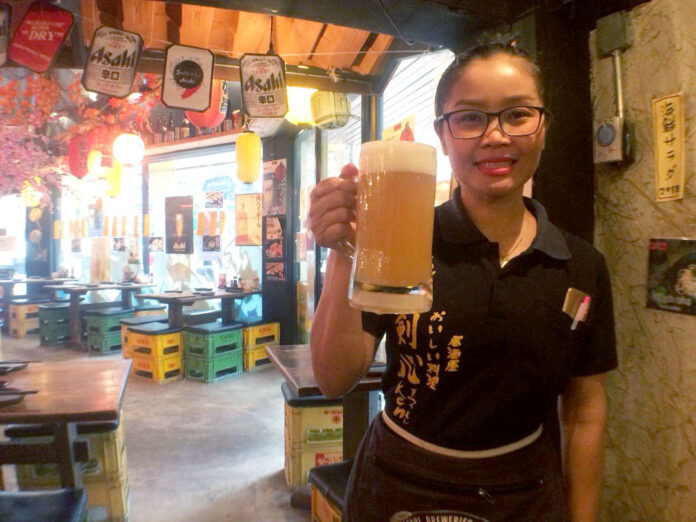 BANGKOK — Japanese brewers have a knack for interesting beer flavors and one of the craziest has recently hit the Thai capital.
Japanese beer manufacturer Asahi has added its own selection of craft beer: Asahi Snow Popcorn Beer, which has been sold at two downtown Bangkok restaurants for the past couple months.
To the untrained tongue, it resembles a combination of caramel and butter popcorn with a slightly bitter aftertaste. The beer is smooth and has dense foam.
While the aroma isn't strong, it wallows in your mouth and the flavors soon appear. Similar to a weissbier, it's slightly cloudy.
The beer is the latest addition to a variety that includes Sakura, cherry blossom, mango, passion fruit, tomato and Lavender beers. These can be found across Bangkok. The restaurants also sell Japanese whiskey, sake and food.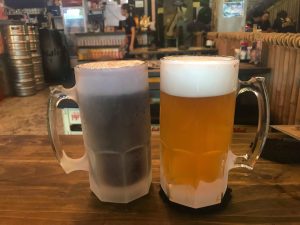 Prices vary depending on the size, with half a pint selling for 98 baht and the large sumo size going for 298 baht.
Two such places selling it are the branches of Japanese restaurant Kenshin. It is advisable to arrive early, as they get packed in the evenings.
Kenshin is open 11:30am to midnight every day and is located in Soi Sukhumvit 33, a short walk from BTS Phrom Phong.
Kenshin Izakaya Asoke opens 11:30am to midnight every day and is located in Sukhumvit 21 soi 1, which can be reached by taxi or motorcycle taxi from MRT Sukhumvit.