Photos by Taylor McAvoy
BANGKOK — On the top floor of what looks to be an old or possibly abandoned office building selling printers and modems in the Sathorn area are flowery drinks and floral decor to recharge one's feminine side.
Walking into Too Good For You on the top floor of the Mookda Building, is a refreshing transition from a dusty staircase into a pink but not overly sweet, Instagrammable cafe stuffed to the brim with wisterias and palms.
"The flowers, the name, it's all about embracing feminism and femininity. I wanna empower women," owner Shogun Sakulchai, 27, said. "You can be on your own. You don't need to be sad or beg to make up with anyone. You're Too Good For Them. You're a strong woman. Embrace it," he said passionately.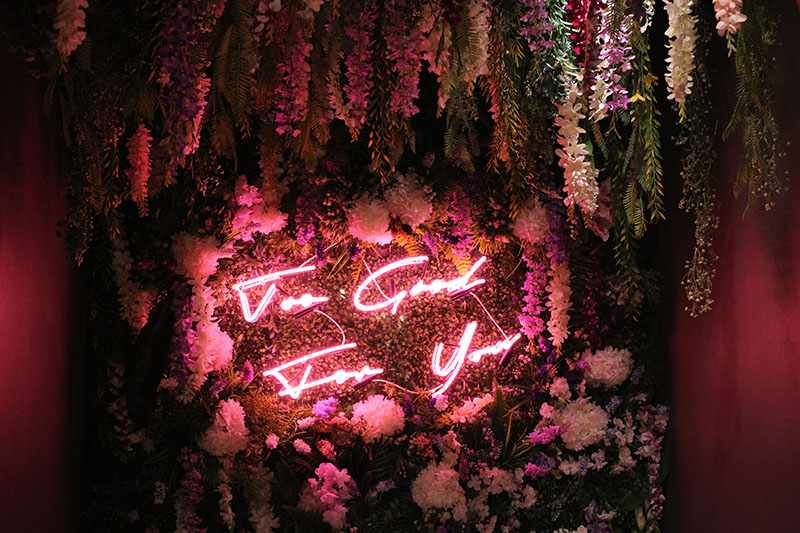 The dangling fake flowers, photo spot with neon-pink lights, as well as the millennial pink-and-tropical plants aesthetic, may be inspired by other Instagram-famous cafes such as Arriate in Seoul.
"I invested in fixing up a space in a place with zero traffic because I wanted to get customers who really wanted to come here and be surprised in this old building," Shogun said.
On Sathorn Road, look for the abandoned Lalamove office at the front facade of Mookda Building. Go along the tiny side road on the right to the side entrance, where you will find a dingy elevator that doesn't reach the ninth floor. Go to the eighth, walk up a cramped, dusty staircase and go through a frosted door and be swept into sweet pastel pink enclave tucked with flowers.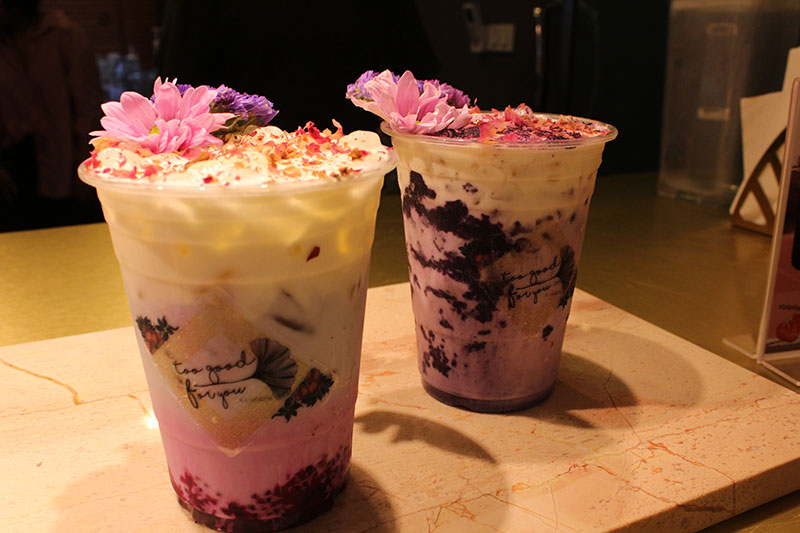 Too Good for You has a couple snacks but shines in its ostentatiously decorated drinks.
Oceanic Blue (฿150) is a coconutty delight: a periwinkle butterfly pea latte layered with tangy, smooth cream cheese. Instead of carb-heavy tapioca boba, there's blended dragon fruit on the bottom, and the top is garnished with fresh blooms and edible dried flowers. Milkier and gummier is the food-trendy Violatte (฿140), a purple potato latte with potato pieces spackled onto the sides of the clear cup and layered with the same cheese. Both go well with the purple potato croissant (฿55), crispy and delightful in its butteryness and unsparing on flower garnishes all the same.
Like with many photogenic cafes, think of drink prices as not paying for the drinks, but for the costs of taking pics.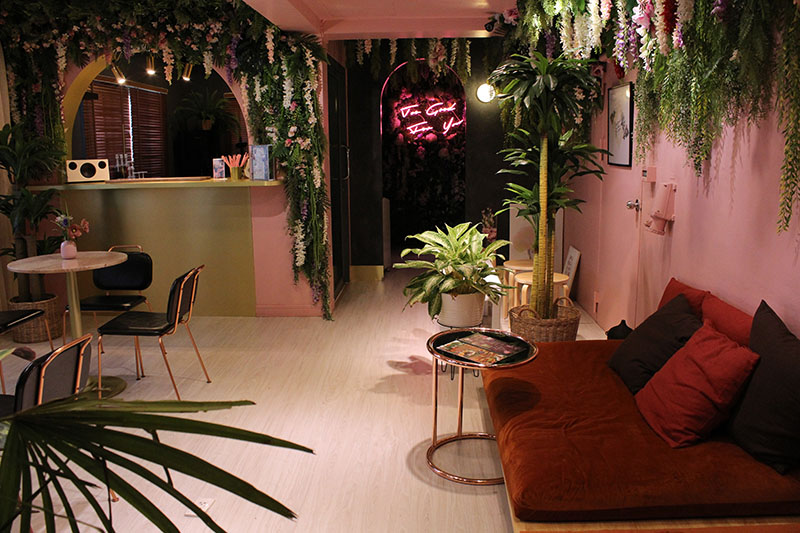 Shogun says 90 percent of customers are women, with around half of them foreigners who come to take photos.
The space isn't huge: there's five tables, two of them cushion-seats and a neon-enclave of flowers to take photos. It's still a good place to meet up with a girlfriend and trade gossip.
Although the cafe's been open for just shy of three months ("It's still my baby," Shogun said), the secret won't be hidden much longer – the owner says he plans to expand to the most visible of areas: Siam.
"I guess we won't be so hidden anymore," he said. "I want this cafe chain to be a fashion trend, so it makes sense to open it in a fashion spot."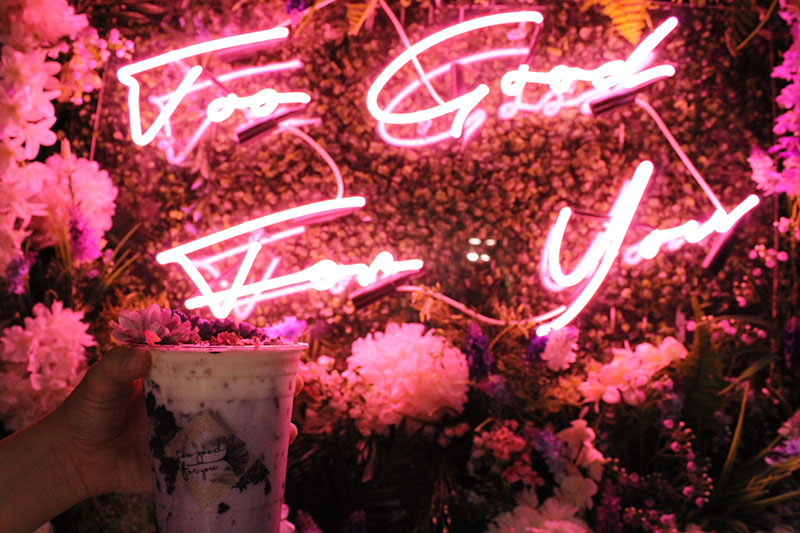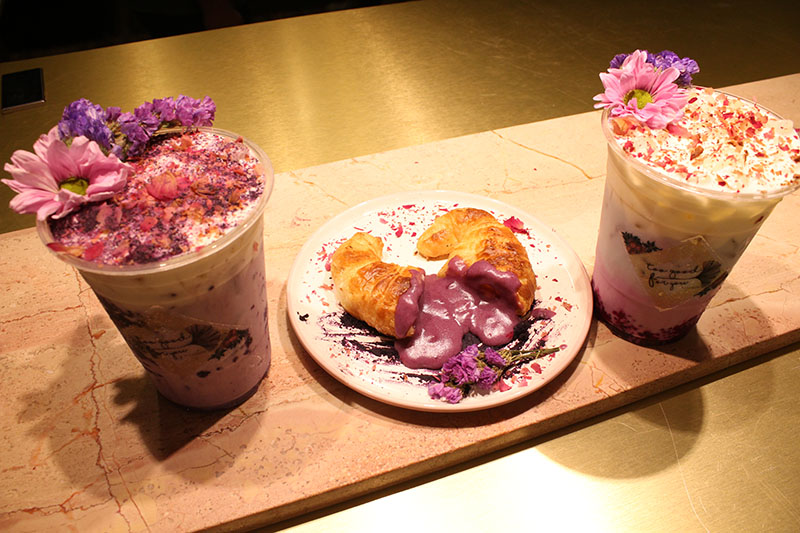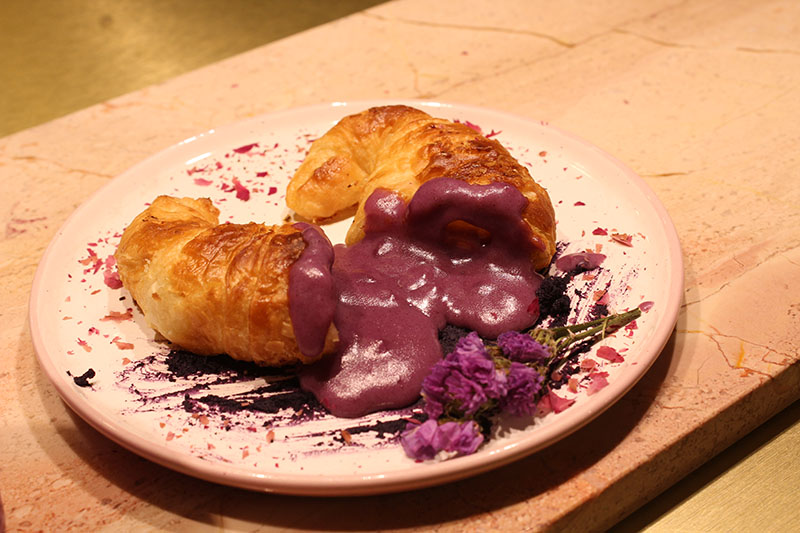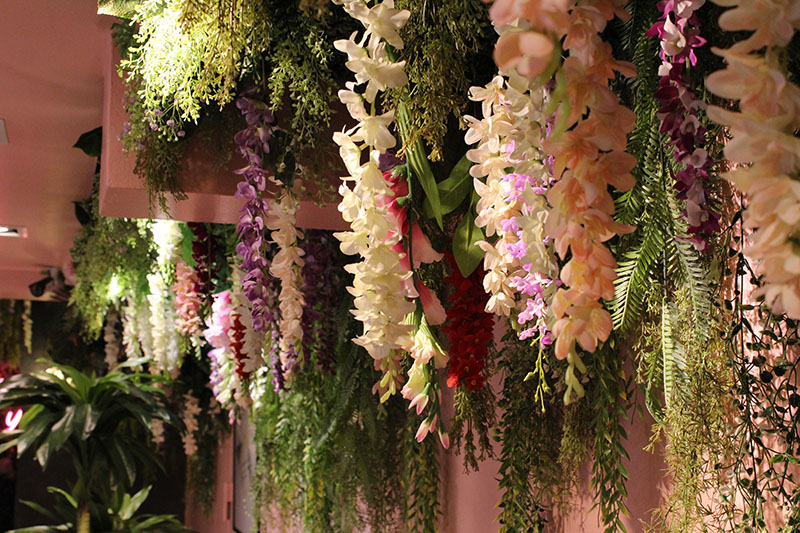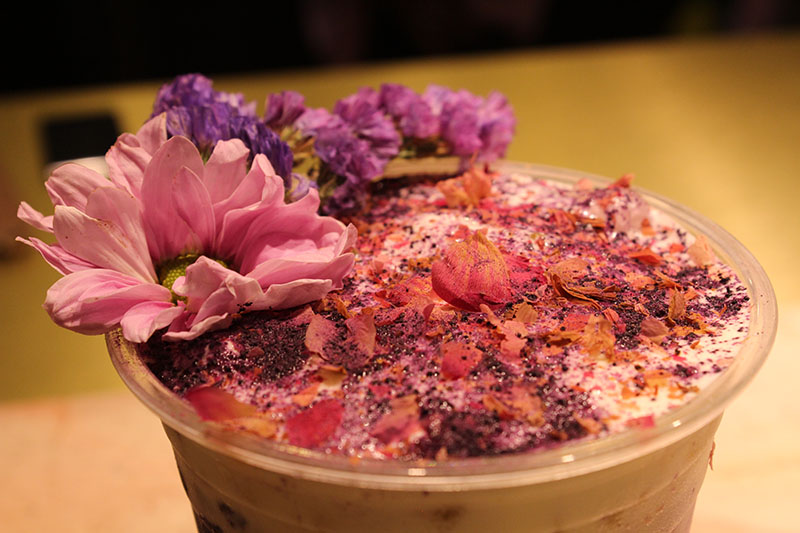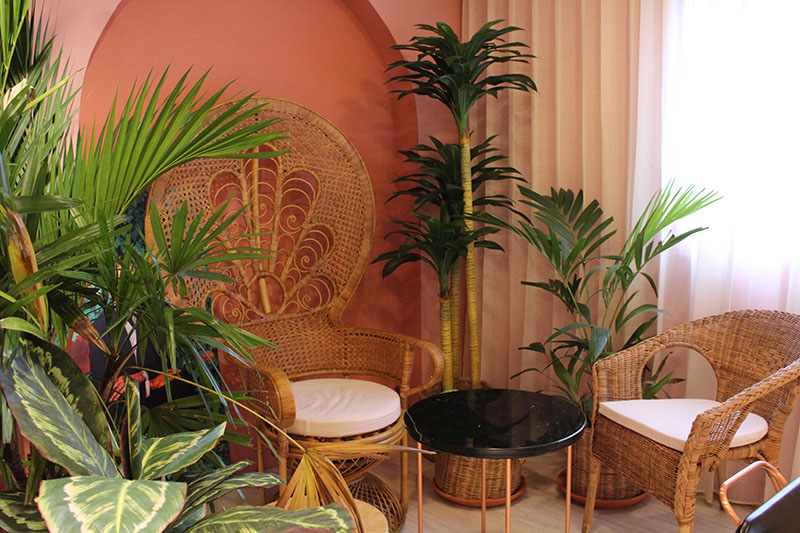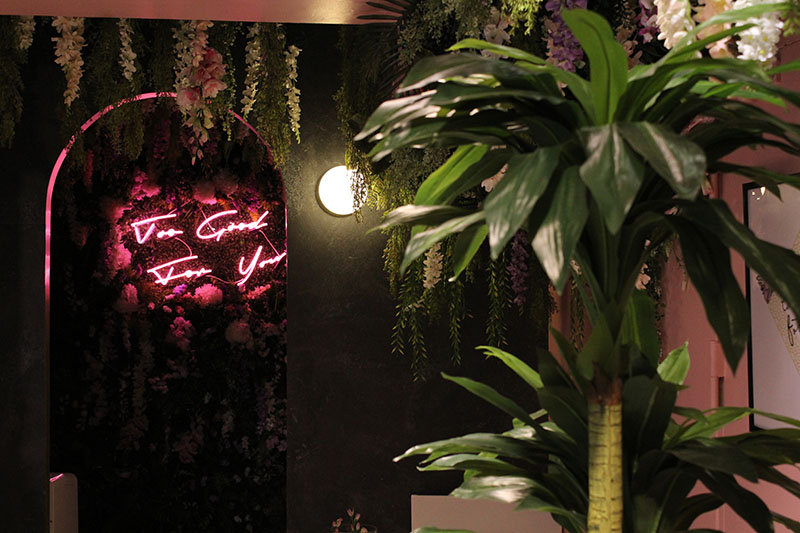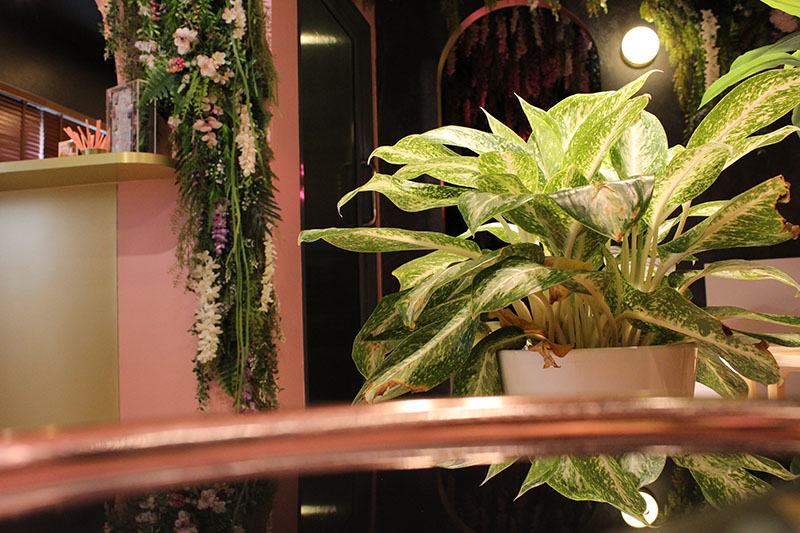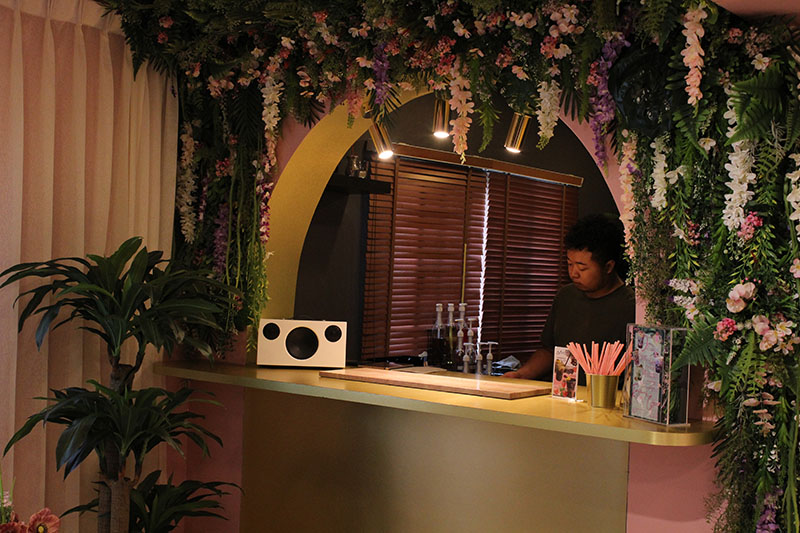 Too Good for You is open 10am to 7pm every day. It's a reachable walk from BTS Chong Nonsi. Go early at opening time to avoid grammer-crowds in the afternoon.