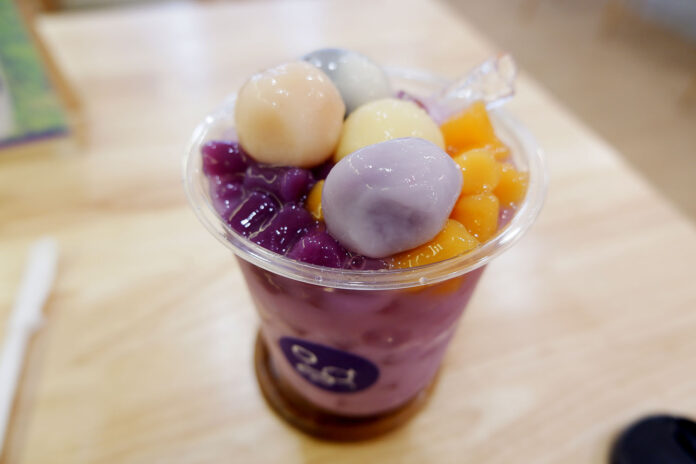 BANGKOK — Taiwanese potato and taro ball desserts aren't novel to Thailand, but a new cafe at the heart of the capital is plopping Thai desserts with generous stuffings onto them.
Dessert cafes serving shaved ice topped with potato and taro balls have opened citywide the past year – but Klom Dessert House is among the newer ones that also incorporates Thai desserts – specifically, bua loi, or stuffed glutinous rice balls.
"When I went to Taiwan and saw desserts there, I saw that they also had Thai herbs. I thought I could incorporate them," 32-year-old shop owner Kanokporn Maythawee said.
Cups of Thai tea, green tea, milk or ginger tea are topped with chewy house-made balls, or tubes, with sweet and purple potato. The bua loi have four stuffings: traditional black sesame, sweet potato, purple potato and the delightfully gooey, runny salted egg custard (฿55 to ฿75).
The bua loi are stuffed to the brim – the sesame a fragrant and dry rub instead of a black goopy mess – with the balls stingy on the flour and generous on the filling.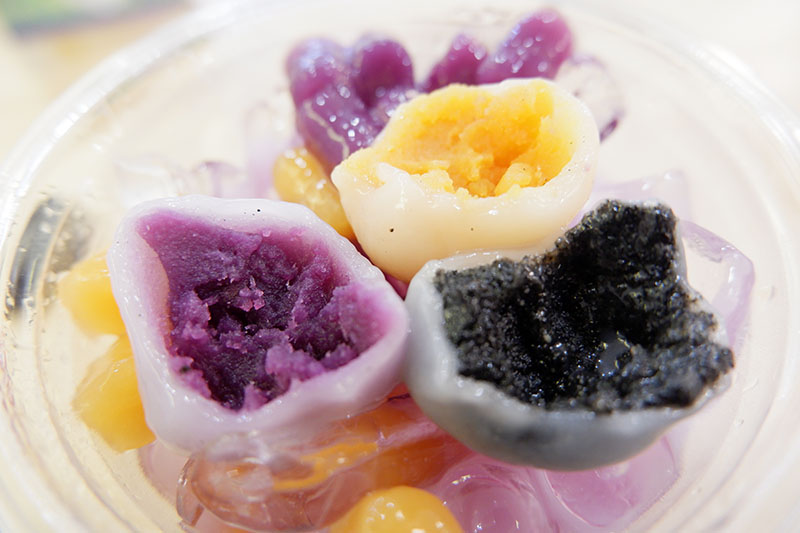 "The tubes have just a bit of flour to help them stick together. I would say they're made of 90 percent potato. There are six people on my team making them every day," Kanokporn said. "We grind and roast the sesame and boil the salted egg ourselves."
Nothing is too sweet and the bua loi's textures and balls are a delight with milk or ginger. Drinks aside, there are also bua loi served with dango (Japanese rice flour dumplings on a skewer), rolled in black sesame (฿69 to ฿89), with bingsu (฿99) or just the rice balls on their own (฿45 to ฿75.) To be accurate, the cafe serves a hybrid of Taiwanese, Thai, Korean and Japanese desserts.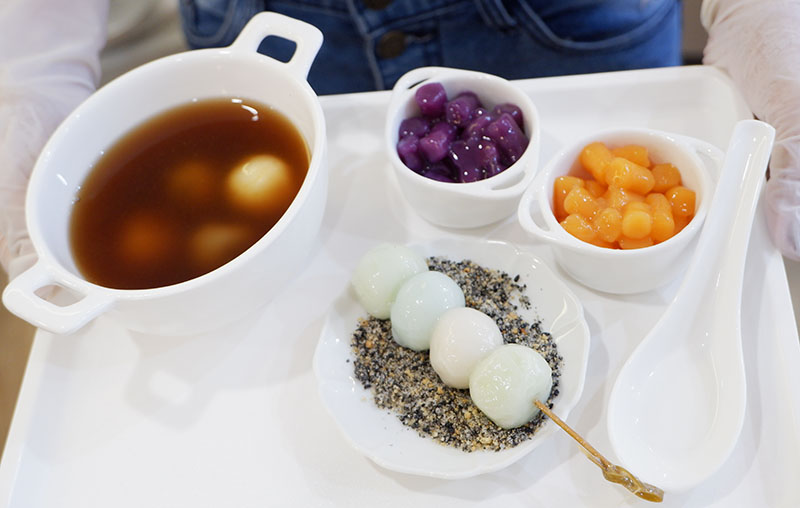 However, drinks are heavy on the ice as well as single-use plastic straws and spoons.
In Taiwan, taro and potato ball desserts are usually served in hot ginger tea or baobing shaved ice with or without grass jelly. Thai cafes adapting the dessert usually serve the purple and sweet potato balls over ice with sweet, cold milk.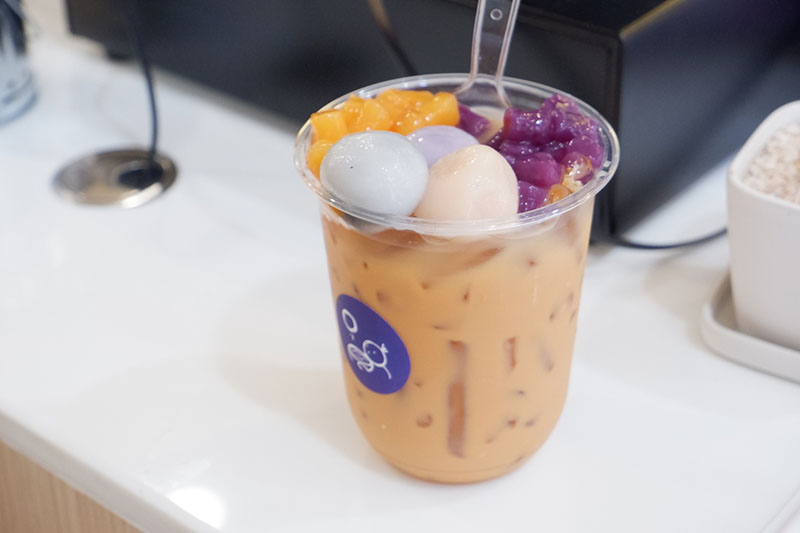 Although prices are friendly and snacks are chewy, the dessert house – open for less than two weeks – is stuffed with food bloggers and curious cafe-hoppers. Wait until the hype dies down before heading over to avoid crowds. The new branch is located in Stadium One outdoor shopping complex, while the first, which opened in July 2017 is in Bang Na.
Klom Dessert House is located within Stadium One complex on Banthat Thong Road, or a walk from BTS National Stadium. It's open Monday to Friday from 1pm to midnight, and 11:30am to midnight on weekends.