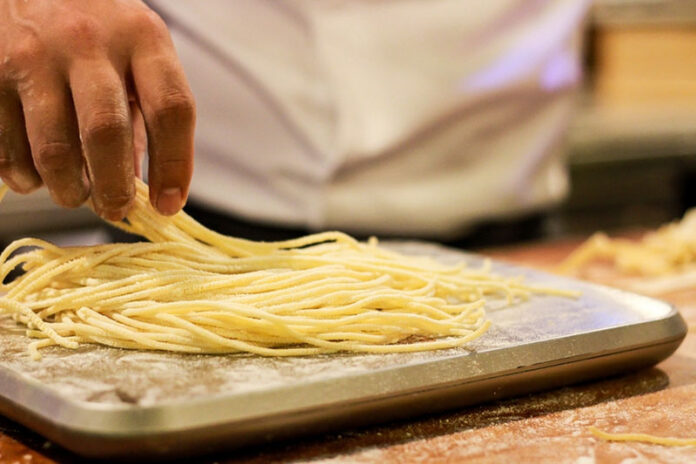 Enjoy Italian without all the cream in pasta made before your eyes at a new trendy Thonglor joint.
Nothing is lian – overly greasy or buttery – at Al Dente, which recently opened at Thonglorian hangout The Commons, from its seafood spaghetti to, yes, even the carbonara. What sets it apart from other pricy downtown Italian is watching one's pasta take shape from dough ball to dish.
Taking the reliable route of polished concrete and steel, Al Dente's space seats a cozy 20, all with a view of the open kitchen behind the counter. Watch the pasta kneaded, rolled and sliced. Yes, that was a lobster just tossed into a pan as tomato sauce is layered onto focaccia.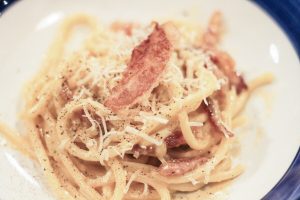 Lorenzo is the chef and owner, a bald, hazel-eyed Venetian who's lived in Thailand for 26 years. Though he wouldn't give his last name ("I am very conscious"), a recent visit found him chatting with customers and handing out pre-dinner Campari spritzers.
"When you go to La Dotta, what do you see? Can you see the pasta being made?" Lorenzo said, referencing a nearby competitor. "New pasta is made every half an hour. So if we had 20 people coming in suddenly, we would have to make everything new."
Pasta is made fresh for each order, and diners can choose which kind of pasta to pair with their choice of sauce, from bigoli and gnocchi to tagliatelle. Both classic, well-known dishes and lesser-known options are on the menu.
The carbonara (290 baht) has just three ingredients apart from the pasta: an emulsion of egg yolk and pecorino, black pepper and cheek bacon, which Lorenzo says is the proper part of the pig for such a thing. Note the absence of cream and butter.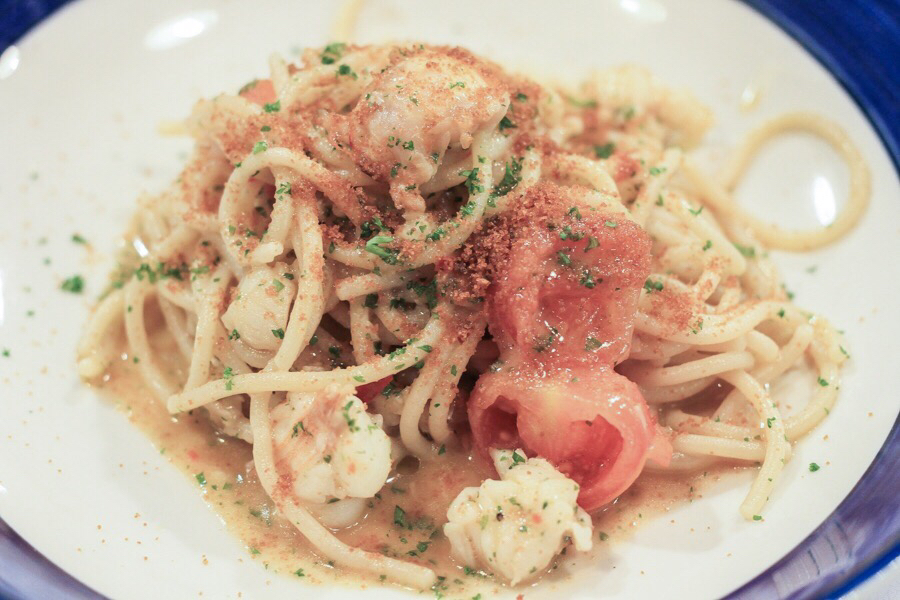 "This dish is often misrepresented outside Italy. You can see that it's not so fat; it's digestible," Lorenzo said.
Still, the impressive favorite of was the spaghetti bottarga (390 baht), a garlic-chili sauce with parsley, local rock lobster and grated dried gray mullet roe, the star ingredient. It's what gives the dish a fishy, pungent punch – think of the plaa raa fermented fish found in some som tam.
Adriatic and Isaan aren't so different, Lorenzo said.
"We all have the same ingredients. It's only a matter of combinations," he said.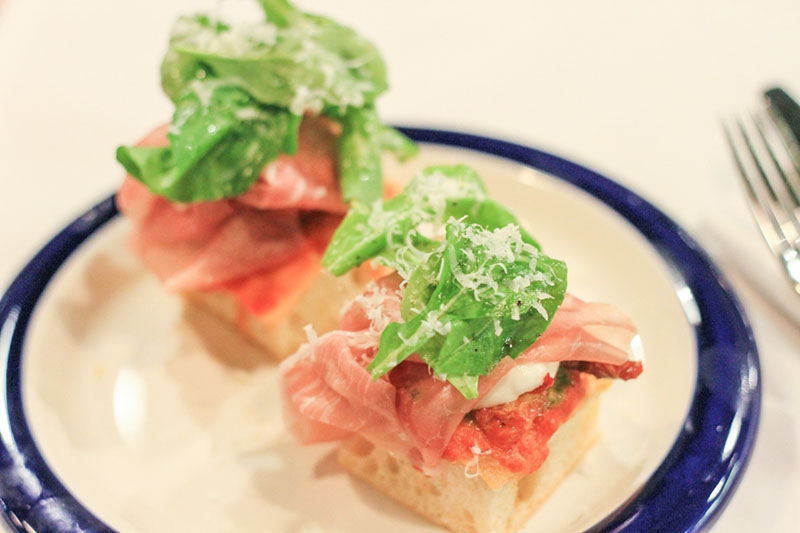 Indeed, the Broiled Rock Lobster (390 baht), with the same rock lobsters, rests on a bed of ribboned celery and basil – full of vinaigrette, tangy and seafood – reminds one of the Thai salad dish yum, albeit an Italian version.
Recruit the baby spinach salad (330 baht) with tangy artichokes and champignons to freshen up the meal, or three balls of Deep-fried Crab Polpettes (450 baht), generously stuffed with crab and corn and easy on the batter.
While one wants to order generously at Al Dente, its Thonglor prices – with portions not big enough to justify breaking the bank – are likely to stay an ambitious appetite.
A glass of Opere 27 Lambrusco, a sparkling red for 290 baht, is sweet and fizzy enough to add cheer to any platter of pasta.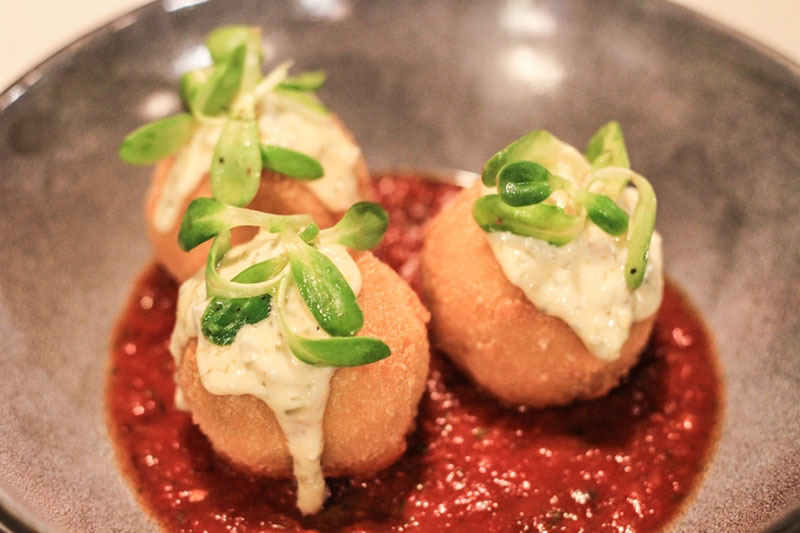 Anything with bread here is good, so those seeking a quick carb recharge should grab the eight pieces of Focaccia that come topped with parma ham (390 baht) or the tomatoes and rocket salad (310 baht). The mozzarella – like all cheeses and cold cuts – are imported from Italy, and many Bangkokians will finally learn that mozzarella is meant to be whipped into soft, creamy piles rather than cold, watery wedges.
To round off the belly, get a tiny cup of espresso (70 baht) to go with the tiramisu (250 baht), made with mascarpone cheese, marsala wine and espresso-soaked ladyfingers, a generous portion of delicious bittersweetness that Lorenzo swears is just how it comes in Venice.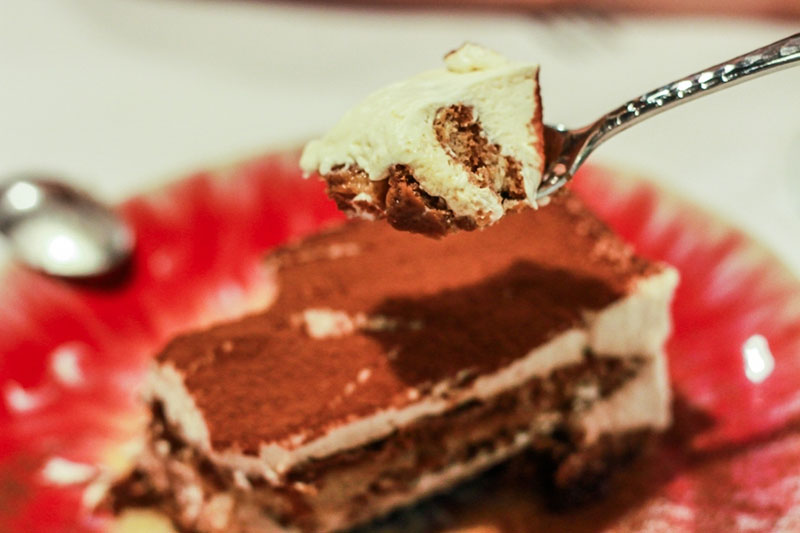 "Other tiramisus are like eating khao pad in England," he said.
Thais put off by the overwhelming creaminess of everything at most Italian restaurants will at this point realize they've made it through a whole meal without any. Now's the time to break that streak with the panna cotta, (200 baht), a wobbly wonder ringed with berries and splashed with olive oil.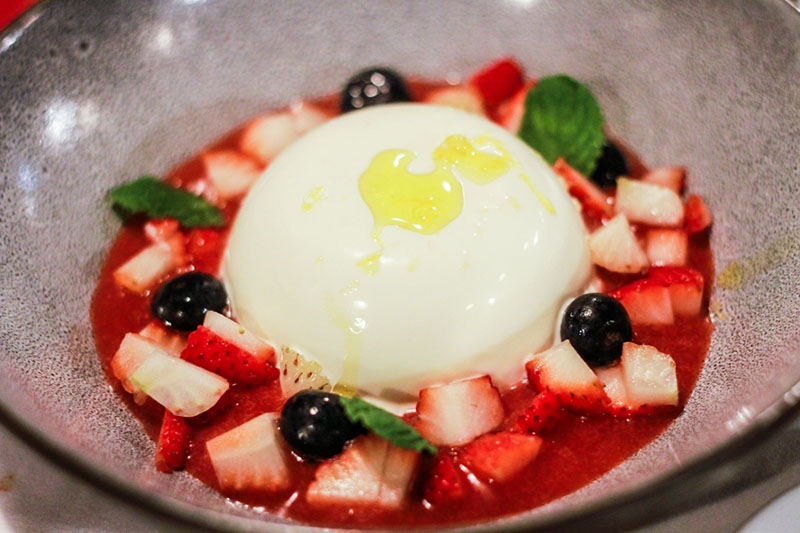 There are plenty of vegetarian options for every category of pasta and appetizer, from non-meat focaccias to potato gnocchi with a four-cheese fondue (300 baht).
Al Dente is located in The Commons, located on Soi Thonglor 17. It's open 5pm to 10:30pm Monday through Thursday, and noon to 10:30pm on weekends.
Photos by Chayanit Itthipongmaetee