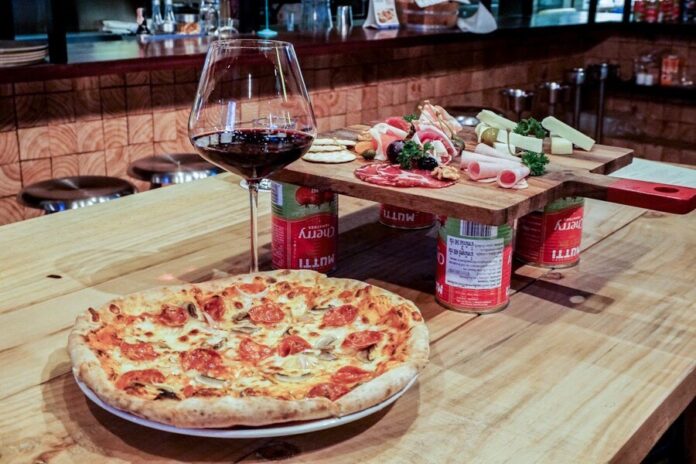 Do: Score some drinks and snacks at Carbar while taking in the late-year breeze at this casual, hip Italian joint in a Thonglor hotspot. Don't: Expect to be dazzled by flavor.
Rather than think of Carbar as a Thonglor Italian join with drinks, better treat it as a bar with Italian-style snacks and 17 percent tax and service charge.
It's located in 72 Courtyard, a two-story event that's already home to Japanese, Thai and Spanish restaurants. Italian seems the next logical step. Thus Carbar, which quietly launched in September on the ground floor, serving pizzas, pastas and charcuterie boards.
But to best enjoy what Carbar has to offer (named for its pairing of carbs and booze), forgo the aforementioned and head straight to the antipastos and drinks. Bangkok winter is coming, and the breezy, open-air courtyard enhanced by outdoor air conditioning really make for an unbeatable atmosphere.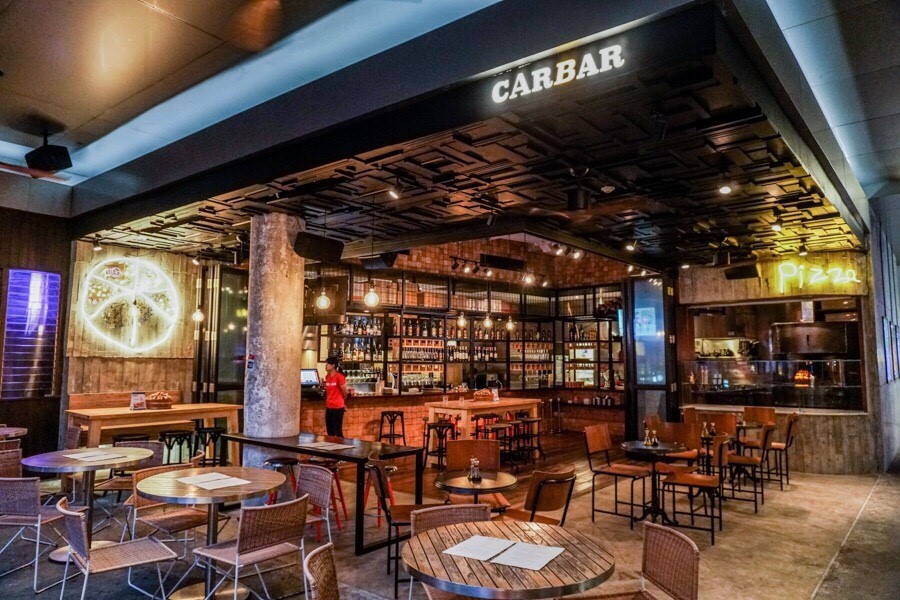 Let's start with the food.
Though the vegetarian arancini were delightful, crispy balls of tangy camembert, sundried tomatoes and rice cut with the sweetness of apricot jam dip (150 baht); the pastas served on a recent visit were costly disappointments. The spaghetti cacio e pepe (220 baht) tasted like sponge spammed with black pepper, and ordering the ravioli (290 baht) gives you four pieces stuffed with soft, but intensely salty short rib. Both were covered with parmigiano reggiano.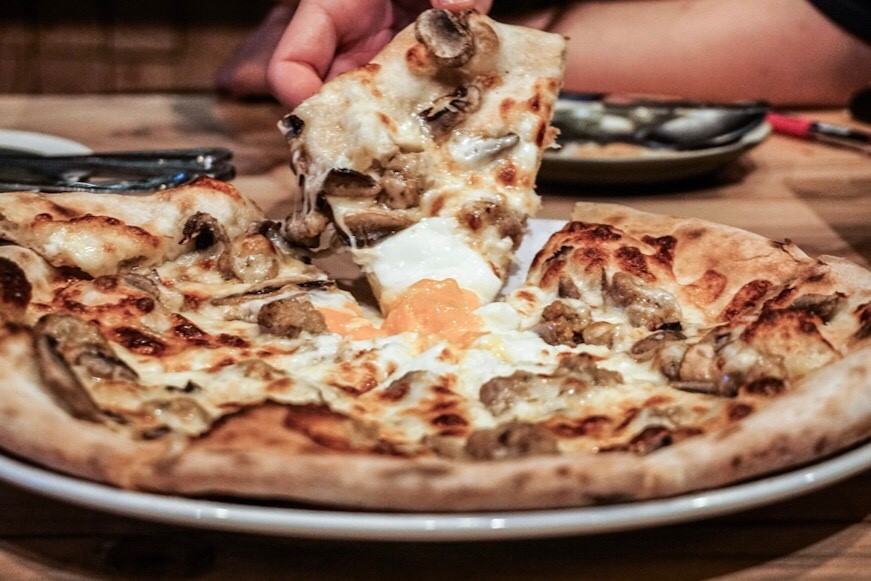 The wood pizzas (eight large pieces for 220 baht to 340 baht) are not so different from neighborhood thin-crust pizza joints that have wood ovens. When chewing on the salami picante pizza (340 baht), the tongue hunts for "picante" amid all the cheese and too-sparse purple onions. The white sauce Italian sausage pizza (290 baht) delivers juicy sausage, but is mercilessly creamy – that lian flavor other palates may welcome heartily.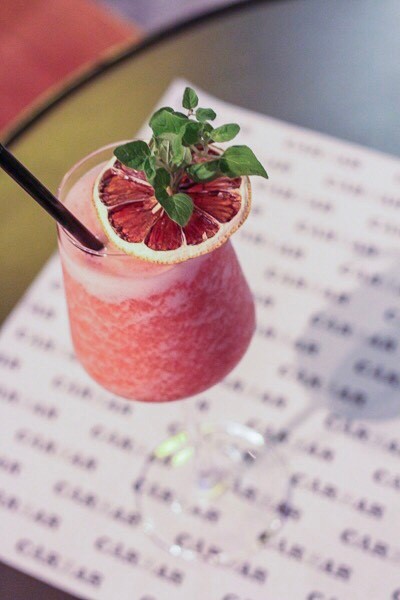 Asked if there was anything to cut through the grease, staff offered what was probably the most relieving part of the meal: alcohol. The strawberry frose (250 baht), a smoothie of Australian prosecco and strawberries, the negroni with grapefruit bitters (280 baht) and the Babich Marlborough Sauvignon Blanc (320 baht) were tasty, tangy and tropical.
The charcuterie board (550 baht for half, 850 baht for a full board) delivered high-quality, imported slices. A few walnuts and olives, one dried apricot and a single grape round out the board, aided by three generic water biscuits you can get a box at Tops for about 60 baht. Some questionable pairings here: pecorino romano and mortadella?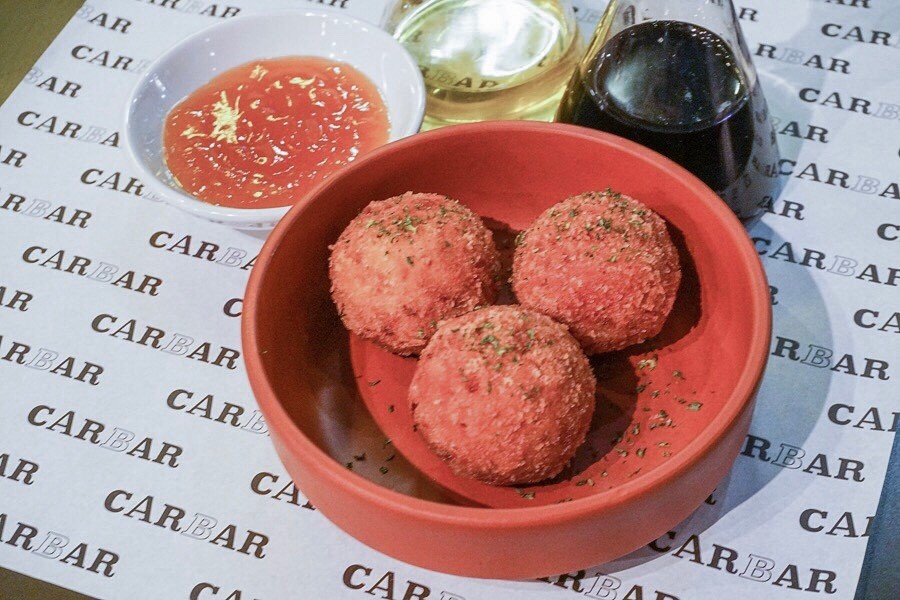 Dessert was a vanilla sundae topped with honey and sea salt – refreshing but super sweet (100 baht).
Hanging out at Carbar and enjoying the Courtyard 72 buzz can make for an enjoyable evening. But it doesn't quite rise to meet the expectations of today for a new Italian restaurant on Thonglor, not when places like Al Dente are only 100 meters away.
Carbar is located on the ground floor of 72 Courtyard on Soi Sukhumvit 55, a short ride or walk from BTS Thong Lo.
Photos by Chayanit Itthipongmaetee