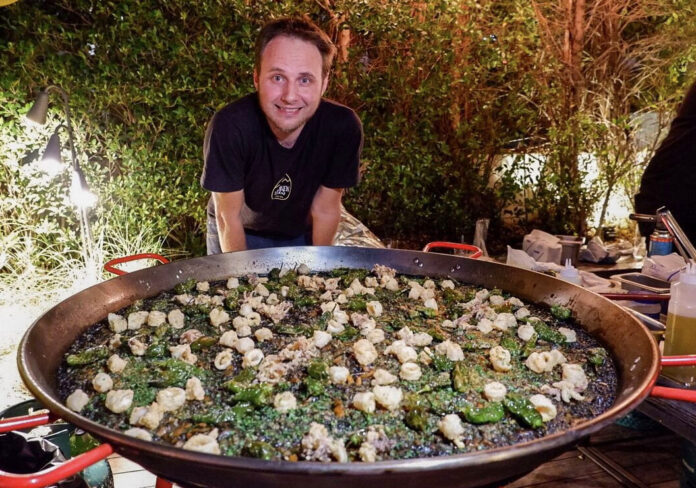 Most nights find Jacobo Astray sawing off slices of jamon iberico and pouring sangria at Ekkamai tapas joint Broken Eggs.
There, the Galician native, a former cook at what was Spain's most-decorated restaurant, has been tossing up share-friendly tapas for the past year in a surprisingly small kitchen with a tightly knit staff of four.
But despite his personal and professional history, Astray isn't catering solely to other Spaniards.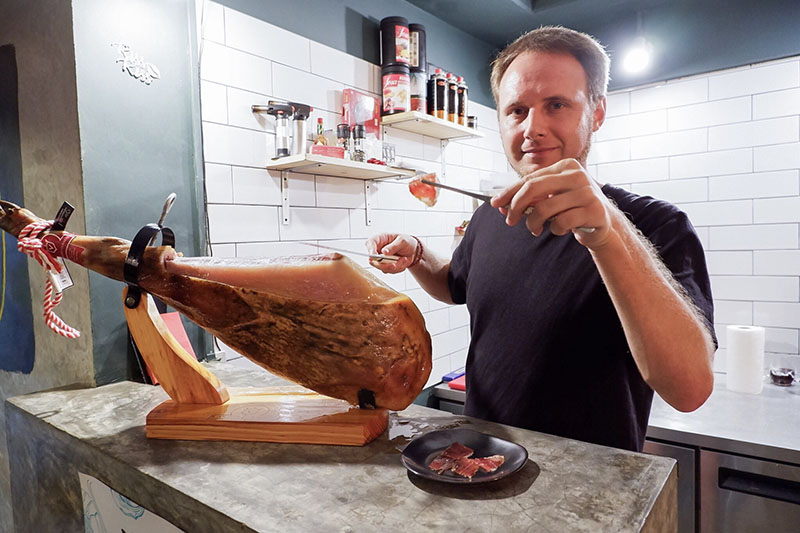 While most other immigrant-run joints are opened to attract those of a like kind, Astray's restaurant testifies to a professional calling to create innovative fusion dishes that invoke fine Iberian form while also satisfying Thai palates.
"I don't like the concept of having a starter and then a main course. When you come to Broken Eggs, you have to order and share everything with your friends, so actually tapas is a very Thai concept," the 36-year-old Galician said.
Broken Egg's Thai-inspired dishes include jumbo prawns a la plancha served with a Thai seafood sauce, a mini pita filled with yellow curry and crab and what he says is his own version of Jay Fai's famed crab omelettes.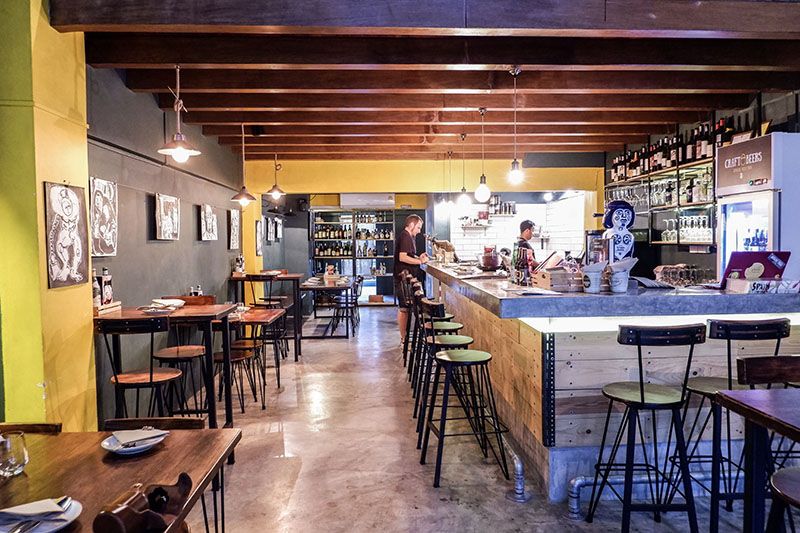 "I designed the menu for the local tastes. Thai people like spices, sour and sweet," Astray said. "Globalization gives you access to many recipes and products, which you can bring together to make good tapas."
His first brush with Thailand was seven years ago while on a one-month holiday. Astray took a Spanish chef job for a one-night event and it led to hospitality jobs and consulting work before he launched Broken Eggs as a tapas stall at W District, which reopened at Ekkamai late last year as a full-blown gastro bar.
Tapas is a very Thai concept
"I already knew Western food. But Thailand and Asia is a new world [with] new produce, and it got me excited," Astray said. "I think every chef would love to spend time in Thailand."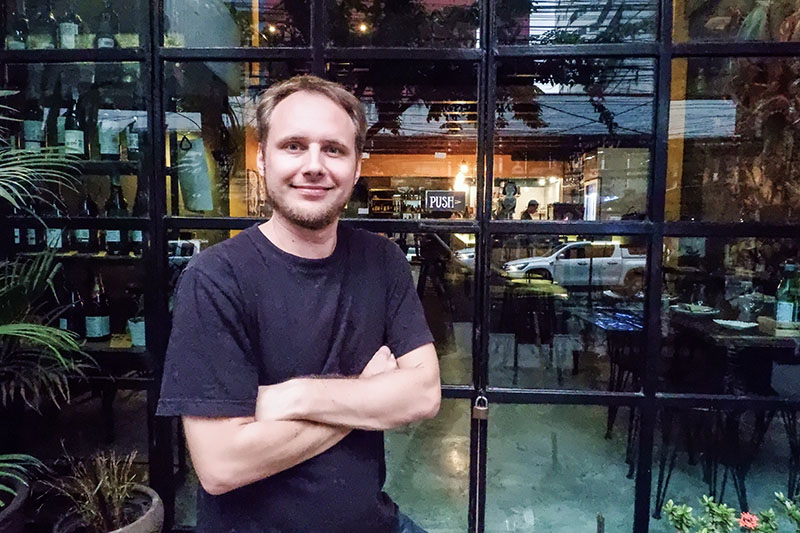 Astray explains the gastro bar as European staple combining the contemporary fine dining eating experience with a casual bar where "you don't have to be afraid you cannot make noise or laugh." Broken Eggs is such a place, with a varied menu of fusion modern tapas made by a professional hand but still very relatable to any brunch-goer, especially Thai customers.
ElBulli No More
Astray was a cook at ElBulli, a famed cliffside restaurant in Catalonia, Spain, that held three Michelin stars before it closed seven years ago. Under the leadership of brothers Ferran Adria and Albert Adria, ElBulli became known for pioneering haute cuisine.
"They are like normal people," Astray said of the brothers, "but with the knowledge and ambition."
From them he learned the techniques and skills needed to hang his own shingle. But at Broken Eggs, he's doing anything but making the kind of "spherified" olives that ElBulli was known for, in which natural foods' physical shapes through chemical processes, called molecular gastronomy. One of the most visible is making liquid foods into spheres.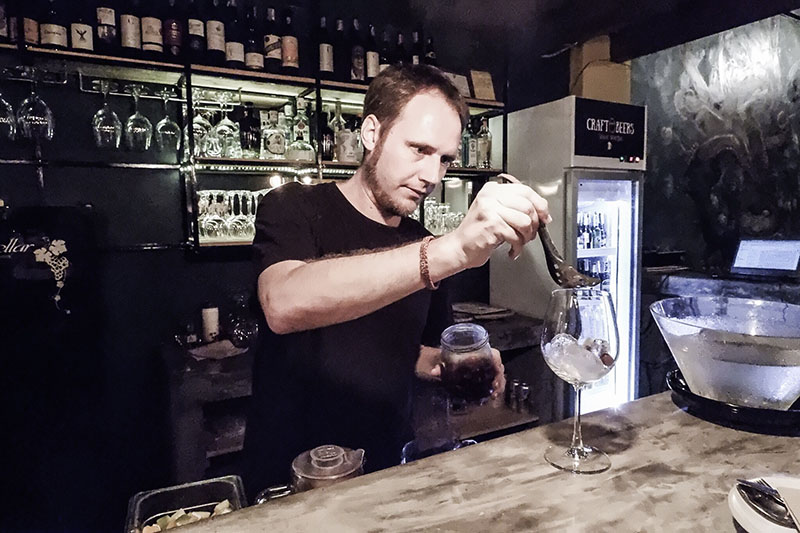 "There is no liquid nitrogen or spherification here. I cannot recreate dishes from ElBulli here," Astray said. "That was a huge kitchen with 50 chefs. It also had a completely separate concept. The only thing that's used is some techniques and preparations, like making foam or sous vide."
After seven years in Thailand, he's still adjusting to the sabai sabai culture that contrasts with the high-heat work environment back home.
"The culture here is very relaxing, very sabai sabai. But I can't just let it be, let it go. It was different in Europe, when I had a lot of job stress," he said.
The Fare
It's not surprising why the refreshing tuna tataki with guacamole, mango and ponzu sauce (260 baht) is popular with Thai customers. It's a great cold starter to lead into things like the fried squid and avocado taco (240 baht), crunchy from both the batter and red cabbage, or the gambas al ajillo (260 baht), a very Spanish hot plate with several shrimp bubbling in hot but slightly bland garlic.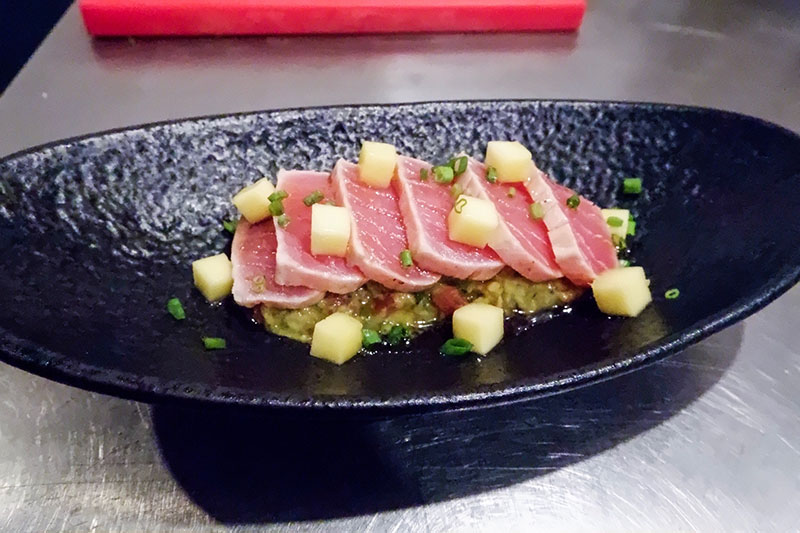 Don't miss the black squid ink rice, also known as arroz negro (320 baht). To Thai palates, it's a satisfyingly dark, fishy porridge, topped with fried calamari. One can't believe it doesn't have naam pla. At a recent foodie event, Astray made a black squid paella similar to the ink rice at Broken Eggs in a friendly battle against Quince's Charlie Jones. Astray's fishy flavors and calamari sprinkled liberally with roasted peppers won out over Jones' more traditional seafood version.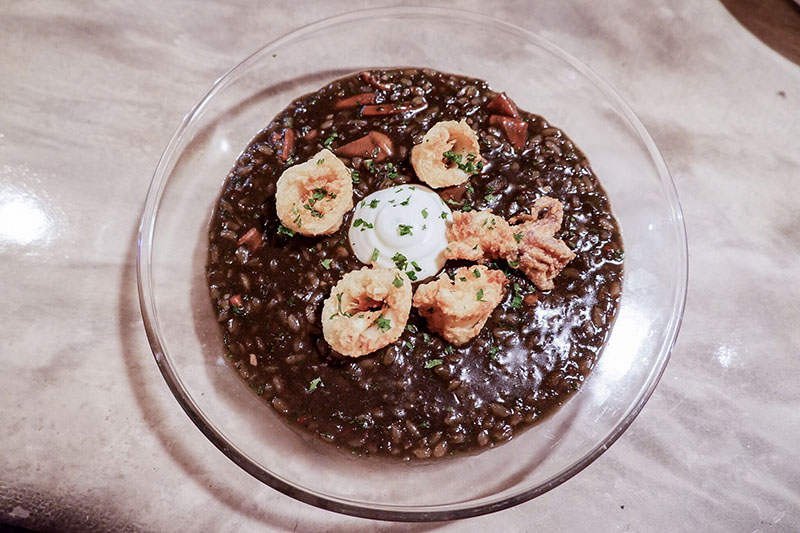 One of several vegetarian dishes available at Broken Eggs (there are enough for a meal, and many meat dishes can be asked for substitution) is the place of eggplant cubes with honey and miso (180 baht), a surprisingly filling, savory-sweet treat.
Available to drink are Galician as well as Thai craft beers ("I want to help support the Thai community, but unfortunately they cannot legally produce here."), a variety of gins and, of course, fruity sangria.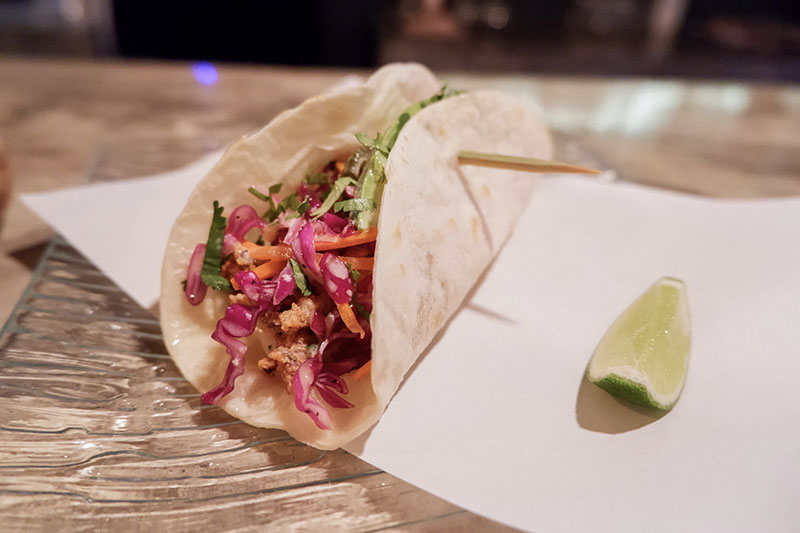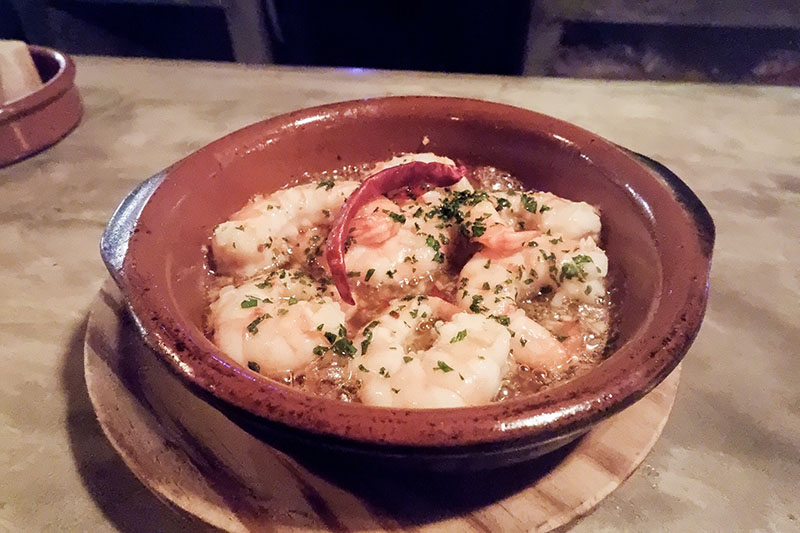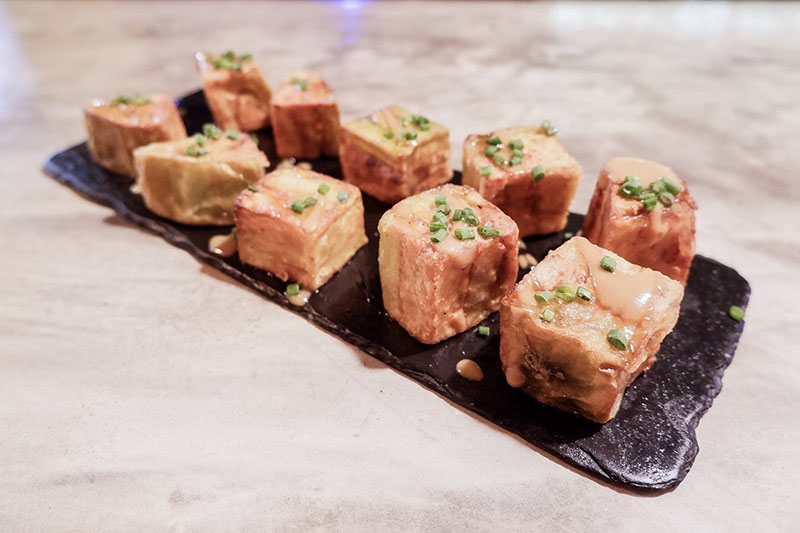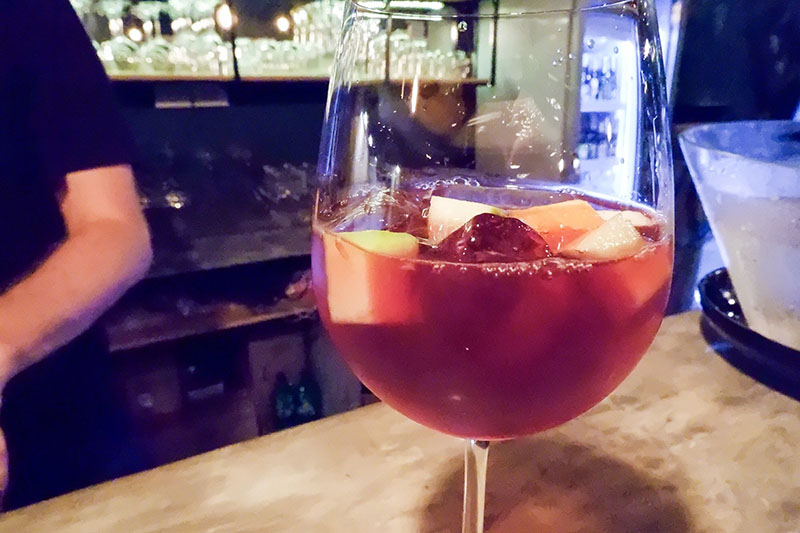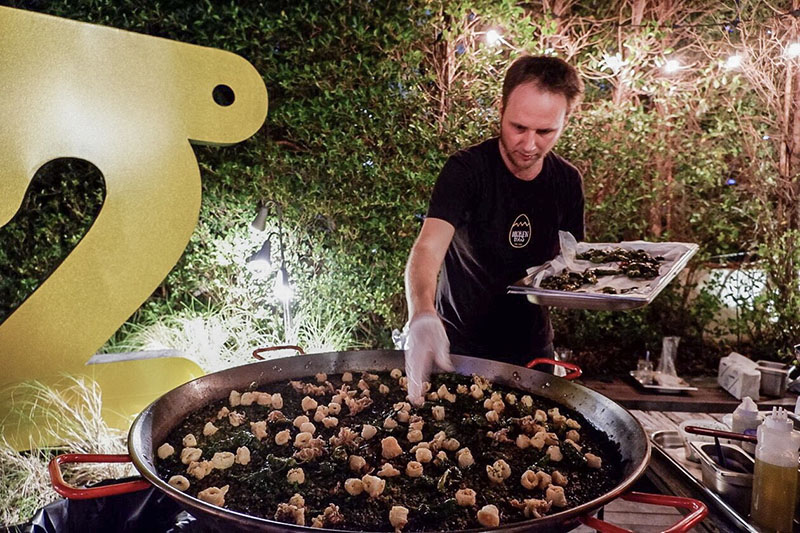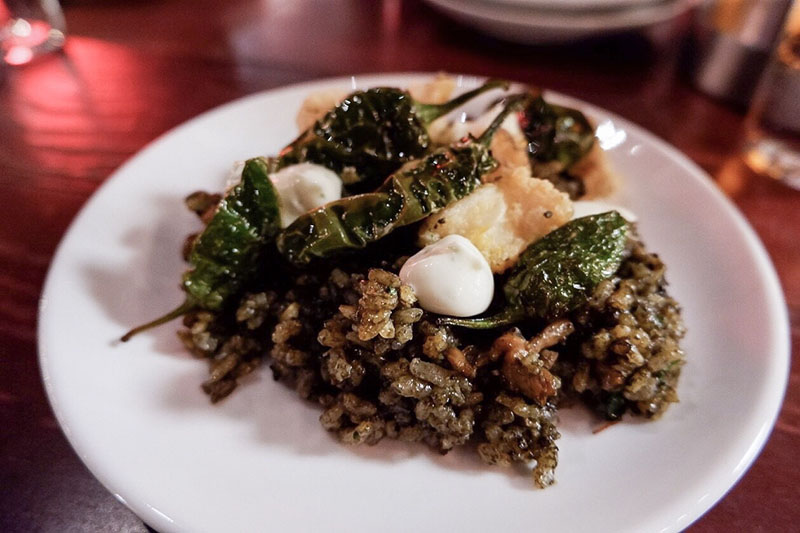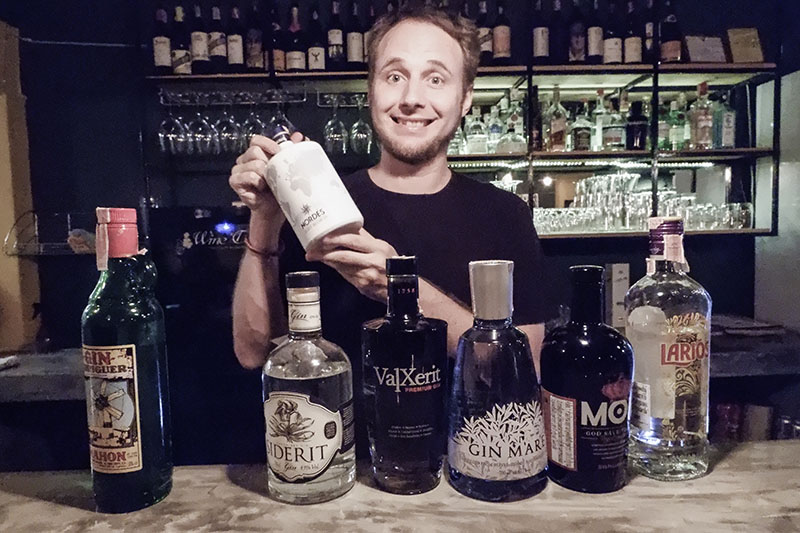 Broken Eggs is open Tuesdays through Saturdays from 5pm to 11pm, and from noon to 4pm on Sundays. The tapas bar is located a short motorbike ride from BTS Ekkamai.