Once regarded as the best of the best, upcountry musicians Kanmao Perdtanon and Sawai Kaewsombat had faded into obscurity. But due to the leadership of one man, Nattapon Siangsukon, they became cheered again in Bangkok and now play festival stages across Europe.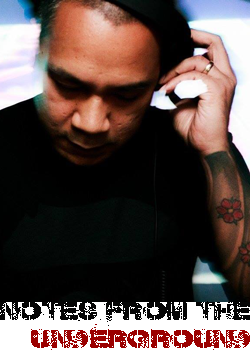 Nattapon, better known as DJ Maft Sai, is a Bangkok music geek making a big effort to preserve Thai music. In 2008, the edgy Thai sounds of luk thung and mor lam were virtually unheard of in Bangkok outside of a taxi. Then along came Nattapon, a self-confessed vinyl junkie with the balls to believe he could get Bangkok as excited as he was about this music.
Having spent hours looking through dusty vinyl in Chinaown record shops, Maft Sai was able to amass one of the world's rarest collections of mor lam and luk thung from the '60s and '70s.
Wanting to share this music with the world, he and his creative partner, Chris Menist formed their label Zudrangma in 2008. Later that year they also saw the birth of their label's first release, titled Thai Funk Vol 1. The release was a critically acclaimed compilation album of raw funky rhythms and tongue in cheek covers songs, worlds apart from the more traditional luk thung and mor lam that was produced during that era.
Maft Sai's project The Paradise Bangkok Molam International Band – a band he's part of, have just finished their European tour. Headlining clubs and festivals throughout the continent. Their first release, "21st Century Molam," was praised by the likes of BBC radio DJ Giles Peterson and even name-dropped by Mick Jagger. Not bad for a guy who started collecting records as a hobby. Their second album, due for release in October, will take a more experimental approach and incorporate a more electronic feel.
I met up with the DJ at his Sukhumvit Road venue Studio Lam, a dance venue he built for the underground music crowd a few steps from his record shop. Inside, jars of yadong sit behind the bar, vintage mor lam records adorn the walls and a custom-built sound system tuned especially to play vinyl is in place. Studio Lam recreates an environment our parents would have hung out at in back in the day,  except now, the space is filled with Thonglor hipsters, expats and art students.
It is here that the DJ gave me the low down on how he discovered the music. (Discover more music at the end.)
Mongkorn Timkul: You have quite a profound knowledge of Thai music. Did you grow up listening to this music?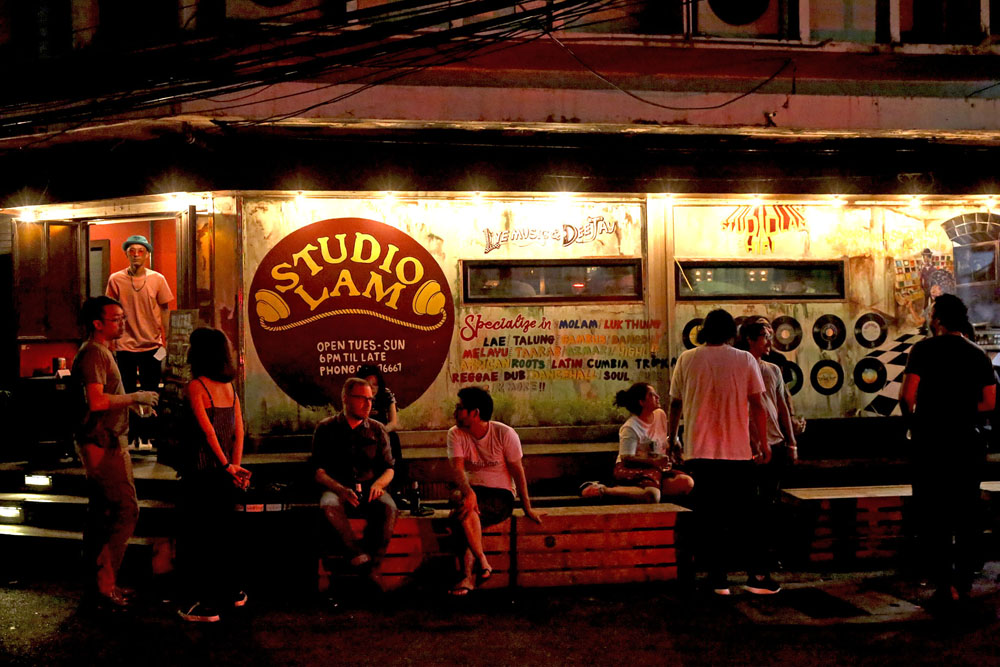 Maft Sai: I didn't know anything about Thai music when I moved back to Bangkok. I wanted to buy records but the only shops that interested me were the second hand record shops. I chose records sometimes for their covers. Listening to the records reminded me of African funk music, so I thought it would be cool to mix these in my set.
MT: So I guess you got into this by accident then?
MS: The more I collected the more I realized how big mor lam and luk thung were. There were many genres of luk thung and mor lam. Some of it was very funky, some of it was experimental and some had disco influences. Each city had its own style of the music. It was discovering this that made me so interested. Back then second hand vinyl was really cheap. So I bought as much of it as I could and started to organize and catalogue each release.
MT: How did the funk and disco influences find their way to Thai music?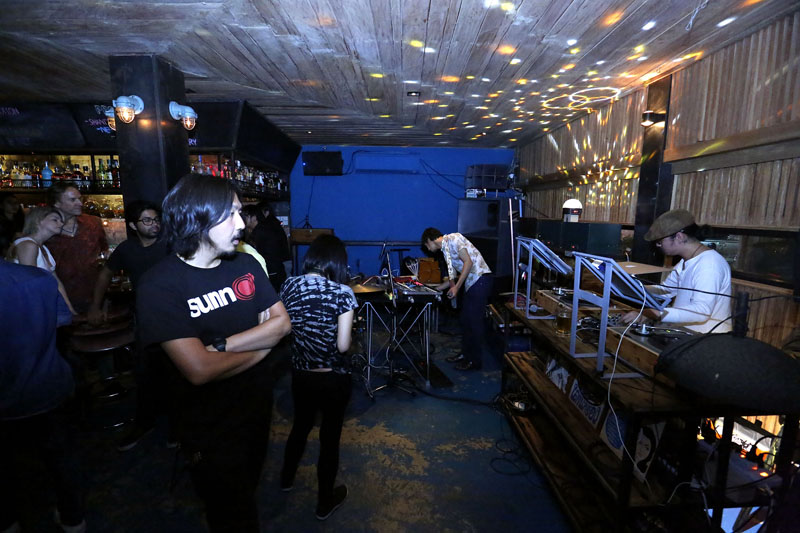 MS: In the Vietnamese war, American soldiers were based in Isaan. It was from this that luk thung and mor lam artists learned to play American-style music like funk and rock 'n roll. They took a lot of traditional elements and adapted it to Western pop music.
MT: Giles Peterson and even Mick Jagger give props to your music. What was the reception from locals when you first started?
MS: When we started the label we didn't get a good reception from people in Thailand. Shade of Retro was the only place in Bangkok that would stock our CDs. I had friends that worked in record labels in Japan and the UK. They said they liked my music and decided to help me sell it abroad. In a few months all the music was sold out.  A lot of Thai people found out about us whilst record shopping overseas after that they were more curious about our label.
MT: Do you feel as if it is your responsibility to preserve this music for a new generation?
MS: It's a bit of a selfish reason actually. The whole reason I do this is because I was always curious about this music. I always had many questions in my mind about the artists and the labels that made this music. When I did my research my questions were answered
MT: The music that is featured on your compilation albums sounds very different from modern luk thung and mor lam music. Why do you think today's music sounds so conservative?
MS: Well from collecting old records, I would find one in 10 would sound completely different from the usual luk thung sounds. So most of my time was spent finding the tracks that stood out the most. There were a few artists from back in the day that would take risks with their craft, obviously they didn't do as well as the more commercial luk thung and mor lam artists.
MT: Your band toured and played at major festivals across Europe. It's something every aspiring DJ or musician dreams of.  What was it like playing at some of these venues?
MS: I think since the first time we went years ago the reception keeps getting better and better. This year's tour was a lot of fun and the crowds really got into our music. I'd have to say my favourite places were Poland and Germany. I think the crowd at Glastonbury was awesome as well.
MT: What other projects have you got in the works?
MS: I'm releasing another album with my band Paradise Bangkok Molam International Band. We're getting UK dub producer Nick Manasseh on board for this project. The album's gonna be more experimental than the first and will have more electronic influences. As with rereleasing the classic stuff, that's going to be up to the licensing of the music.
One of Maft Sai's faves: