Bringing back that '80s nostalgia, legendary French DJ and producer Thibaut Berland aka Breakbot touches down Tuesday in Bangkok for the first stop on his Asian tour.
Fresh off the success of his the release of his second album "Still Waters," the producer known for his '80s-inspired grooves will perform with his full band at GMM Live House in CentralWorld. The event will have an '80s prom theme, so those of you that didn't grow up in that decade like I did should Google "Ferris Bueller's Day Off" or "The Breakfast Club" to get a feel for the music and fashion of that era.
Admittedly, I was a nerdy kid with big glasses and spiky hair back then. I yearned to go out with my older brother, who was allowed to hang out with his friends chatting up girls in nightclubs. As time wore on, I swapped my glasses for contacts, grew long hair and got involved in electronic music. I would like to think my sense of fashion improved.
This is where we get back to Breakbot the Frenchman by way of 2008 and designer Tavisrut Burapat, who then with his creative partner Sarila Chatrakulchai started their own brand of streetwear called SuperrZaaap.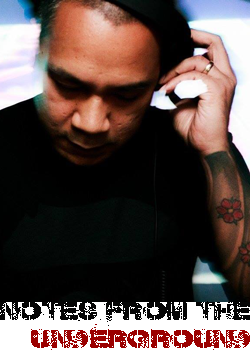 Tavisrut saw SuperrZaaap grow to two shops in CentralWorld and a flagship store in Siam Square, but it was the events they started hosting that really put the brand on the map, like the Smirnoff x SuperrZaaap Science Fiction warehouse party created in 2009. The rave saw a whopping 4,000 neon-clad ravers in attendance.
As a wiser man once said, shit happens for a reason. On May 19, 2010, Tavisrut's two stores in CentralWorld were torched when the military crackdown on street protests culminated in some people looting and burning down part of the mall. He lost everything.
Tavisrut rethought his approach and got back to work. Now at 32, he's running a brand communications company called Wav Collective, and doing stuff like bringing Breakbot to Bangkok.
Tavisrut was kind enough to take time out of his schedule to talk about SuperrZaaap, his philosophy about what he does and how losing his business to arsonists changed his work philosophy.
Mongkorn Timkul: You're definitely not scared to take risks but this Breakbot gig is huge af. The whole band will be performing here. Looks expensive, did you get help from sponsors?
Tavisrut Burapat: (Nervous laughter) I've got a lot riding on this gig, as I've put up the money for it myself. I haven't had much luck getting outside funding for this project, so I've got to handle this on my own.  I guess it's going to make or break, but the cool thing about is I met up with Thibaut in France last year and he promised me that Bangkok would his first stop in his Asian tour.  So I'm really excited about this.
MT: How is your approach to organizing events different from other collectives?
TB: Well for example, for our Science Fiction gig with Smirnoff we wanted to create our own world.  So I created it through a short science fiction story where the characters were people on my team like the DJs and VJs.  As for merchandising, I think it's nice for partygoers to have something unique to remind them of the gig and the good time they had.
MT: You started all this with a brand. What came first for SuperrZaaap, making clothes or events?
TB: We set out wanting to design clothes that would suit the music that we were into at that time, but the brand grew into something much bigger when we decided the best way to promote our brand was through organizing our own raves.
MT: After your shops at CentralWorld burned down, how was your life changed?
TB: When I was 24 I started the business with only 250,000 baht. It was a gamble but to me it was all or nothing. When our shops burnt down during the riots, I lost everything. I thought the better way was to focus my energy on event organizing instead.  Trying to build a strong scene is more difficult. I went to see your gigs years ago, and it really inspired me to do what I do. Making something that has substance and quality is more important than thinking of just making money. I hope can inspire others to follow.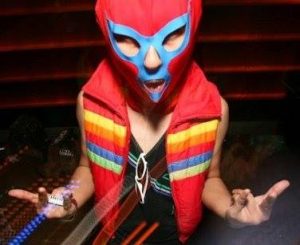 MT: Do you consider yourself to be an entrepreneur?
TB: I don't really think of myself as a businessman or entrepreneur, because not all of my projects … have made money. But no matter what, I kept going after whatever the outcome. So I'd like to consider myself an artist above all else.
---
Indie boys and girls will be out in full force Aug. 9 when Breakbot and his band make their Bangkok debut. Tickets are 2,500 baht at the door, oh, and don't forget to dew up your neon gloss and hair in proper '80s fashion for this special event.
In the words of Ferris Bueller, "Life moves pretty fast. If you don't stop and look around once in awhile, you could miss it."
Until next time, Dub be good to you.