We're mid-monsoon season and that means lots and lots of rain. It makes traffic move at a snail's pace and puts a real damper on beer gardens and patio barbecues.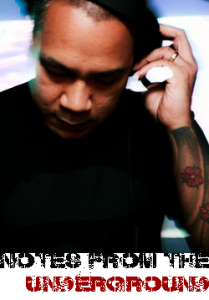 Those who like the nightlife may opt to stay instead of walking in ankle-deep street/sewer sludge to get to the club.
Unless you're bored backpackers seeking a thrilling brush with hepatitis water on Khaosan as recently documented by Dickyman96.
Although holding events this time of the year can be a pain in the because of low attendance, a few promoters defy Mother Nature and keep it going rain or shine.
So this week I'm Kevin Costner to guide you through Bangkok's Waterworld in search of salvation through a bangin' club night or two.
Here are my picks for this weekend.
Friday: DJ Craze at Live RCA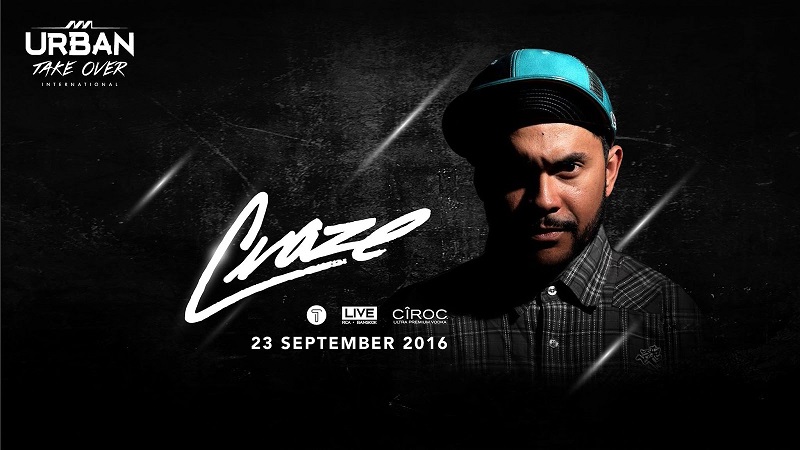 Decorated turntablist veteran DJ Craze made his mark on the scene at the turn of the millennium as one of the first to apply turntablist techniques to Drum 'n Bass music. The Nicaraguan-American's amazeballs technical performances saw him a three-time champion at DMC (the Olympics of DJing) and once a tour DJ for Kim K bootymaster Kanye West. That stuff ain't small potatoes, especially when after two decades Craze still reigns supreme.  
Craze takes over Friday at Live RCA at event by newcomers Urban Take Over. The support line includes two-time Thai Red Bull Thre3style camp DJ Bomba Selecta. Cheapskates should come early for free bar 9pm to 10pm. Tickets are 650 baht at the door.
Friday: Giant Swing at Whiteline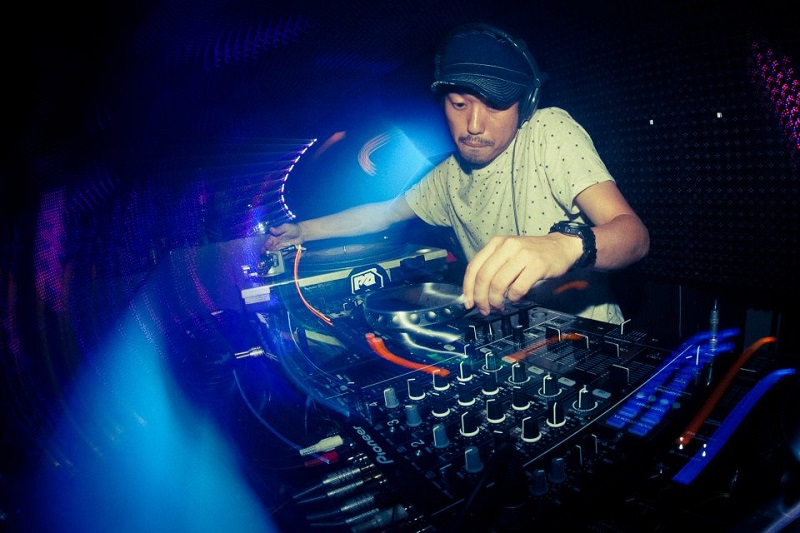 While not THAT giant swing in Chinatown or even a swingers party, find some rare house and techno beats, albeit on a Balearic trip, Friday night at Whiteline. Giant Swing has garnered a big following with trendy young Japanese expats in its six years. Its organizers, DJs Masa and NK Chan, have a reputation for their deep knowledge of dance music and serious vinyl collections. If you head to Whiteline to check it out, leave all expectations for club anthems at the door and expect to be immersed in rhythms you've never heard.
The party starts at everybody's favorite late-night joint at 10pm. Entry is 150 baht. Do keep in mind party doesn't get going until late into the night.
Friday: Motiva 29.0 featuring Lily (Ex-Ultrademon) – Jam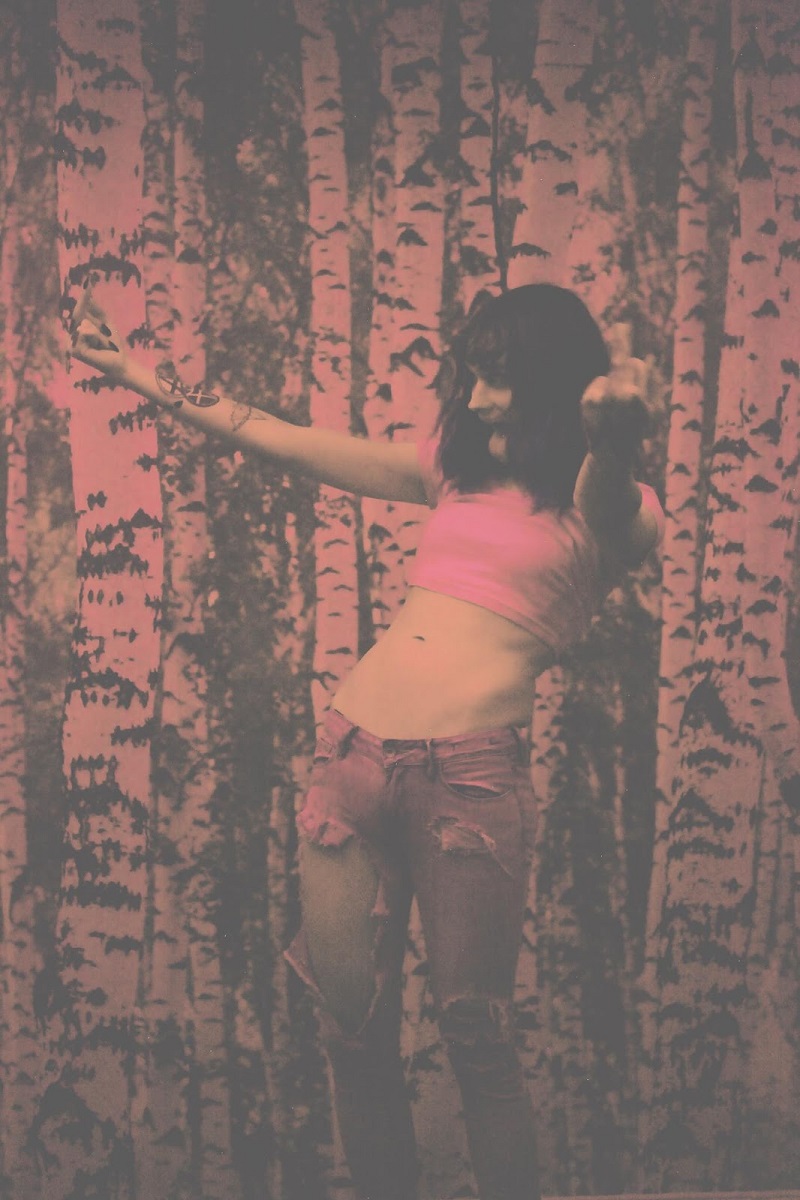 In my first column, I promised all things weird and wonderful, which perfectly fits this next event. The crew over at Jam is set to host Lily, an artist once known as Ultra Demon and a pioneer of Sea Punk. What is Sea Punk? Sea Punk is a mashup of '90s house, RnB and Drum 'n Bass. Lily said sayonara to that scene and has re-emerged with a new style and album. Think Autechre or Aphex Twin but with sparkles and lip gloss. It's the kind of vibe you get from listening to her latest album "Psychic Jealousy." Lily will share the stage at Jam with three Thai experimental acts: MILF, Beam Wong and HSH.
Tickets are 200 baht at the door. The bleeps and beats go 8pm to midnight.  
Friday: Dubway Sessions x Quay Records present DJ Vortex – Studio Lam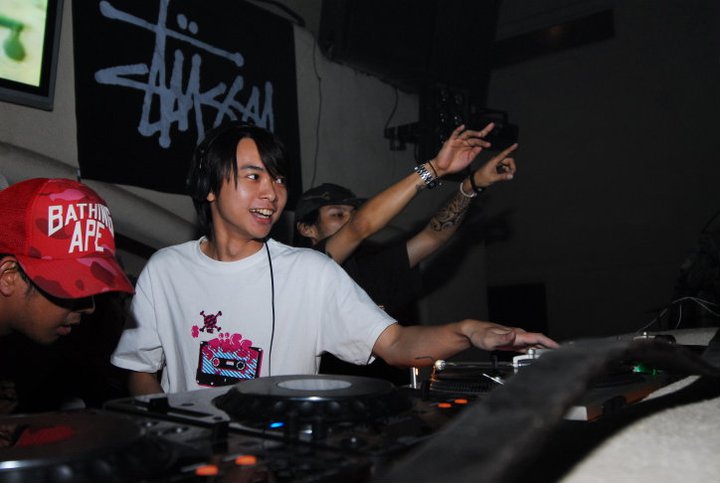 Last thing for Friday could be the best, or it could be shameless self-promotion. Last week I made the case for the return of DJ Vortex to his old stomping grounds where he helped build Drum 'n Bass into a thing. I'm honored to have Vortex on the decks in Bangkok again, and I do hope everyone can come and enjoy the vibe with us at Studio Lam.
The full lineup will be DJ Vortex, Dragon (yours truly), King Kong, Pichy and MC Sinnamon. Door is 200 baht and opens at 9pm.
So there it is. A few places to check out in this rainy weather.
Stay safe and dry, and until next time, Dub be good to you.