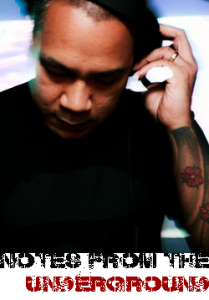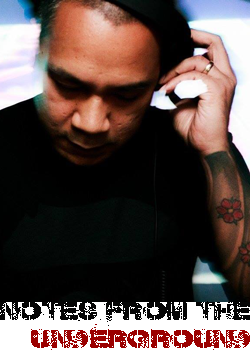 "Detroit is such a desolate city that you almost have to dream of the future to escape the reality of your surroundings," DJ Juan Atkins once said of the techno scene which emerged there amid the desolation of hard times which struck the Motor City.
While house raged in New York and Chicago, Atkins and the likes of Derrick May came up with their own spin, fusing the funk of George Clinton with future-bot sounds of Kraftwerk.
Championing these dark edgy sounds in the kingdom is Thai techno producer Rutha "Mai" Rungsang, aka Nolens.Volens.
Since the mid-1990s, the producer's main claim to fame is remixing tracks from prominent Thai artists such as DJ Suharit, Modern Dog and Groove Riders.
His work has appeared on many compilations, the most recent being "The Future Sound of Bangkok" on Yaak Records and most notably his track "Por Sea T" featured in The Matrix Revisited documentary.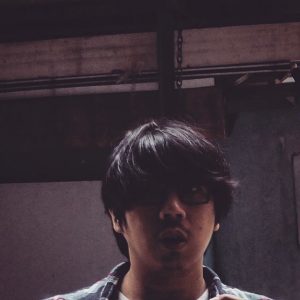 His fascination with techno started in the late '80s. Introducing him to the genre was an an early dance music show on Bangkok's FM88, Smile FM.
"I heard tracks from artists like Rhythim Is Rhythim, Inner City, Lil' Louis; on a local dance radio program called '88 BPM' by DJ Pop and DJ Pom Alisara, and I became passionate and obsessed with techno's rhythms and sounds," said the self-professed die-hard fan of Detroit Techno, namely "banging techno … of the 90s-techno era, ghettotech, and hard, edgy, experimental, industrial sounds."
Those cities' music must have rubbed off on him, because while studying commerce in 2000 at the University of Illinois he started to take a career in music more seriously.
"The idea started when I heard music by the likes of Mr. Z, Kidnappers, Crub, and a few other Thai electronic music-related artists in the early '90s," he said. "Back then I always told myself I wanted to do something like they did, and all I could do was to beatbox on top of my favorite tracks."
He said it was just a pipe dream until a college friend, Tang, encouraged him to make music and they formed Nolens.Volens together in 1995. (Not to be confused with Nolens Volens, an act out of Brooklyn.)
"We were not musically trained except for some few tips from our mentors like Zomkiat (Zmix) and his musical partner Raywat; other than that we learned from scratch and from watching electronic music artists live shows," he said.
The producer's latest project is an event called _Cosm that aims to bring the best in dark and banging techno, or music for a post-apocalyptic world. The event already hosted techno royalty with DJ Ben Sims and Kirk Degorgio.
To hear the music of the end of the world, check out the crew tonight at Studio Lam and hear UK Techno legend Ben Long, one half of UK Techno duo Space DJz.
Doors open at 10pm, entry is 350 baht.