Electronic music in Thailand is, like everywhere, a male-dominated industry. When it comes to mixing or making beats it's usually us guys at the helm.
Anyhoo, I grew up in a family where most of the women were artists and it was this upbringing that inspired to me to do what I do. Not to sound too SJW, but the experience opened my eyes to the discrimination that women face every day, especially in the music and entertainment industry.
Unfortunately with the commercialization of DJ and rave culture have come image DJs: brawny, fist-pumping dudebros and scantily clad women in the booth. I don't care what they do, but it doesn't help anyone trying to be taken seriously.
There are a few Thai women DJs who have represented us at the international level such as Nakadia and Mendy Indigo. At the opposite end of the spectrum, in our Drum 'n Bass scene, DJ Pichy reigns supreme.
"There aren't that many of us, but what I really think is cool is that for the ones that are here, they all have their own unique style of playing music," said Pichy, a DJ and event organizer who helped nurture the scene from its start.
Here are a few of the best and most badass women to take it to crowds in Bangkok and beyond.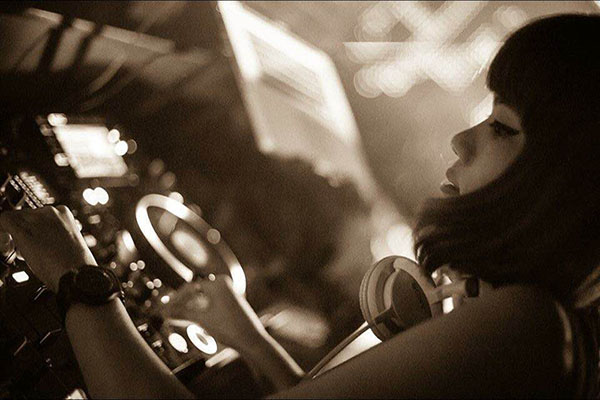 "I started out seven years ago, and I was fortunate enough to be given the chance to play for a crowd," explains Pazinee Sri-Aram, aka DJ Rabbit Disco. "Now more women are interested in this art. It's best to be yourself and get into this business because you love it."
Originally a graduate of culinary studies from Suan Dusit University, in 2009 the DJ who always had a passion for music decided to take a different path. Choosing a life of rocking crowds from behind the decks, her career so far has taken her to cities all over the kingdom and landed her residences at Bangkok's ultra chic Distill Skybar and Mellow in Thonglor. The DJ's warm attitude has given her a positive outlook toward the scene.
She says with all the competition, DJs must be serious.
"If you really want to walk on this career path, you must be passionate about your craft. Respect yourself and be considerate," she said."It's important to be punctual, patient and flexible. Be yourself and don't let ego get in the way."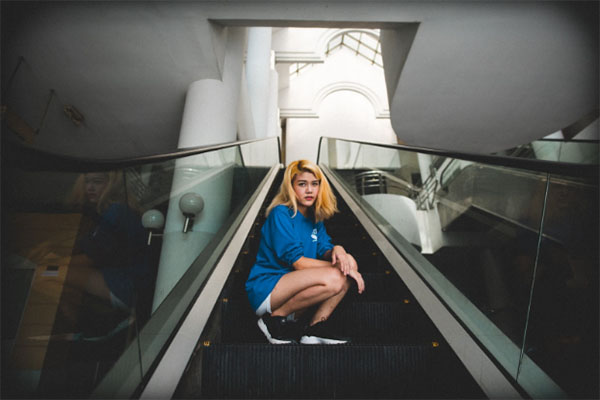 Red Bull's Thre3style competition is where the world's best DJs get 15 minutes to showcase their mixing, scratching and beat-juggling skills. The level of artistry required to perform is in no way trivial to pull off, and Pakawan Ngamlamiad, or DJ Paka, was the only one of two female competitors this year.
"The experience was very exciting and stressful at the same time, because the competitors are required to use their equipment to the fullest and be able to combine tone and word play when transitioning from track to track," she said.
She recommends newbie DJs learn how to scratch.
"I think it's important for all DJs to learn the basics first," she said. "Even if you're not into scratching, it will add an extra dimension to your style."
Paka's unique style of progressive house, electro and chill trap has garnered her the attention of many promoters throughout the city and residencies at DNA Club and Zion Night Club in Thonglor.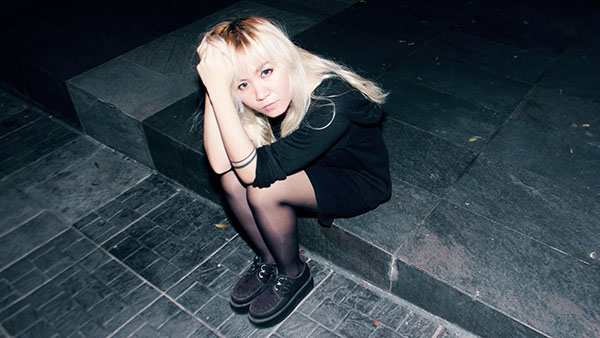 Rissara Ongkositporn or NT66, has risen through the ranks since the EDM craze ignited her passion and got her on the decks over a year ago, starting off by honing her mixing skills on a controller. Eventually her mixing skills and song selection caught the attention of scene veterans Pichy and Bunny Man from Zoo Studio, who invited her to play at their monthly event Code Naa at Light room. The next session takes place Dec. 17 at Dark Bar, where the 26-year-old NT66 is set to get back on the decks.
Though many DJs take years of practice, apprenticeship and networking to get a slot in a club night, NT66 credits part of her fast track to success in recording mixes. This, she highly recommends to any DJ starting out in the business.
"I think it's important to know what kind of music you are passionate about, then it's really up to you to practice and record your mixes, the last stage is to promote your own mixes on social media," Rissara said.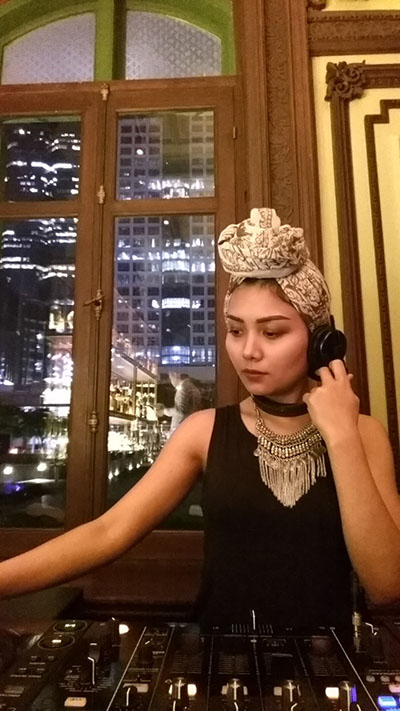 Nongnud Praphai aka DJ Bplar is the resident DJ at W Hotel's ultra trendy Woobar. Specialising in deep house and afro house, the 29-year-old can be seen there every Wednesday. Although she is making her mark in the club circuit she is most notably known as the co-founder of Goja Gallery, an art gallery she established in 2014 with business partner DJ Toru from Japan. Their venue is famed for hosting exhibitions from some of Asia's most renowned artists.
"I've always loved street art and wanted to have a place where artists and people could meet and hang out," she said. "We originally wanted to showcase street art, but since we've opened, the venue has showcased works from too many other styles of artists," the DJ explained.
Working as an in-demand DJ and as creative director for Goja is no easy feat, but she has a passion for it and gives advice to women who wish to follow in her footsteps.
"If you really love this scene and want to get into this business try not to rush things or take any shortcuts," Nongnud said. "You need to be able to enjoy the hurdles as well as the successes."