Top: Original video The J.M. Smucker Co.
Perhaps it's the cooler weather getting people out more but with December begun and NYE coming, expect Bangkok's nightlife to get into gear. This weekend alone offers a feast for hungry dancing feet: Drum 'n Bass, dub, house and even some Muay Thai fighter DJs are just a few offerings.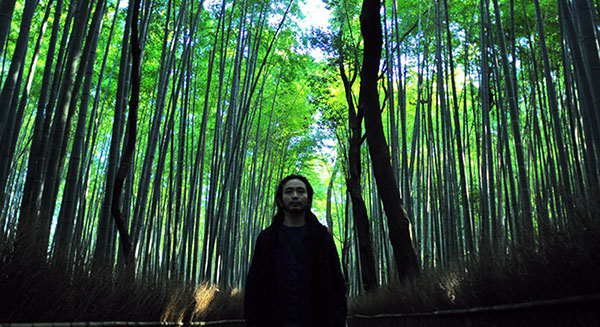 Dub reggae nights in Bangkok are as rare as Naga sightings in the Mekong but this Friday get ready for Revibe a Dub featuring Kuranaka aka 1945 from Japan. He'll be joined by Prince Fatty (UK) and our own Gapi Dub Kitchen. All three are legends in their own right. Kuranaka aka 1945 – besides his strange stage – has pioneered Dub Reggae in Japan and has a career spanning over two decades. Prince Fatty's track "Nina's dance" was produced for Stussy's 25 year anniversary campaign and received heavy air play from BBC Radio 1. Last but not least, Gapi Dub Kitchen is a side project of Gap T. Bone, frontman for legendary reggae ensemble T Bone.
Tickets are 350 baht at the door. Studio Lam is located in Soi Sukhumvit 51.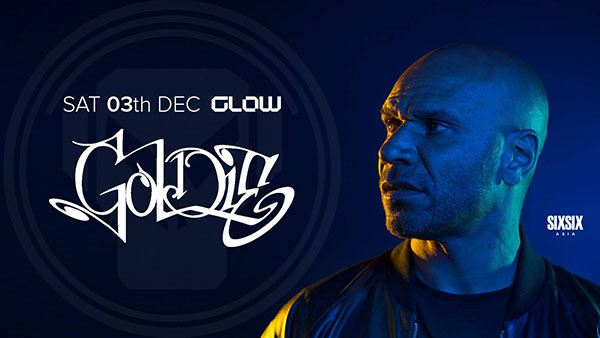 The UK's most decorated B-boy Goldie arrives in Bangkok to play his first ever set since receiving his MBE (Member of the Most Excellent Order of the British Empire) As some may know his label Metalheadz has a back catalog with enough hit tunes to fill a bank vault, and he's been a dominant  force in the world of Drum 'n Bass music since the '90s. Goldie's set to take the crowd into the future Saturday at Glow, but make sure you get there early to get a spot on the dance floor before it gets packed.
Tickets are 600 baht at the door. Glow is located on Soi Sukhumvit 23.
Get a Room with Adesse at Whiteline – Saturday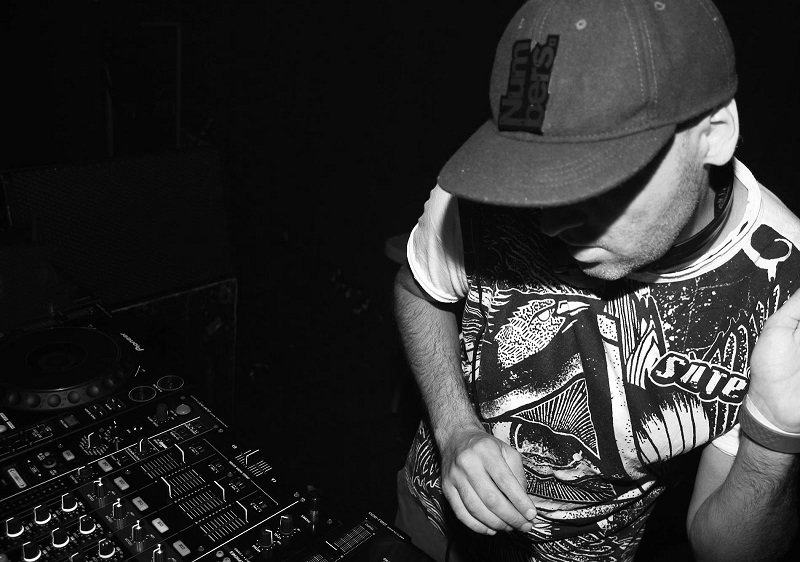 "I do find being a DJ/producer a strange thing – it's the only art form I know where it's the norm to produce original work while at the same time being an expert on everybody else.  It's bizarre!" said UK House music producer Kevin Gorman aka Adesse Versions, who arrives to play his special blend of cut-n-past beats Saturday at Get a Room. The event hosted by Kiwi expat DJ and organizer Jaydubb will also feature yours truly on the decks. The event will take place in Silom's Whiteline.
Tickets are 250 baht at the door.
Rumble in the Club 2 at Live RCA – Saturday

If there is anything us DJs love, it's arguing about music. Mix this with alcohol and in some extreme cases folks come to blows. That's the inspiration for organizers at Rumble in the Club, who realized they could tap into the potential of this to create a unique event with six of Bangkok's best DJs battling it out Muay Thai style. Their first event in February was a success and the follow-up is set for Saturday.
The concept is simple: Give noob DJs five weeks of training then loose them into the ring to battle it out in three two-minute rounds. DJs on the fight card are Rory Roketto vs. Tekayu Harrington, Dan Buri vs. Matteo Lanna and Alex Fischer vs. Coran Maloney.
Tickets are 650 baht and sold at the door. VIP access is available for 1,000 baht. Live RCA is near the end of Royal City Avenue's southward sweep.
Enjoy the weekend. Until next time, Dub be good to you.