We say goodbye to 2016 and with it many of the world's most influential artists and musicians. For us Thais it was a year many were overcome with grief due to the passing of our beloved King Bhumibol. DJs, promoters and club owners stopped all activities out of respect for His Majesty.
As Dhyan Ho, owner of underground venue Jam put it, "the recent tragic event in Thailand left some quiet time for reflection and contemplation," so in that spirit let's think back to what the year meant to those of us who love the music and the night.
MUSIC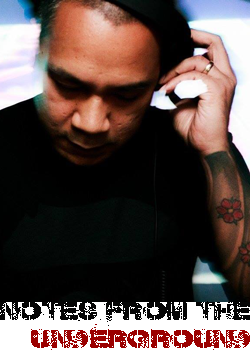 As mentioned, death was a looming theme of the year – David Bowie, Prince, Leonard Cohen, George Michael and actress Carrie Fisher just to name a few. If there was any artist that influenced and inspired me though had to be this next guy, so please let me start my first column of the year outta Thailand with a tribute to MC Phife Dawg, part of legendary hip-hop group A Tribe Called Quest, who died in March of diabetes-related complications.
Tribe's rappers Qtip, Phife Dawg and DJ Ali Shaheed became famous for their intelligent word play, laid-back flows and jazzy beats. After breaking up in '98 and eventually reforming, in 2015 they started recording a new album in secrecy. Unfortunately Phife would pass away before it was completed. But in November ATCQ fans were blessed with their magnum opus/parting gift "We Got it From Here…Thank You 4 Your Service," one of the few releases this year that I feel blessed to be able to enjoy listening to. In a world dominated by mumble rappers, A Tribe Called Quest still remains ahead of its time.
In Thailand, the release we were looking forward to was from Maft Sai's Paradise International Molam Band but as a sign of respect for King Bhumibol the launch was postponed to February. More details to follow on NFTU.  Fortunately on Dec. 9, 100 lucky fans were given a preview of the band's new material with a live performance at Studio Lam. Adding to the year's highlights, Maft Sai and his band mate Piyanart Jotikasthira were asked to produce a new anthem for the Thai Premier league. The track blends Thai country music and rock 'n roll.
FESTS
Back in 1999 I was a guest on a local radio show hosted by Norasate Mudkong, aka DJ Seed. One of the questions he asked was if I thought Thailand would one day have big dance music festivals like in Europe and the States. I said it would eventually happen. Looking back on things, I guess the festival scene has come into fruition, keeping in mind that festivals and outdoor raves were rare back then. In 2001 we had the Red Bull Dance Music Academy, then Culture One in 2007. The year 2016 was dominated by EDM festivals and outdoor raves like Arcadia in January, Waterzonic in October and more recently the 808 Festival. In contrast festivals like Wonderfruit and Mystic Valley cater to the hip and in-the-know. These two festivals were postponed this year but are are set to go off in February.
On a final note I'd like to say thank you to all the  folks that I have had a chance to interview last year. I honestly think that many of these people contribute so much to building Thailand's music and art scene yet many of these folks tend to handle things backstage and are rarely seen in the public eye. Because of this I hope that through my interviews I can bring some of them and their work to light. Thanks to all the people that have taken the time to read my column. I do hope that the people, music and art that you have read about here can inspire you as much as they have inspired me.
Until next time, Dub be good to you.