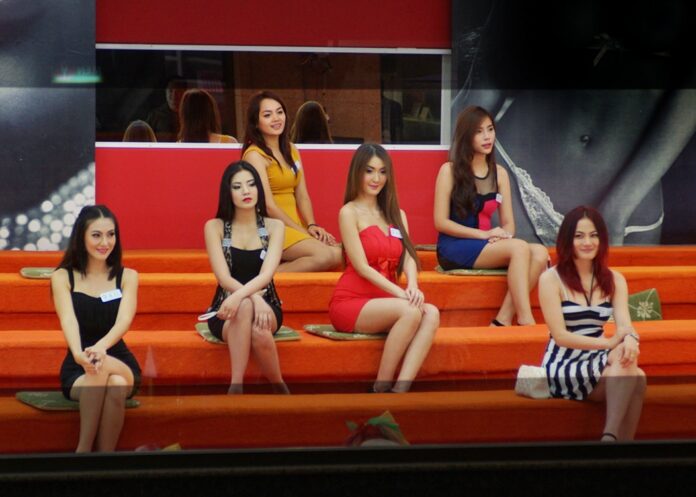 BANGKOK — So much water is used for sex in Bangkok's brothels that it is contributing to the gradual sinking of Bangkok, officials have warned.
The capital's massage parlors – a thin euphemism for commercial sex venues – are illegally pumping so much groundwater for bathing and rinsing they are adding to the subsidence that causes the capital to sink a centimeter annually into the ground, a hydrologist said Wednesday.
The problem was so rampant a decade ago, groundwater department deputy director Aranya Fuengsawat said, there were serious concerns about land sinkage. Officials fined offending establishments, and the illegal use of groundwater stopped.
But Aranya said the practice has returned to some parlors, though she did not identify any by name. She could not be reached for comment Thursday. Someone who answered the phone at her office said she was in a meeting.
But a former massage parlor mogul turned politico confirmed Aranya's remark. Chuwit Kamolvisit, who was elected to parliament before the coup, said these brothels resort to groundwater because of their massive water needs, which would rack up enormous utility bills.
"Think of how much they have to pay for water. It's a lot," Chuvit said on his Thairath show. "So they had to secretly use groundwater. They pump it up from 100 meters underground."
In a typical massage parlor transaction, customers select a sex worker who then gives them a sexualized massage before taking a bath and having sex.
Citing his experience "as an expert," Chuvit said massage parlor tubs – more like small pools – usually need about 1,000 liters of water. One room is used an average of three times per night, and there are about 100 rooms in most major massage parlors. That adds up to 300,000 liters of bathwater at each venue per night – enough to fill about three typical home swimming pools.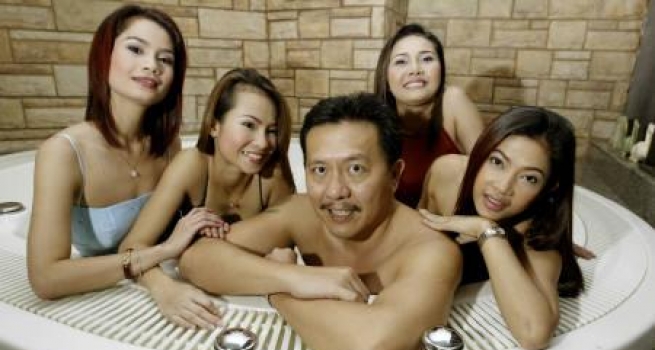 There are officially 120 registered massage parlors in Bangkok, though the actual number is much higher, said Chuvit, who went to jail for more than a year for demolishing bars and shops in a business dispute.

"These places still use groundwater, many of them," Chuvit said. "If the deputy director general has no information, she can ask me for it."
Many massage parlors are clustered along Ratchadapisek Road. The chief of police for that jurisdiction said he has not been asked by any agency to inspect the parlors for illegal water use.
Col. Kampol Rattanapratheep also said police cannot do such check son their own, citing a lack of equipment.
"We monitor laws related to entertainment venues, prostitution, human trafficking and alien workers," Kampol said. "We are not capable of inspecting a venue's infrastructure or water system."
Bangkok is estimated to sink at a rate of one centimeter per year. Use of groundwater is cited as a major factor for the subsidence. Researchers warn the capital, which sits on floodplain near the sea, will face serious flooding within 20 years if the situation continues.