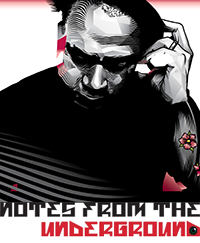 The monsoon is once again back in full swing, and that means flooded streets and even heavier traffic. This weekend don't expect to get the kind of sunny weather Bangkok is known for, as most folks will prefer to stay high and dry. For those who are willing to to venture off into the Venice of the East's flooded roadways, this weekend offers many everything from DJ battles to Indie. Here are some of my picks for gigs to check out.
But before I begin, I want to offer my heartfelt condolences to the families who lost their loved ones in the Las Vegas shooting. I truly believe that music and art brings unity and joy to people. Because of this folks should always be able to enjoy music and art in a peaceful and safe manner.
THURSDAY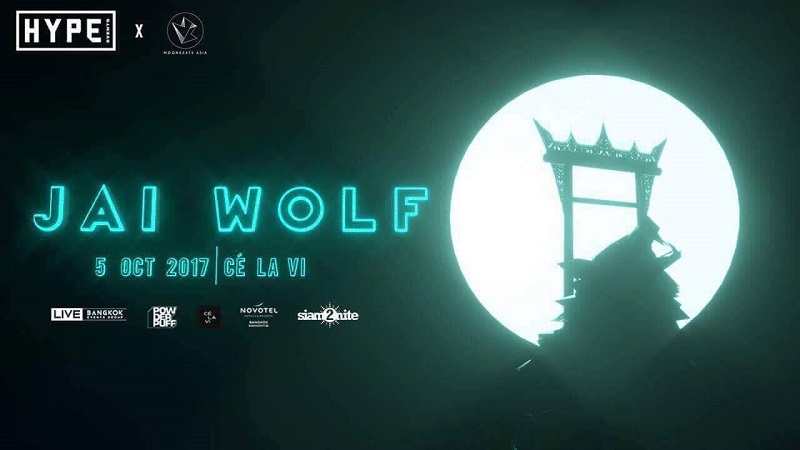 In 2014, Jai wolfs bootleg of Skrillex's "Ease My Mind" earned the producer props in the underground. The track took saw Jai Wolf stray from the usual dance music's drops and hard bass lines for melodies and lush atmospherics. The remix eventually caught the attention of the tracks original producer – Skrillex, who then released the track officially. Following the success of the remix Jai Wolf's debut "Indian Summer" exploded on the charts reaching No. 1 on Spotify's viral chart and No. 31 on Billboard's hot dance / electronic songs chart.
Nowadays Jai Wolf can be heard headlining at major fests all over the world. This Thursday he touches down in Bangkok to give his fans a full session of his bass heavy melodic beats at Ce La Vi.
The event starts at 9pm. Tickets are 700 baht at the door and can also be purchased online.
FRIDAY
STRFKR at Rockademy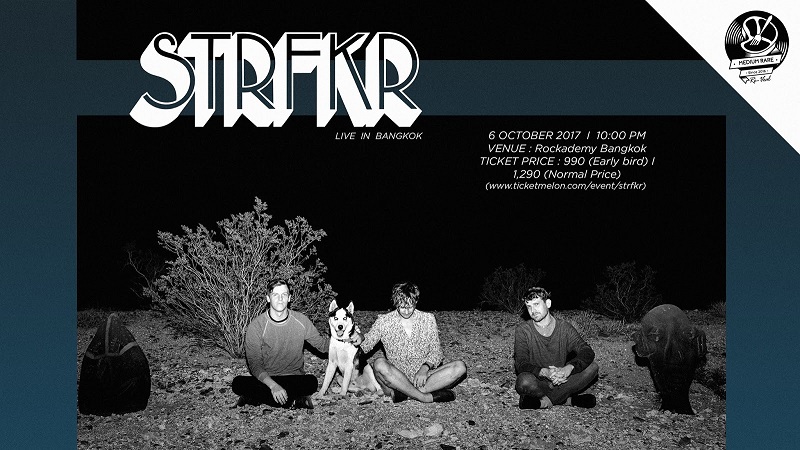 What other band do you know that can revisit Cyndi Lauper's "Girls Just Wanna Have Fun" and make it sound cool again? STRFKR that's who! Started in 2008, STRFKR's groovy indie-electronica sound and outlandish stage costumes has earned the band worldwide praise. Their latest album "Being No One, Going Nowhere" was released in 2016 and peaked at number nine on the Billboard Independent albums chart.
STRFKR also achieved commercial success having their music used in Advertising campaigns, television and movies. The band are on their Asian tour and were just recently denied entry into Singapore because of their pro Marijuana stance (and I thought Thailand was bad).
On Friday, STRFKR will perform their hits at Rockademy.
Doors open at 10pm and tickets are 1290 baht at the door and can also be purchased online

Do robots get down to electronic beats? Well if they did they would probably have American producer Free The Robots in the DJ booth. In reality though, Free The Robots is a human whose real name is Chris Alfaro. Since he began producing under his Free The Robots moniker, the DJ has earned praise for fusing elements of hip hop, psychedelia and electronica into his dope beats.
After three critically acclaimed albums and a string of spectacular e.p releases, Free The Robots has earned his claim to fame as a pioneer of Los Angeles' beats scene and is part of the city's star studded alumni that includes the likes of Flying Lotus, Daedelus and Tokimonsta. On Friday, Free the robots unleashes his beats at Thonglor's chic jAP expat hangout 12×12. Joining him will be Japanese producer Target C and The Dude of Stratosphere.
Tickets are 400 baht and limited to about 300 sales due to limited space. The event starts at 9pm.
SATURDAY
Red Bull 3style Thailand Finals 2017

Running for its third successful year is the The Red Bull 3style, a competition where Thailand's creme de la creme of Turntablists mix and scratch three different genres of music in a 15-minute set. The winner for this year's competition gets to represent Thailand and compete at the world finals in Poland. Stepping down from competing this year is two-time Red Bull 3style champion Bomber Selecta. This year there will be a new champion. Who's going to take the win?
Well let's have a look at the line up. Returning to compete again this year are Bangkok scene veterans WHATDAFROG, Maiam, and DJ Nutty. They'll be going toe to toe with newbs DJ Pegg, Ex – Dee and DJ Nine. The six finalists will try to dazzle judges as well as the audience at Ce La Vi.
The event starts at 8pm, entry is free.
Oct. 12
Sick Of It All live in Bangkok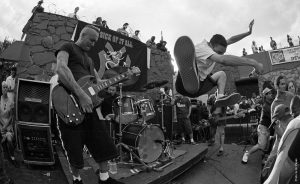 I'm cheating a bit here because it's not exactly a weekend gig, but at least it'll give you something to look forward to next Thursday. That's because New York hardcore legends Sick Of It All are bringing the noise to fans in Bangkok. Since their debut album Blood, Sweat and No Tears released in 1989, the band has sold more than half a million records worldwide. The band will be performing Oct. 12 at Bangkok's famed Rock Pub.
Pre sale tickets are 1,000 baht and will go for 1,200 baht at the door. The event starts at 7pm.