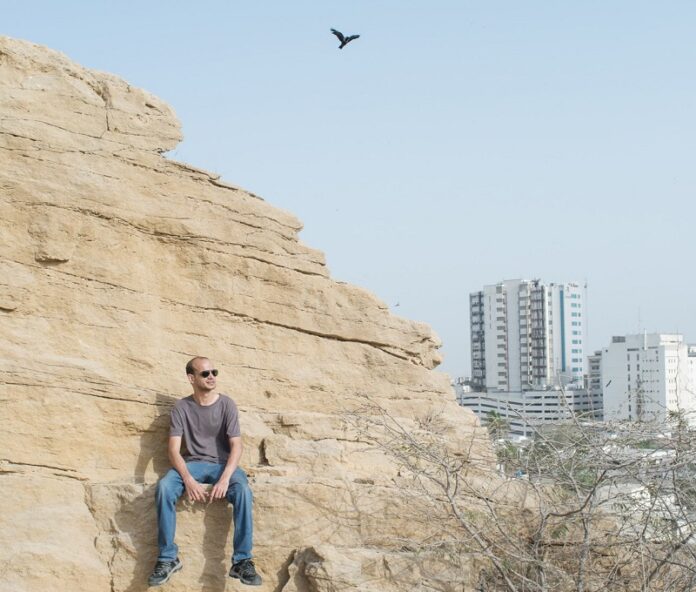 Many would assume Pakistan lacked a music scene because of its strict religious and conservative views, but like hip-hop group Public Enemy said, "Don't believe the hype."
Deep in Karachi's underground is a scene just as vibrant as any in Asia – and leading its way is Daniel Panjwaneey, aka Alien Panda Jury.
Panjwaneey, 32, is making serious strides for Pakistan's electronic music. To date he's released two EPs and numerous singles and collaborations with artists such as Phatcowlee from Nepal. Though tight-lipped about the details, Panjwaneey says he plans to release his latest album on a "well-known" German label later this year.
In 2011, he released his seven track-deep "New Earth EP," which won praise for its lush sonic atmospherics, shoegaze vocals, electro-acoustic melodies and off-kilter grooves.
This Friday, he'll perform works from his latest album at Soundistan x Tun Ten. Organized by founders Sameer Arshad and Sunju Hargun, the event will also feature DJs such as The Dude of Stratosphear, Elaheh and Junesis.
Before his Bangkok debut, Panjwaneey took time to trade messages about his hometown scene.
Panjwaneey has been involved in Karachi's underground music scene since his teens. He grew up listening to heavy metal, eating cheesecake – which he says is life – and playing in a local metal band called Messiah. By 2010 he had started producing beats as Alien Panda Jury, an anagram of his name.
"[Pakistan] actually isn't as conservative as some people would imagine," Panjwaneey wrote. "Music is a big part of our culture but yes putting shows together is difficult mainly because of the high costs and red tape one has to get past with permissions to hold such events."
According to Panjwaneey, Karachi's scene is small – like most scenes in South Asia. But where Pakistan's scene may lack in size, it makes up for in quality.
"There's a few of us doing what we do here, it isn't a big scene as such, but I'd say with each passing year that number of people doing stuff does grow," he wrote.
Though Panjwaneey has yet to gain the worldwide recognition he deserves, his talents did catch the attention of Border Movement, a platform connecting South Asian artists in Berlin. Panjwaneey describes the residency as a "life-changing moment."
"I got to experience and understand a lot about the club culture in Germany and could feel how it was used as a movement for resistance. The residency was held in Berlin which is a constantly inspiring city. It was amazing," he said.
Alien Panda Jury will perform 10pm on Friday at Soundistan x Tun Ten at Safe Room Bangkok. Tickets are 350 baht at the door. Safe Room is located on the second floor of Whiteline on Soi Silom 8. It's a short walk from BTS Chong Nonsi or a short ride from BTS Sala Daeng and MRT Silom.
Correction: This article was changed to reflect that the artist Panjwaneey collaborated with is Phatcowlee and not Mandal as was previously stated.