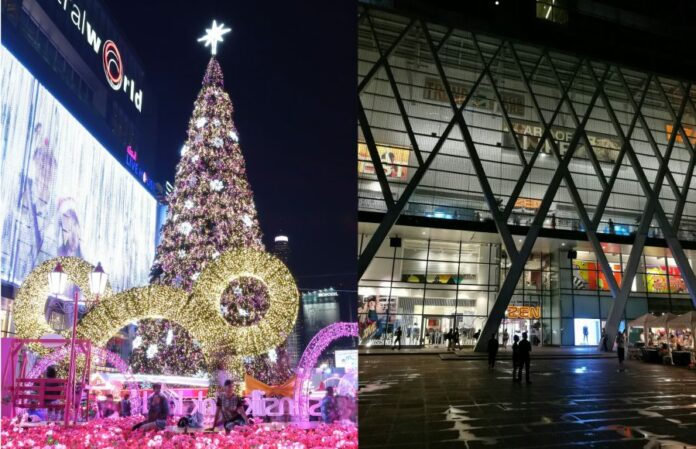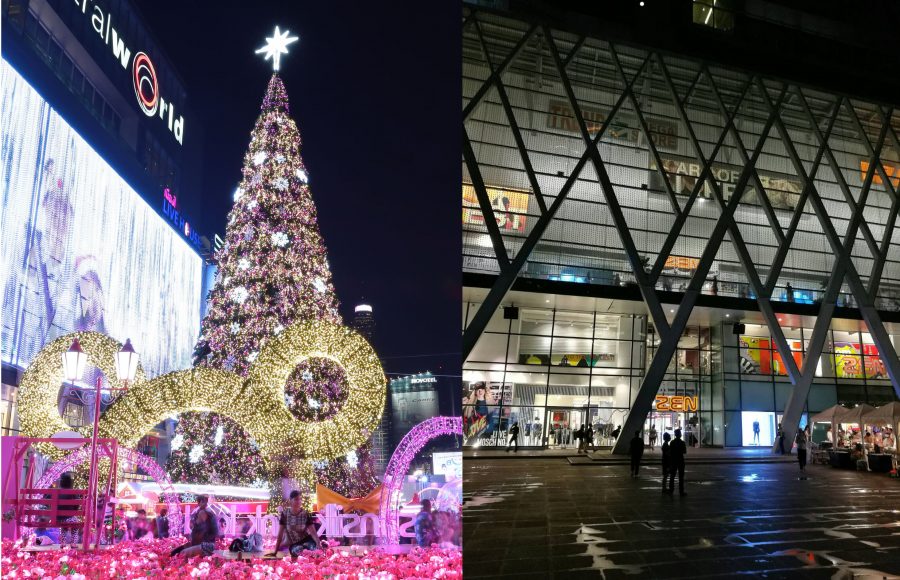 BANGKOK — Instead of the usual sparkling decor, shining lights and towering Christmas tree that last year was crowned Southeast Asia's tallest, the plaza at CentralWorld in Bangkok was dark Friday night.
The end-year holiday season won't be shimmery or white, as malls across the capital and nation forego their annual festive decorations in deference to mourning for His Majesty the Late King Bhumibol, who died in October.
"It's unfortunate, but I can accept it because of the mourning," said Charisara Advakultep, a third-year engineering student at Kasetsart University strolling through the empty plaza with classmate Natdanai Romin.
Read: New Year Shopping Tax Break May Run Full Month
Nattakit Tangpoonsinthana, a marketing executive with Central Pattana, said its 29 Central shopping malls, including CentralWorld, would not set up their usual displays outside their properties.
"There will be smaller Christmas trees and decorations inside the mall, but not a large tree out front," he said. To his knowledge it applied all of Central's malls, including those in Pattaya and Phuket.
When asked whether the large trees would come back next year he said that the mall decorations, "would have to respond to the ongoing mourning."
Although Thailand is overwhelmingly Buddhist, Christmas-style festivities have grown increasingly popular among consumers – and the merchants who enjoy the year-end boost.  In recent years, major malls have been festooned with elaborate displays where people throng to pose for photos before heading inside to shop to the tunes of Christmas music.
A public relations officer at The Mall Group, who would not give his name because a final decision had not been reached, said their many malls such would instead erect displays related to His Late Majesty King Bhumibol, who died in October at 88.
Read: Reason For The Season Is Sales, But Mai Pen Rai, Thai Christians Say
"After mourning comes a time for doing good," he said. "That's why instead of a celebratory theme, we will be setting up decorations and displays based on the theme 'Let's Give Good,' or on combining our powers to do good for the Father."
The Mall Group's holdings in Bangkok include Siam Paragon, Emporium and EmQuartier.
Back at CentralWorld, where Charisara said she usually comes to see the tree every year, Natdanai said understood the decision to skip it all this year.
"I don't feel anything," he said about the lack of a fake fir tree. "It's something that should be understandable."
Additional reporting Pravit Rojanaphruk