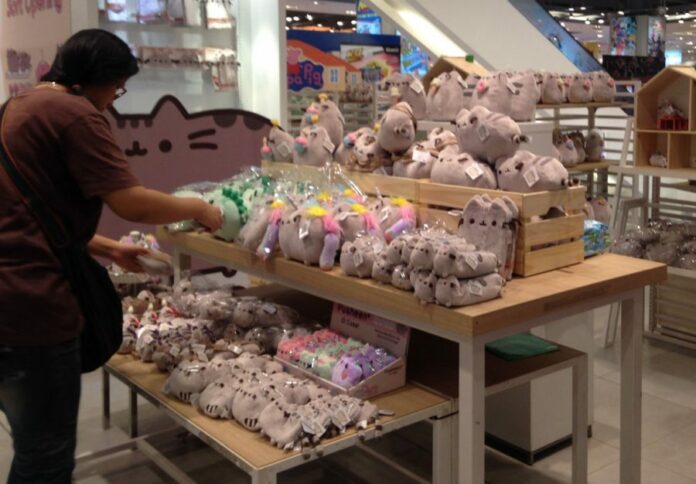 BANGKOK— Pusheen, famous for wiggling around the Internet in impossibly cute cartoon forms, is waiting to plop into fans' laps at Siam Paragon shopping mall since last Thursday.
Purchase everything Pusheen from plushies of differing sizes and colors, fuzzy slippers, tablet cases and sleep masks in the likeness of the Internet-famous cartoon domestic shorthair at the mall's third floor BeTrend store.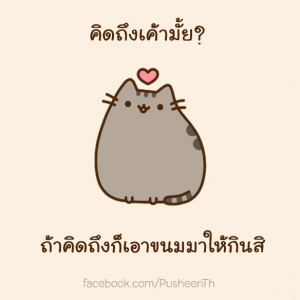 "The most popular Pusheen item for Thais is the plain gray 12-inch Pusheen, priced at 1,290 baht. They sell really well on weekends," said Patcharaporn Suksiri, a store saleswoman.
Thai Pusheen following even before the local sale of the official plushies yesterday has a significant cat cult presence, with Pusheen in Thailand garnering more than 10,000 likes.
Pusheen became available in BeTrend's Siam Paragon mall, open 10am until 10pm, since last Thursday.
Pusheen, familiar to netizens worldwide for her Facebook stickers and appearance on cute comic strips, was first created in 2010 by Claire Belton and Andrew Duff. Pusheen, meaning "kitten" in Irish, was based on Belton's real-life chubby gray tabby and her food-loving, sloth-like antics.
Since then, Pusheen merchandise, such as plushies, keychains and the book "I Am Pusheen The Cat," have been sold in response to her Internet fame.