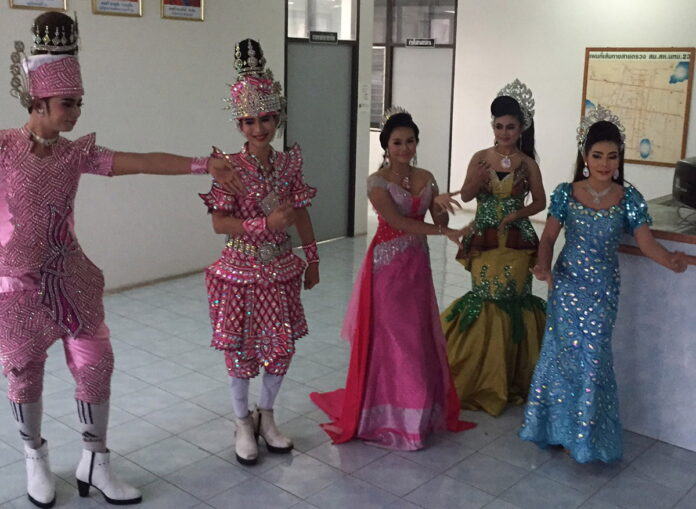 KHON KAEN —Folk musicians in the northeast petitioned the junta Friday to exempt them from its mandatory closing time of 1am, saying it's hurting business and killing tradition.
Representatives of mor lam groups in Khon Kaen province told reporters the closing times run contrary to the long-held tradition of lively performances that go till dawn. A military commander said he'll submit their request to the junta in Bangkok.
"If we stop performing at 1am, it upsets the audience, because they don't understand that security officers requested us to stop the performance," Pramual Seti, chairman of Isaan Mor Lam Artists Group, said Friday at the headquarters of the 23rd Army Circle. "So it causes a problem of fewer and fewer booking of mor lam shows."
He said if the situation continues, mor lam, a name which refers both the music and its singers, will disappear from Isaan.
"Many mor lams in Isaan have already quit,  and the number has grown much smaller … mor lam may disappear for good in the near future," Pramual warned.
Lt. Col. Phitakphon Chusri, commander of the junta's security wing in Khon Kaen, said the 1am closing time was part of the regime's policy of maintaining "orderliness" in society.
Phitakphon also said he will inform his supervisors about the musicians' request so they can deliberate on an appropriate policy for Mor Lam.
After seizing power in May 2014, the junta has implemented a series of policies with the stated aim of restoring peace and order, including the enforcement of a 1am closing time for entertainment venues in many parts of the country.
Although 1am closing time has been in the law since 2004, authorities rarely enforced it in many entertainment and red-light districts.