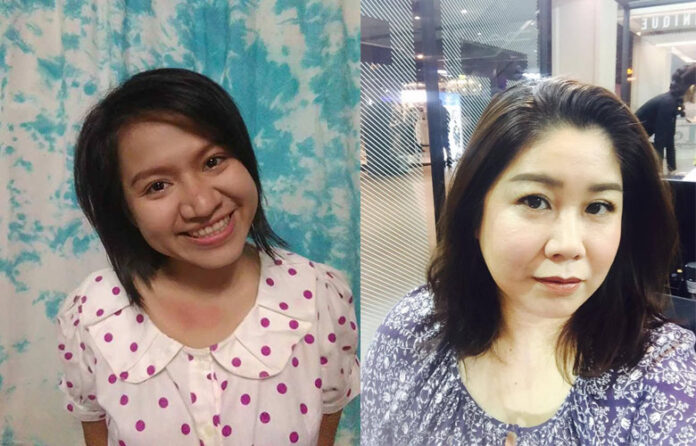 BANGKOK — With drugstores on almost every corner, cosmetics are never far for that boost to beauty and self-confidence. But out of reach for those whose bodies have been incarcerated.
It's been eight months since Pronthip "Kolf" Mankong walked out the Bangkok women's prison after serving two years for a student play deemed insulting to the royal family.
From her experience, it was rare for inmates to own any cosmetics. Those that did had to buy them from the the prison black market for double or triple the price. Now that she's out, she's come up with a project with a beauty blogger to donate lipstick to those behind bars to increase their self-esteem and give them some control over their appearance.
Read: Art on Trial: The Wolf Bride
"Some people say prisoners are sent to prison to correct their bad natures," Kolf said. "But in fact, criminals still have their dignity as human beings, and their integrity cannot be deprived."
According to Kolf, it's a woman's right to put on makeup as it can nurture the soul, a crucial source of succor when their body is confined.
"Just a single puff of powder can empower them and ensure their existence in the world to maintain their pride," she said. "And it's their basic right to have equal access to cosmetics."
Kolf said it took her more than six months to gather basic eyebrow liner, lipstick and blush – cosmetics she needed most to increase her confidence when making court appearances where she knew her image would be splashed across the media.
She said she obtained the black market eyebrow liner for 600 baht and the blush for about 100 baht from another prisoner. Her lipstick she bought for a fair price of 29 baht from an official sale inside, but there weren't many shades to choose from, and she had to queue two hours to purchase it.
"I was lucky that I could spend my money superfluously, as my relatives and friends visited me often," Kolf said. "But most of the inmates don't have much money and no one visits them. Also, they earned little money for their labor, merely 8 baht a day – well, if they received one."
So Kolf, who also founded a group addressing women convict's mental health, launched the "Sending Beauty to Women Behind Walls" in late April with beauty blogger Watinee Chaithirasakul, who she had met at a book fair.
Apart from running her family's textile business, Watinee runs Siswalk Sistalk, a Facebook cosmetics page. Instead of seeking industry freebies, Watinee and Kolf decided to solicit the public for donations to send to the female prisoners.
It was Watinee who suggested starting with lipstick, as they were concerned about collecting old, unusable makeup, and lipstick freshness can be detected from its smell. The used tubes they collect will be sorted by color. Later, similar shades will be melted together for sterilization and dropped into clear containers.
They introduced the project April 25 in a post quickly liked and shared more than 1,000 times. Many people expressed interested in the project, including some brands that donated 500 tubes of lipstick.
"They don't deserve to be suppressed to live a depressed life," Watinee said. "The project helps people to think more about the inmates' mentality and makes those inside realize there are still many people who care about them."
Watinee said she wasn't concerned about human rights and equality prior to the 2010 political unrest in Bangkok, which ended in violence and no one brought to justice. She wishes the project would inspire others to think more.
"Prison can't confine inmates' rights. They're punished for their crimes, but their rights shouldn't be punished," she said.
To make sure the given lipsticks are provided fairly to everyone, Kolf contacted the Central Women's Correctional Institution and will require all inmates sign for each tube received.
She estimated that 2,000 sticks would be enough for inmates in the reception wing. To supply all female convicts would require 5,000 tubes.
For the first phase, only plain lipstick – no gloss or glitter – are being collected through June 15 and will be given out at the women's prison in August.
For more information on supporting the project, contact the Fairly Tell Group via Line ID 9October1987 or via Facebook at SisWalk SisTalk.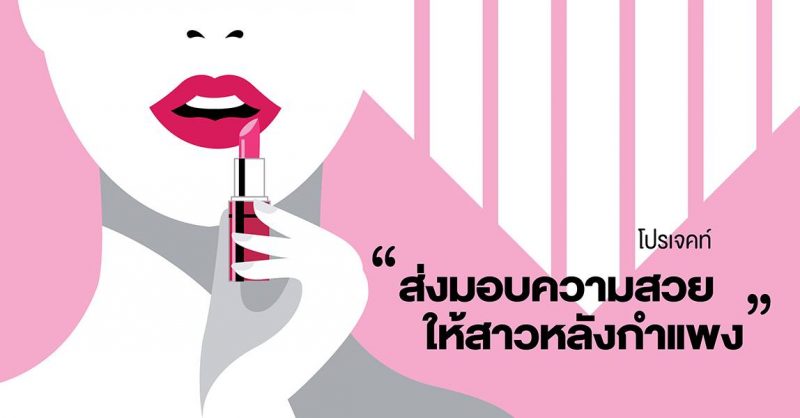 Related stories: