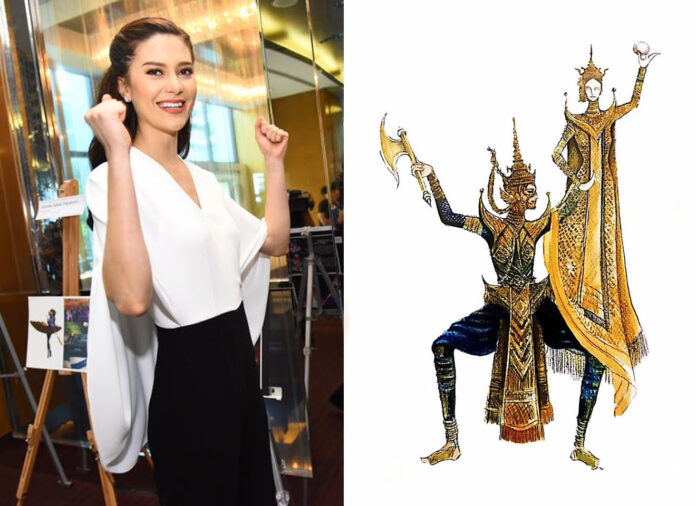 BANGKOK — Thailand's contestant in the Miss Universe pageant will wear a costume depicting a chase scene from the Ramakien at the contest this November, the pageant organization announced Monday.
"Mekhala Lor Kaew," designed by by Prapakart Angsusing, will be worn by Miss Universe Thailand Maria Poonlertlarp Ehren on Nov. 26 in Las Vegas, Nevada.
Mekhala Lor Kaew (Mekhala's Jewel Bait) depicts a scene from the Ramakien epic in which the maiden Mekhala escapes the axe-wielding ogre Ramasun. She throws a magical jewel that flashes brightly in order to distract the ogre, sending lightning crashing through the sky and causing the axe to miss her.
"I looked at all the submissions and imagined myself in them. This one fits with me the most because I'm an active person. It also shows the strength of women and Thainess, and I like how it includes two costumes in one," Maria said.
Prapakart said that Maria "will wear the costume of the ogre Ramasun, showing her strength. Mekhala is included in the same costume. When presented it onstage, there will be a hydraulic system that makes the jewel peek out."
"Maria is a lovely, gentle, well-mannered person but she is also a strong leader," Prapakart said Monday. "That's why I designed 'Mekhala Lor Kaew' for her."
Prapakart's dress is for the national costume portion of the event, a garment that draws close scrutiny each year for what it telegraphs about national identity. He won 20,000 baht for winning the design contest.
If his costume, worn by Maria Poonlertlarp Ehren wins at the Miss Universe stage in Las Vegas Nov. 26 local time, he will win an additional 30,000 baht.
Maria said she will study khon movements so that she can inhabit the costume in time for the pageant.
The story of Mekhala is reenacted through khon dance and puppetry. Facebook commented Franck PK Martin expressed his optimism about the costume on one of the Miss Universe Thailand Facebook posts: "Don't worry about foreigners not understanding the costume. Thai puppetry is famous worldwide…Thailand also won the costume contest several times and people visiting Thailand go see the puppet shows all the time."
Of 263 submissions under the theme "Creative Thai," six were chosen to be presented Monday at the Renaissance Bangkok Ratchaprasong Hotel. Other submissions included a Muay Thai costume designed by Atsadakorn Larpgoonrueng and a Damnoen Saduak floating market costume by Siwaroohk Saensook.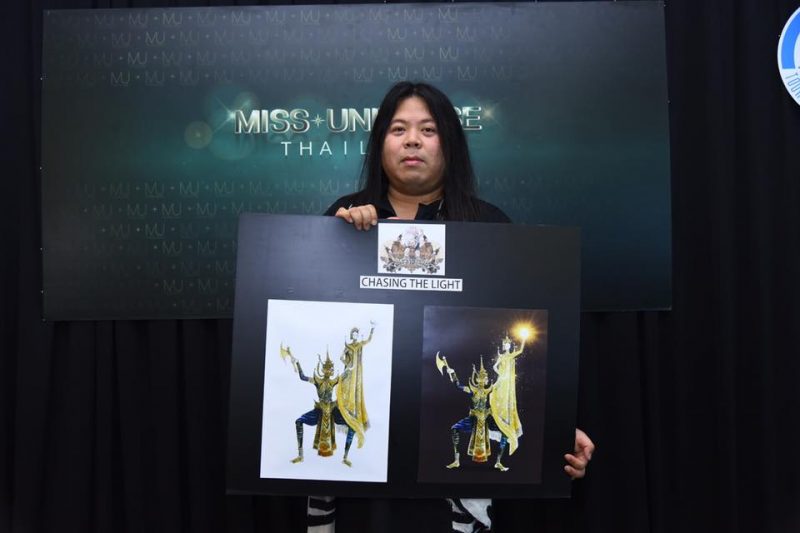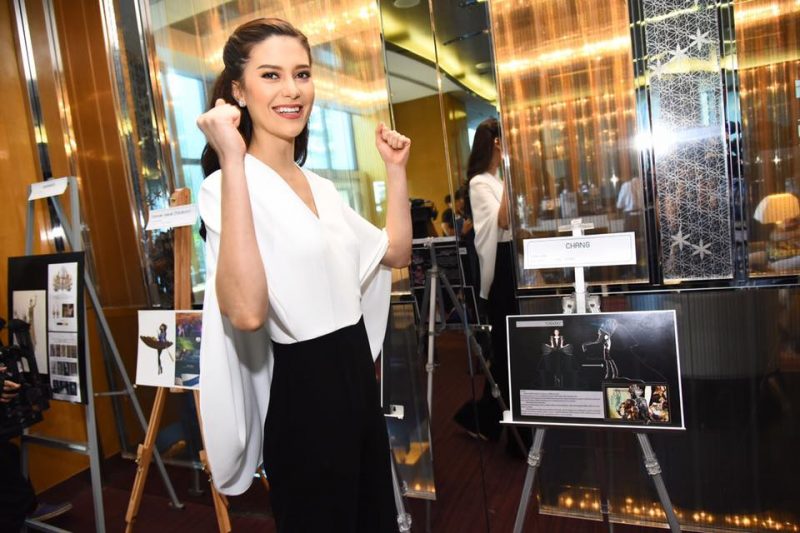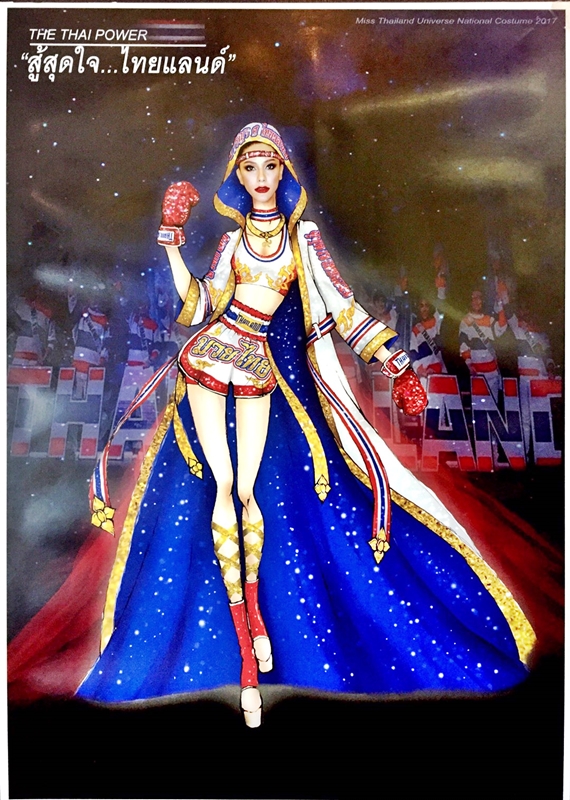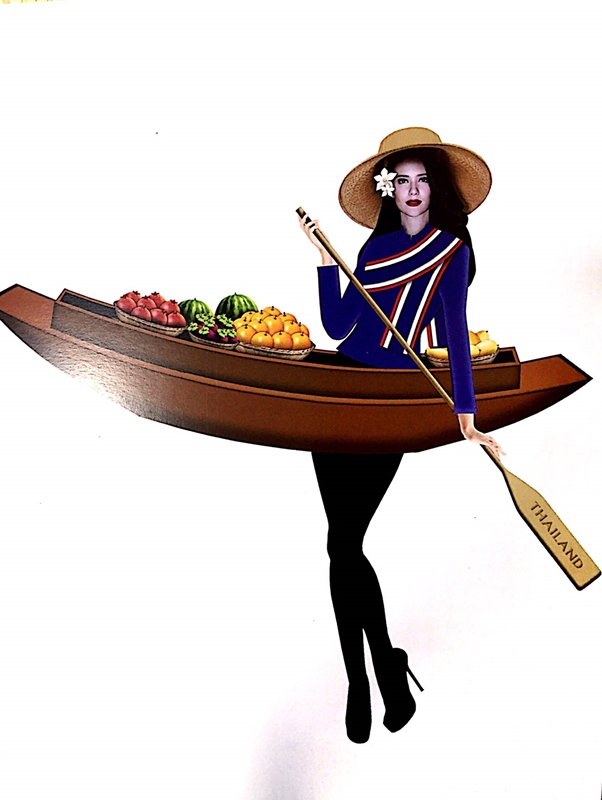 Khaosod English's interview with Maria Poonlertlarp Ehren.
Related stories:
Multicultural 'Maria' Crowned Miss Universe Thailand