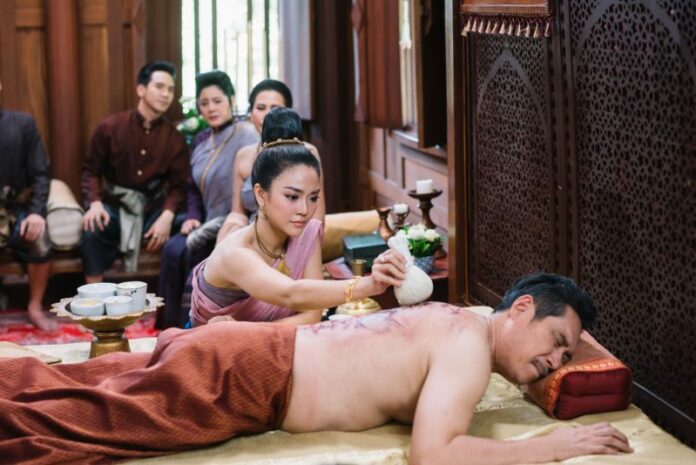 BANGKOK — The military government wants to jump on the bandwagon of a massively popular soap opera by funding its sequel, a move one media critic – and past experience – warns is likely to backfire.
After dominating its Wednesday and Thursday night timeslots and racking up millions of views on online streaming services, the Culture Ministry pledged 400 million baht to sponsor a sequel to rom-com hit "Bupphesaniwat" at the behest of the junta leader, who says more historical dramas should promote his vision of Thai culture.
Promoting the idea, the retired general, who regularly cites his favorite television series, said Thai dramas should take a page from a historical Korean drama he is currently watching called "Goddess of Fire."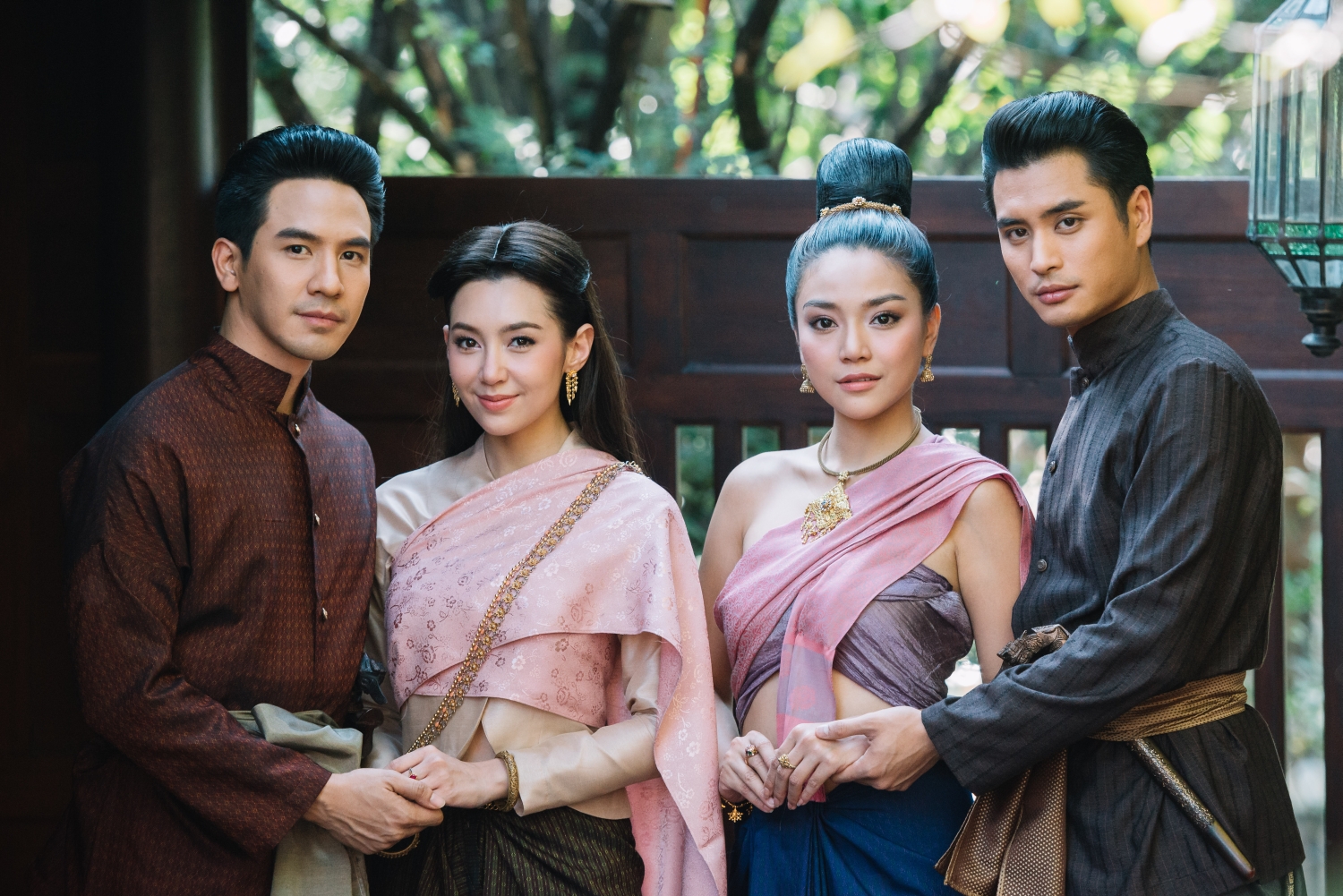 "The story is about making pottery. There's good and bad characters that tell about the background of how each pottery piece came to be. People in the entertainment industry should watch it," Prayuth said. "It's not a lakorn about jealousy. Those don't work; they make society chaotic!"
Culture Minister Vira Rojpojchanarat said Prayuth messaged him by Line about what he would like to see in a series.
"The prime minister sent messages through Line to me that Thailand has a lot of artisan crafts such as gold leafing," Vira said. "I'd like to ask people to consider making a lakorn about that that has educational messages just like 'Bupphesaniwat.'"
But a mass media expert warned Tuesday that government backing is likely to result in the kind of politicized, nationalist dramas it has sponsored in the past.
"This isn't a strategy to promote Thai culture. It's them trying to get on the bandwagon of a popular lakorn," said Pijitra Tsukamoto, a communication arts lecturer at Chulalongkorn University.
Read: Romcom Fever Triples Ayutthaya Tourism: Officials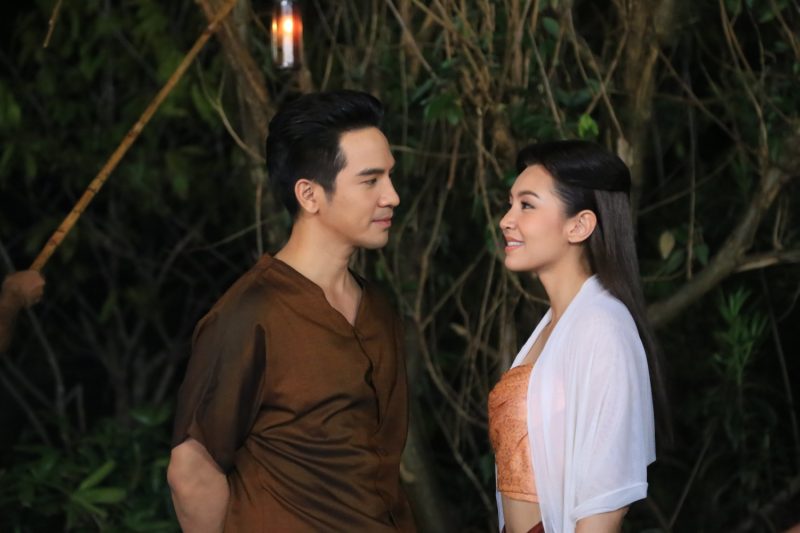 By sponsoring the drama, Pijitra said the Culture Ministry would certainly have a hand in its production and content.
"The creative expression seen in this lakorn will be gone. Part two won't be as much as a hit if they change up the content by adding too much nationalism, like Suriyothai," she said, referencing a 2001 government-funded movie about a Siamese warrior princess that critics faulted as pushing in-your-face patriotism.
When it comes to reaching a mass audience, lakorn is without a doubt the most ubiquitous form of entertainment in the country. And with elections just over the horizon, such series provide a direct channel into Thai living rooms.
The state has long sponsored period films and dramas with reliably nationalist sentiments. Most have flopped upon entering the pop culture milieu.
"Sri Ayodhya," a costly state-sponsored drama that aired in prime time last year, barely gained any viewers. "The Legend of Suriyothai," the 2001 film about Queen Suriyothai that cost 350 million and only made back 14 million baht domestically.
There are exceptions, such as the first few entries in the six-part "Naresuan" film series. The state sank millions and millions of baht into the series to promote the central conceit of Thai exceptionalism, a possibly apocryphal tale of fending off invading Burmese astride an elephant.
Pijitra said the government would be better off playing sponsor and not impresario.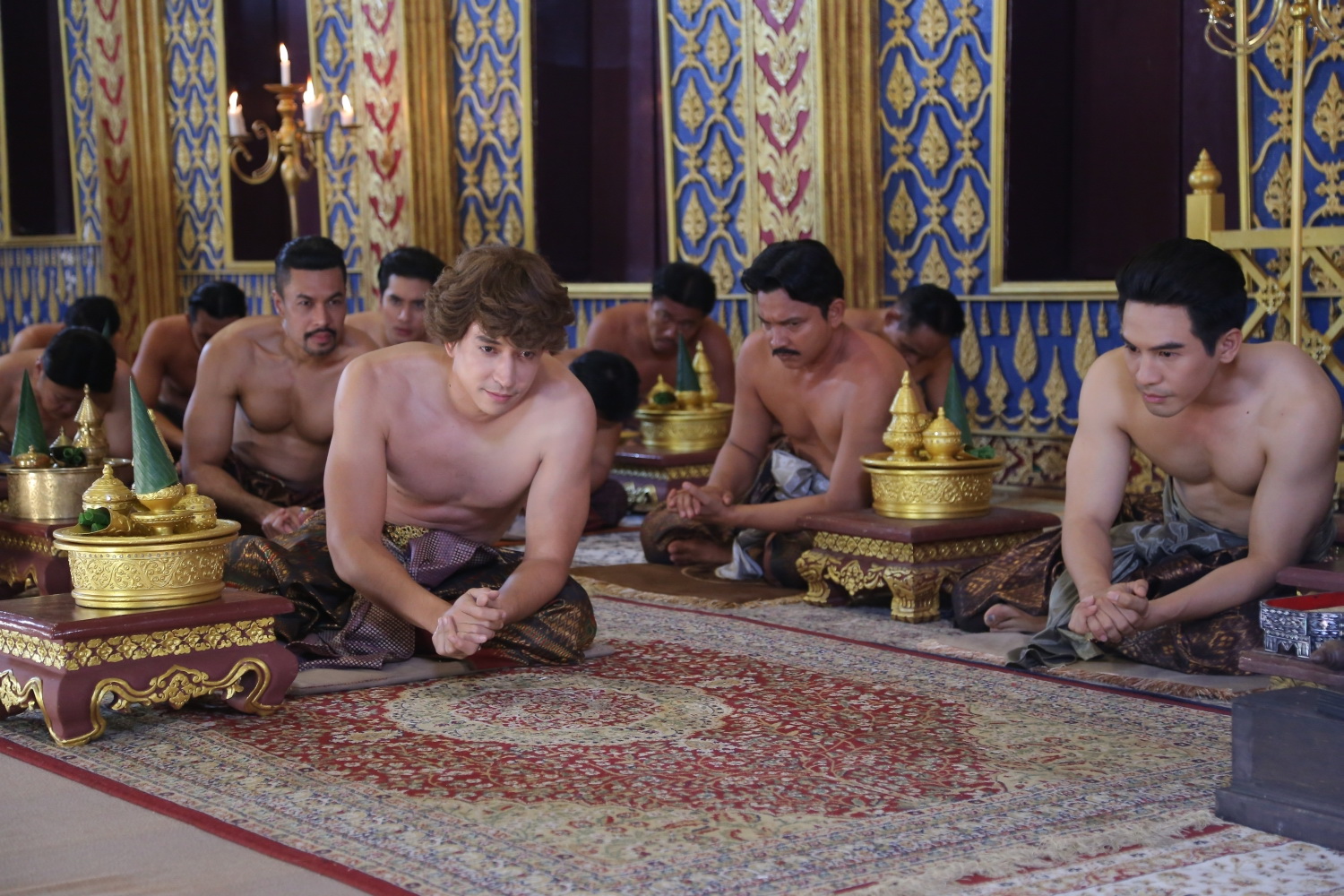 "It would be best if they gave money and nothing else. They have good intentions, but they aren't professional content creators so they shouldn't intervene in the details. No one wants to watch clean, bureaucratic stuff from the government. Nothing the government makes is really fun to watch anyway."
As for the currently raging "Bupphesaniwat," she its execution is much more subtle despite some strains of nationalism.
"It has a whole different aura and feel than lakorns that stay within the frame set by the state, because they can be more creative," Pijitra said.
Mr. TV
That uneven record of success hasn't tempered Prayuth's prime-time ambitions.
The man who presides over a television special every Friday night via his "Returning Happiness to the People" show has shown himself to be an avid TV fan.
Last year, he urged citizens to watch a patriotic, military Korean drama called "Descendants of the Sun." Within a span of two months in 2015, he compared the national anti-corruption agency to the Faceless Men from "Game of Thrones" and urged police investigating the Erawan Shrine bombing to take cues from American cop show "Blue Bloods."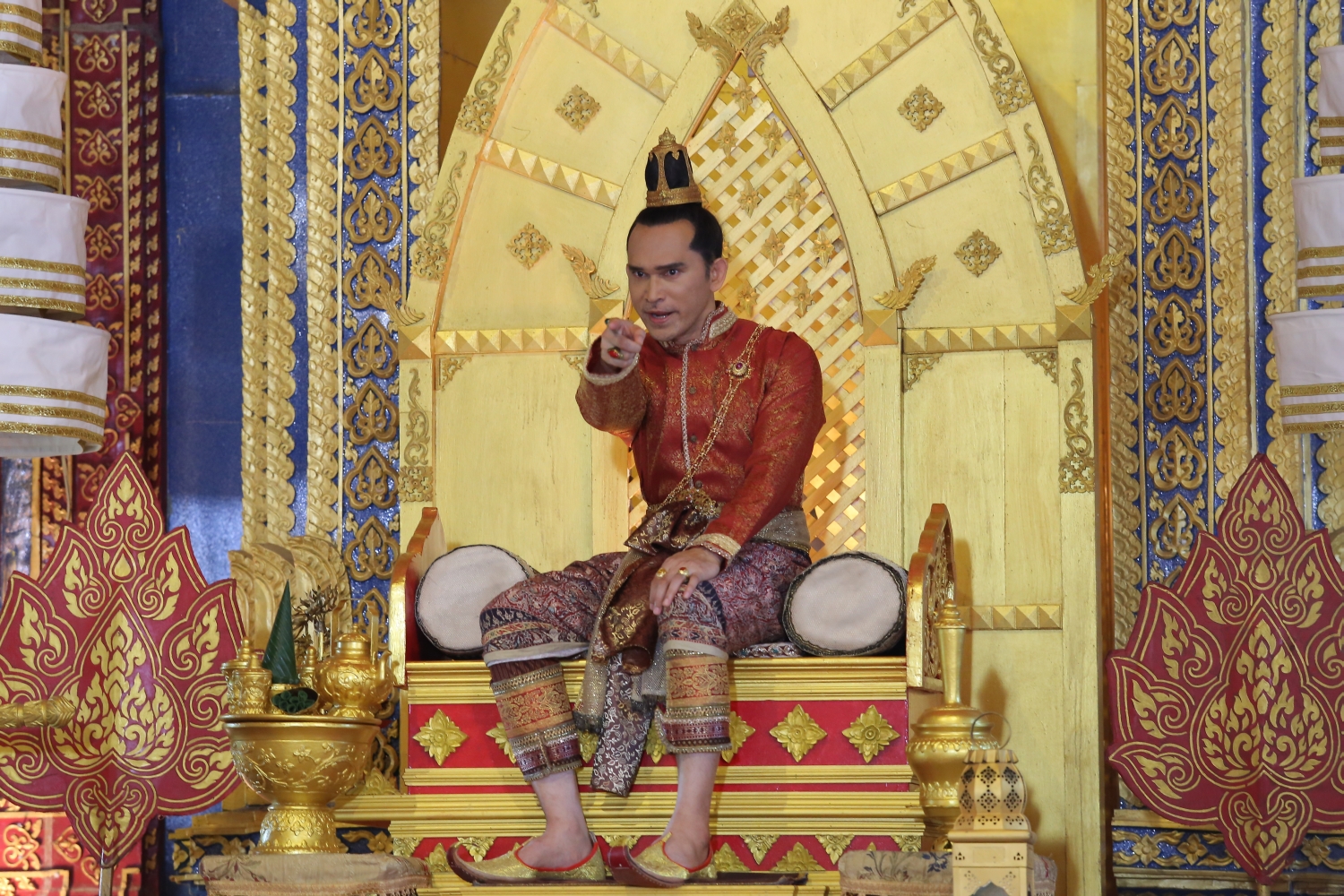 He said he envisions state-backed entertainment not to promote his government, but to benefit the public.
"I want the people involved to make lakorn not for the government, but for the people," Gen. Prayuth said this morning at the Government House.
Speaking about "Bupphesaniwat" fever, which has people flocking in traditional garb to Ayutthaya, the general made clear the kind of creative input he'd like to have on its lessons about worldview and identity.
"Don't be wasteful. You don't have to buy expensive cloth. You don't have to wear farang-style clothing, but the Thai clothing shouldn't be more expensive than the farang clothing," Prayuth said. "You don't have to wear it to work. Stay within your means."
Vira said that under Prayuth's order, he will meet with the show's producers to discuss his ministry's proposed investment of 400 million baht.
Chanyawee Sompreeda, who wrote the original novel under the name Rompaeng, questioned why so much money would go to tell her one story rather than funding a wider range of creative endeavors in a Monday post on Facebook.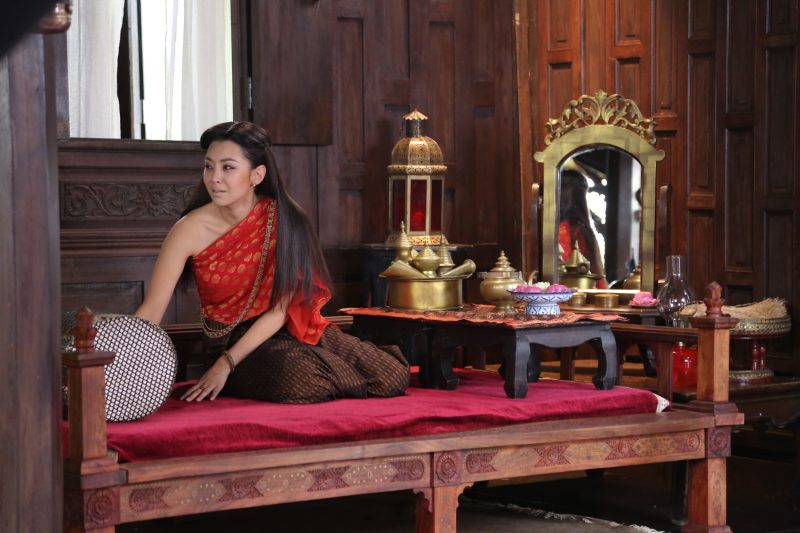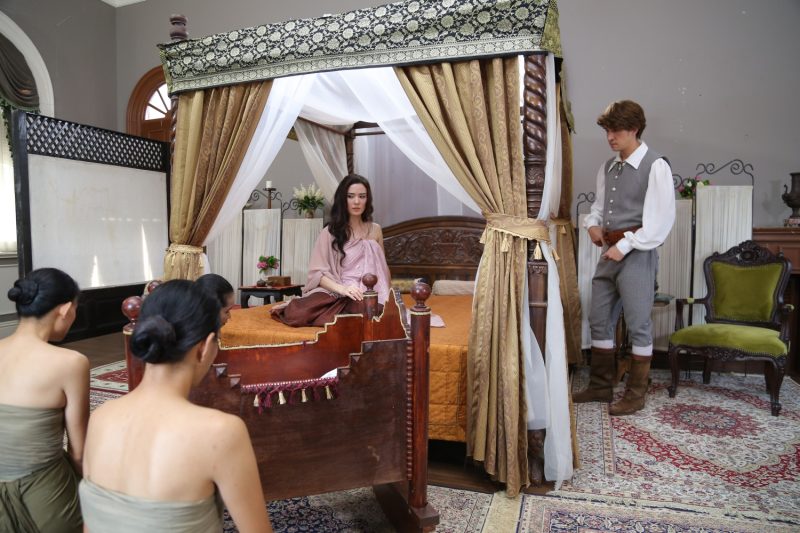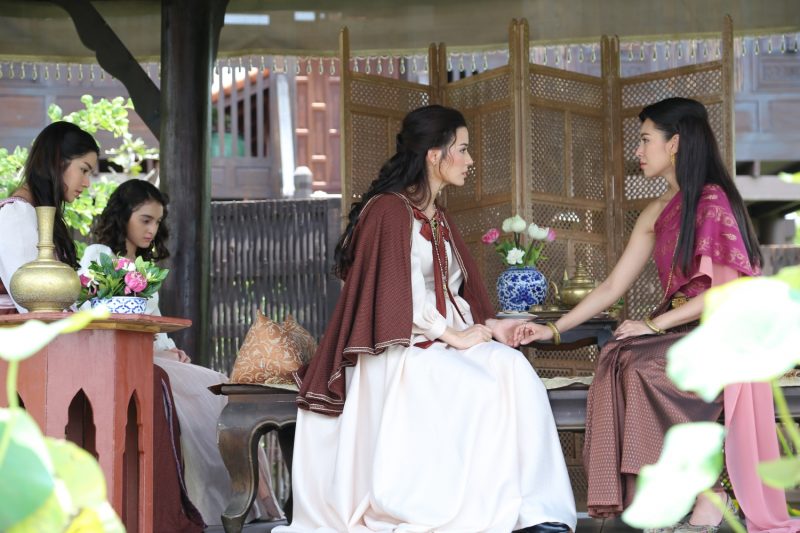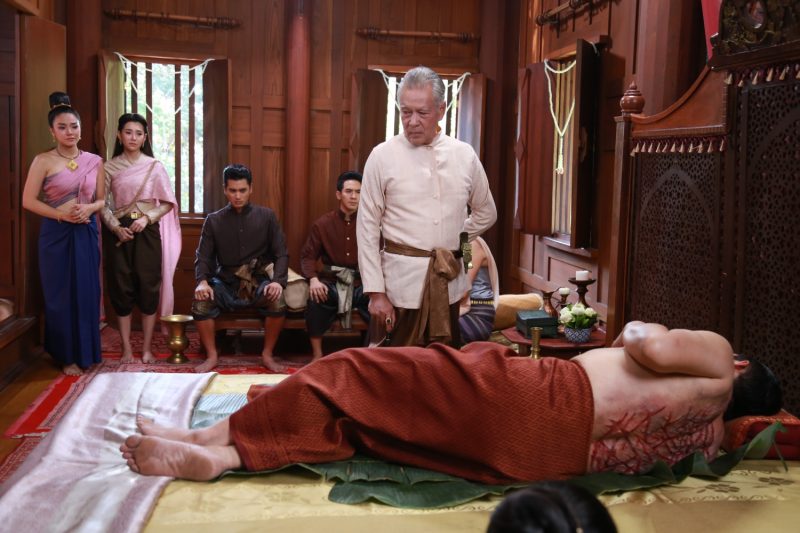 Related stories: