Photo: ResurRec / Facebook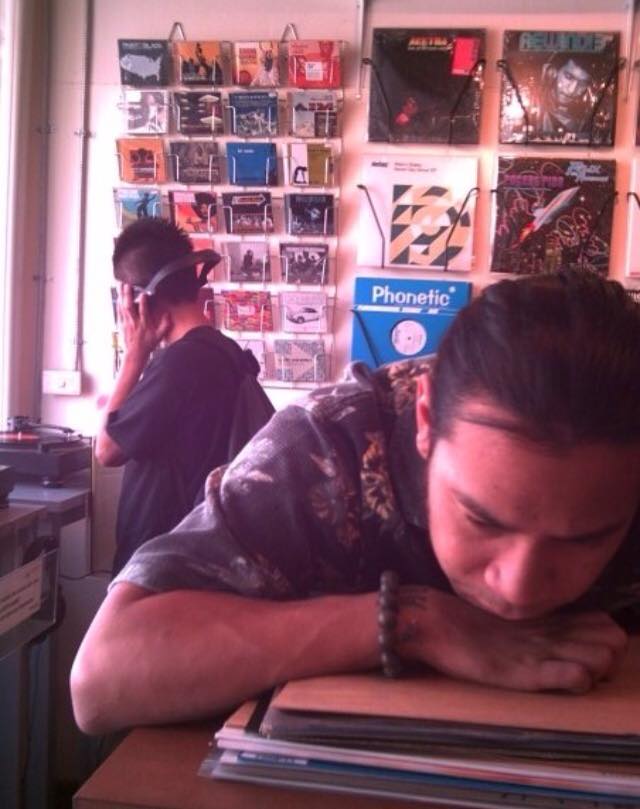 On Saturday, record stores worldwide will go all out for a day of meet and greets, as staff get to meet their customers, bands meet and perform for fans and – most importantly – limited edition vinyl, album re-issues and CDs are made for a day dedicated to old school music platforms.
In this week's NFTU, I give you the lowdown on what's going on for Record Store Day in Thailand, which celebrates independent record store culture.
The occasion began in the United States in 2007, and though some stores are not officially affiliated with its American label, the Record Store Day phenomenon has spread and is now celebrated worldwide.
In Bangkok, the record store scene is small in comparison to cities such as London or Tokyo, but look in the right place and you'll discover great music on vinyl or CD. Stores such as Zudrangma have become Meccas for serious record collectors. Other shops such as newly-opened Vinyl Store Thailand and Khon Kaen's Zaab Records also worth checking out.
The other great news is that folks keen on getting their own music on vinyl can look forward to ResurRec – Thailand's latest and only record pressing facility.
Here are a few places hosting record store day events.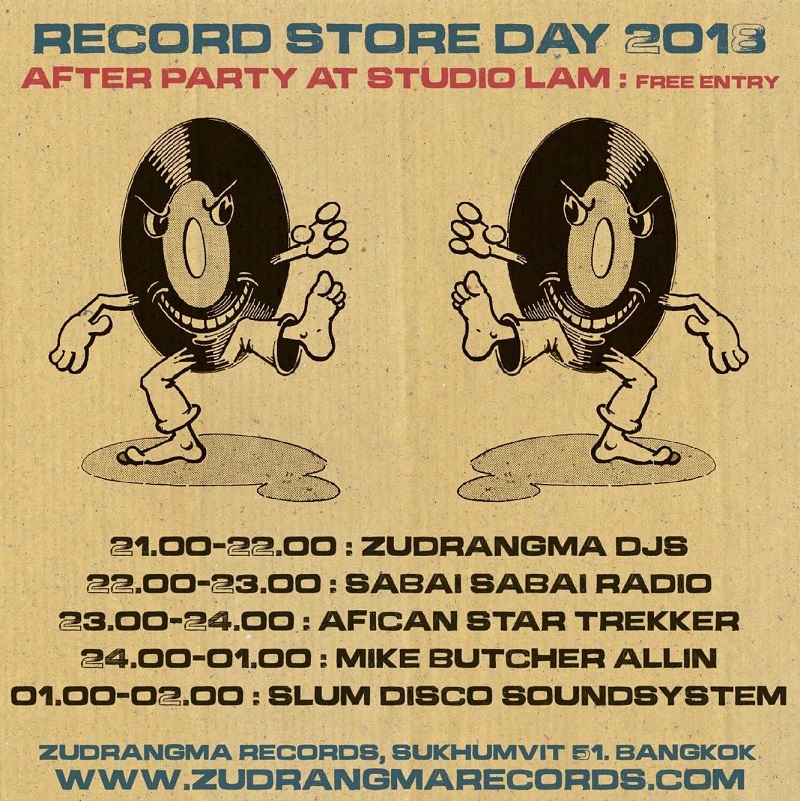 Zudrangma has earned a reputation with record collectors and DJs worldwide for being a treasure trove of rare mor lam and Thai funk records. Today, tourists, record collectors and celebrity DJs can be seen browsing through the stacks. This Record Store Day Zudrangma's owner DJ Maft Sai invites some of his DJ friends to rock beats at the stores in house DJ booths. All the while customers can browse through the stacks of records. Get ready for the sounds of Dangdut Banget, Bangkok's Golden Axe records crew and Slum Disco Sound System.
The event runs from noon through 8pm, and entry is free.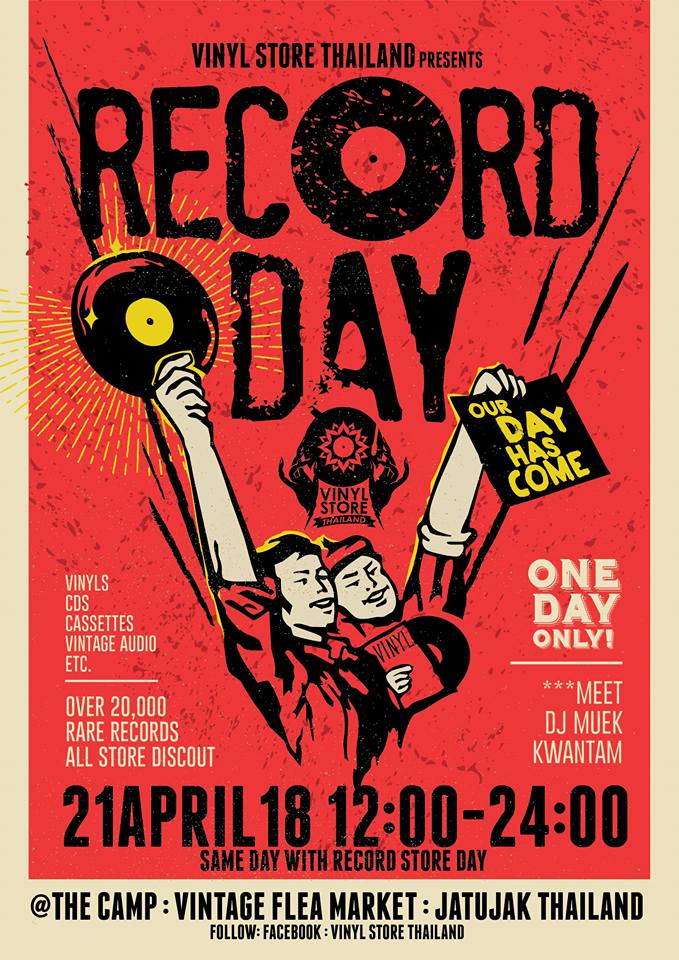 A recent addition to Bangkok's record scene is Vinyl Store Thailand. Located at The Camp Vintage Flea Market, Vinyl Store Thailand isn't one store but a collective of four record shops. Browsing through the shops you can expect to find rare vinyl ranging from '60s mor lam to Thai '80s pop music to CDs. On this day, customers can also meet and chat with legendary Thai radio DJ Muek Kwantam.
The event runs from noon to midnight, entry is free.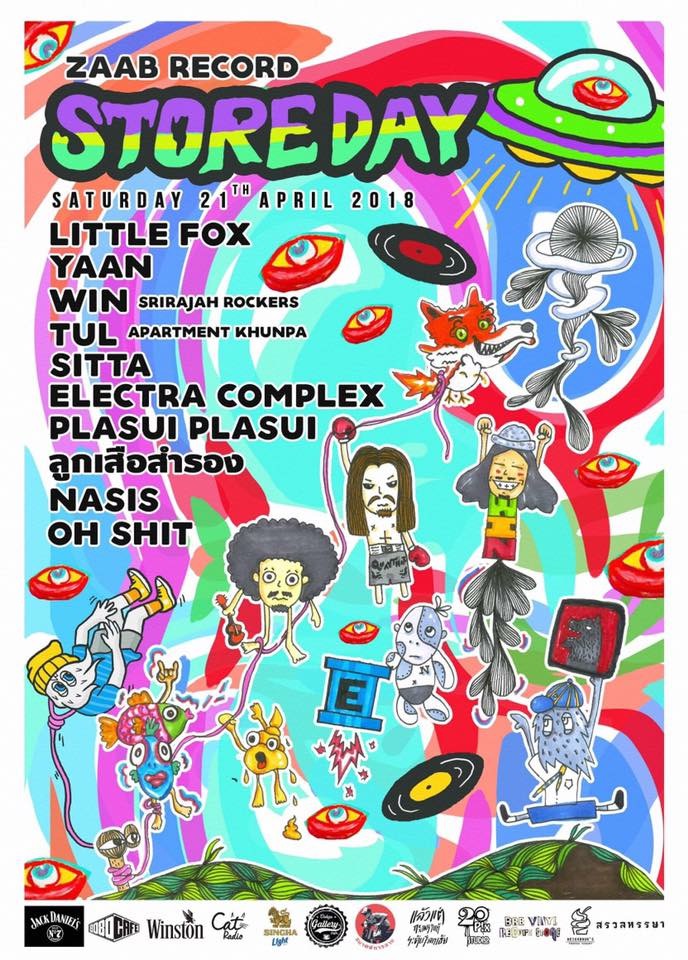 Khon Kaen's Zaab Records have been championing the record store scene in the northeast. Beside their great selection of both vinyl and CDs on sale, Zaab Record not only hosts art exhibitions and concerts, but also sells craft beer. This year they plan to go all out and are inviting some of Bangkok's hippest bands for their Record Store Day celebrations. In the line up are Little Fox, Electra Complex and Apartment Khunpa.
The event begins at 1pm. Entry is free.

Thailand's last record pressing plants have all but disappeared since the late '80s. But Kidnappers band member Traithep "U" Wongpaiboon and Phuket businessman Sarit "Puay" Narukatpichai plan to stoke the flames and revive the industry by building Thailand's newest record pressing plant called ResuRec. The 700sqm factory will be built in Phuket. Puay says domestic demand for vinyl is growing and feels their business can satisfy the needs of the local and southeast Asian market. They plan on having the factory up and running by early 2019.