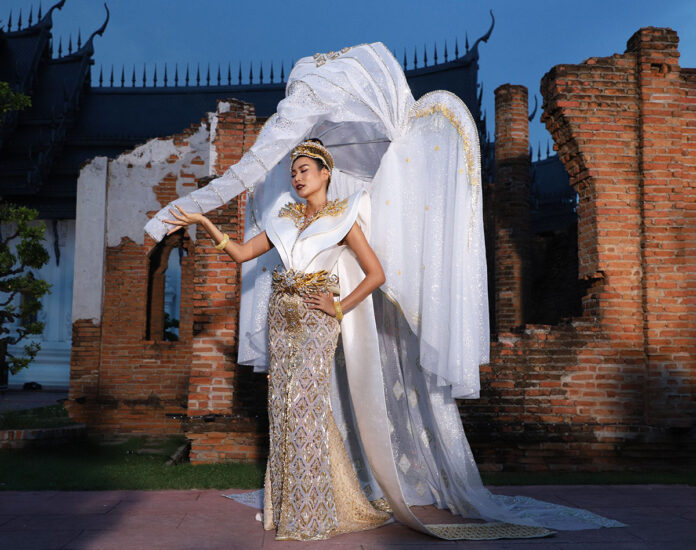 SAMUT PRAKAN — The chiseled beauty walked out in a bejeweled, Thai evening dress with a white-veiled contraption on her back. Soon, after she sashayed to stage center, a hood extended over her crowned coiffure and an appendage dropped down to form the head of a white elephant.
Sophida "Ning" Kanchanarin, this year's Miss Universe Thailand, took to the stage Monday evening at Ancient Siam to present her national costume, a mechanical affair that transforms to resemble a white elephant.
"When Ning walked out wearing it, I was about to cry," said designer Theer Phasuk. "I was worried about the mechanics of it. I want to improve it so that the trunk is smoother."
The costume, called "Chang the Icon of Siam" weighs 20 kilograms.
"Now I'm 100 percent ready," Sophida said. "I've been exercising every day and eating clean."
The Miss Universe pageant will go ahead next month in Bangkok after its fate was briefly thrown into doubt. National costume competitions are an injection of national cultural politics that lend to particularly creative and unusual ideas. In recent years, Thailand has sent a tuk-tuk, an ogre from literary folklore, durian fruit and even a bowl of tom yum kung to represent the nation at major pageants.
That part of the pageant will occur Dec. 10 with finals to follow Dec. 17, both at Impact Muang Thong Thani.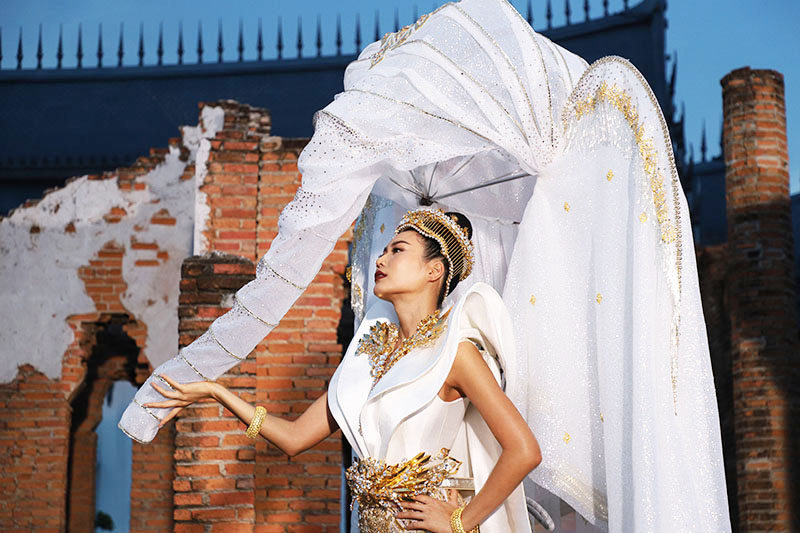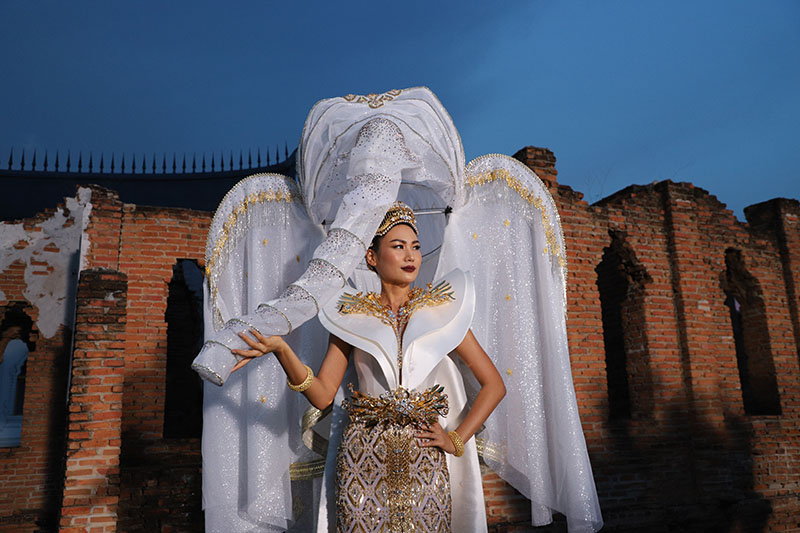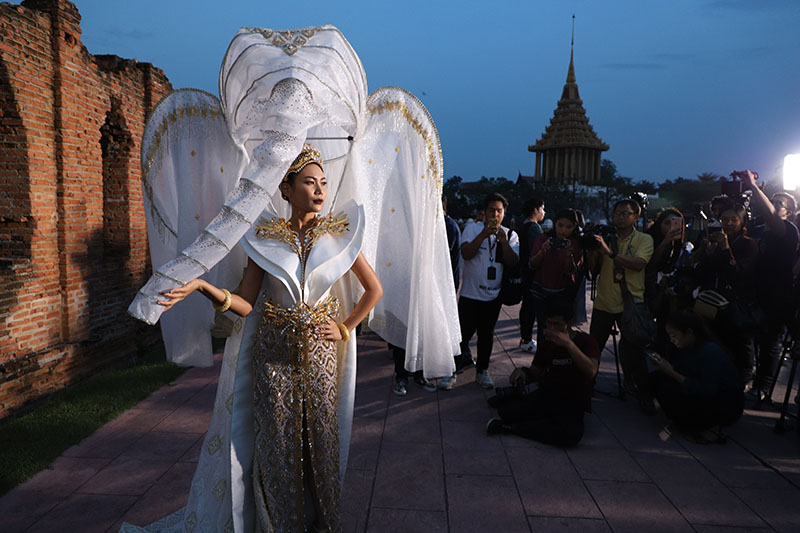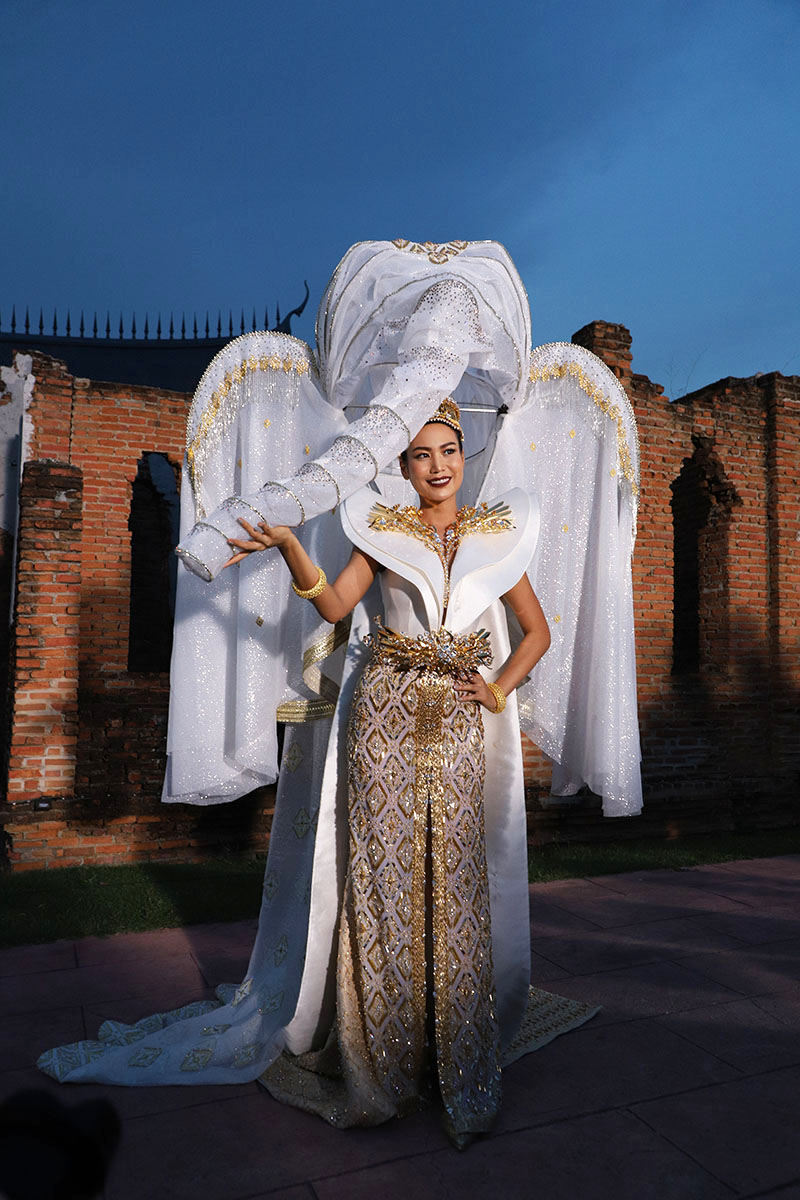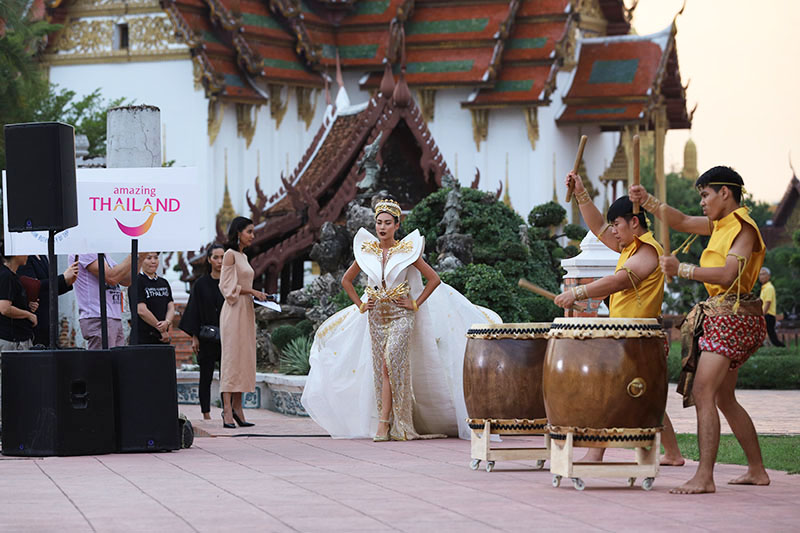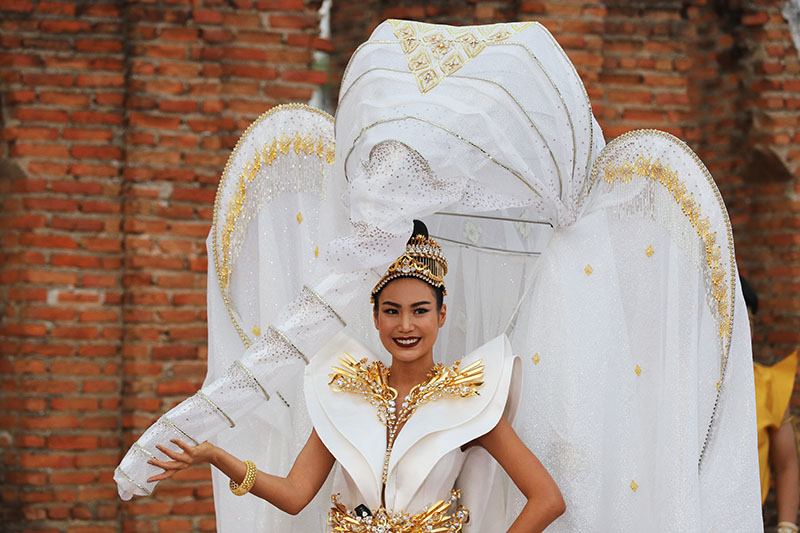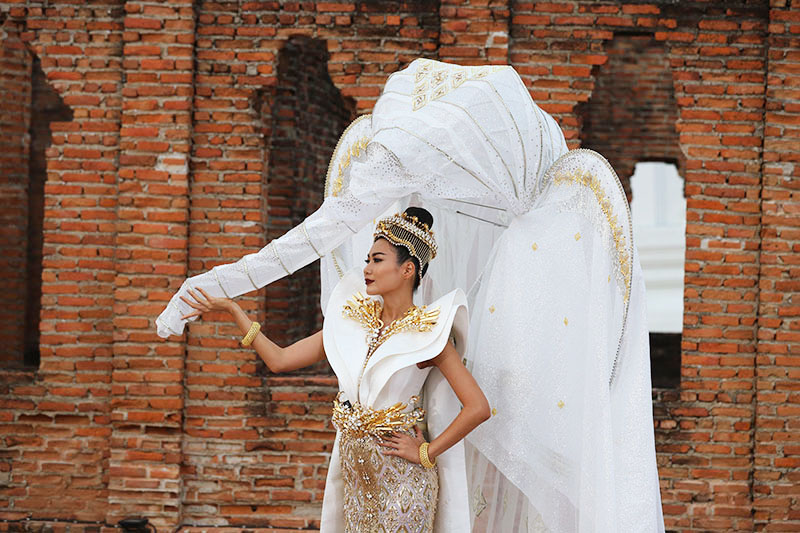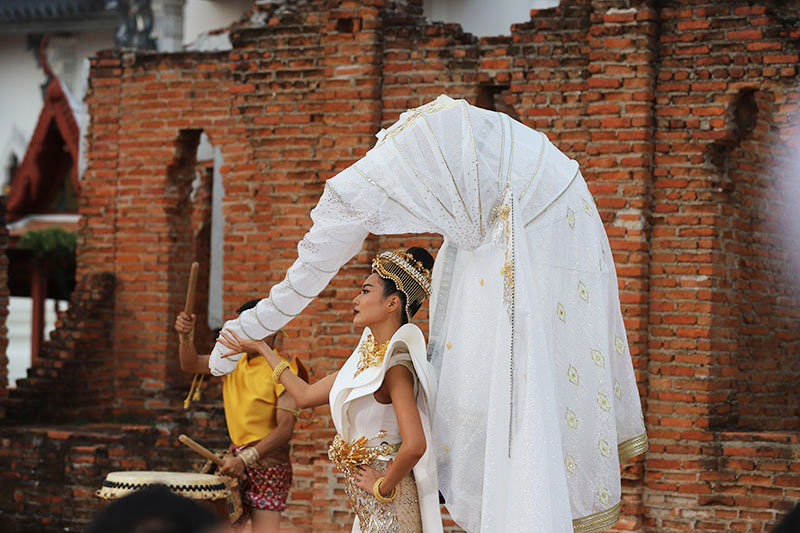 Khaosod English's interview with Ning:
Related stories:
Miss Universe Drops Thai Licensee 2 Months Before Pageant
Miss Universe Thailand Will Be a White Elephant
Thailand to Host 2018 Miss Universe Pageant
Netizens in Uproar Over Miss Universe Thailand
Miss Universe Thailand to Be Maiden-Chasing Ogre in Las Vegas
Durian Dress Wins Best Costume at Latin American Pageant
'Tom Yum' Attire Wins Best Costume at Miss Grand Thailand Pageant
Local Pride, Outrageous Costumes Ride High at Miss Grand National (Photos)