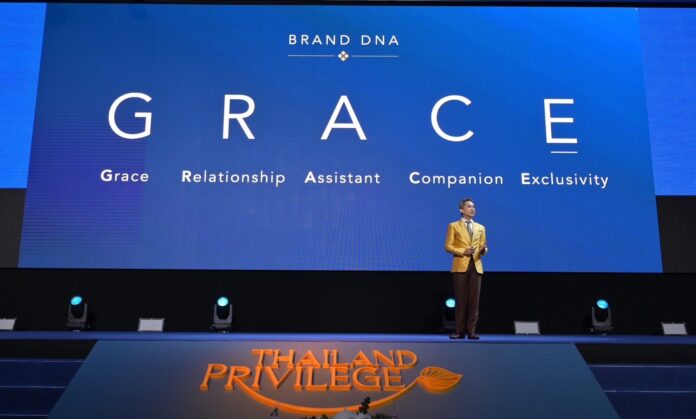 Thailand Privilege Card Co., Ltd. (TPC), the operator of the Thailand Elite Card Project overseen by the Tourism Authority of Thailand (TAT), has undergone a rebranding with the vision of establishing itself as a global leader in offering premium privileges to prominent individuals seeking long-term residency in Thailand.
The previous eight membership card options have been phased out, making way for the new "Thailand Privilege Card" product, which is now available in four distinct packages. Crafted upon the bedrock of the "Freedom of Choices" philosophy, these packages embrace amplified privileges customized to a variety of global lifestyles.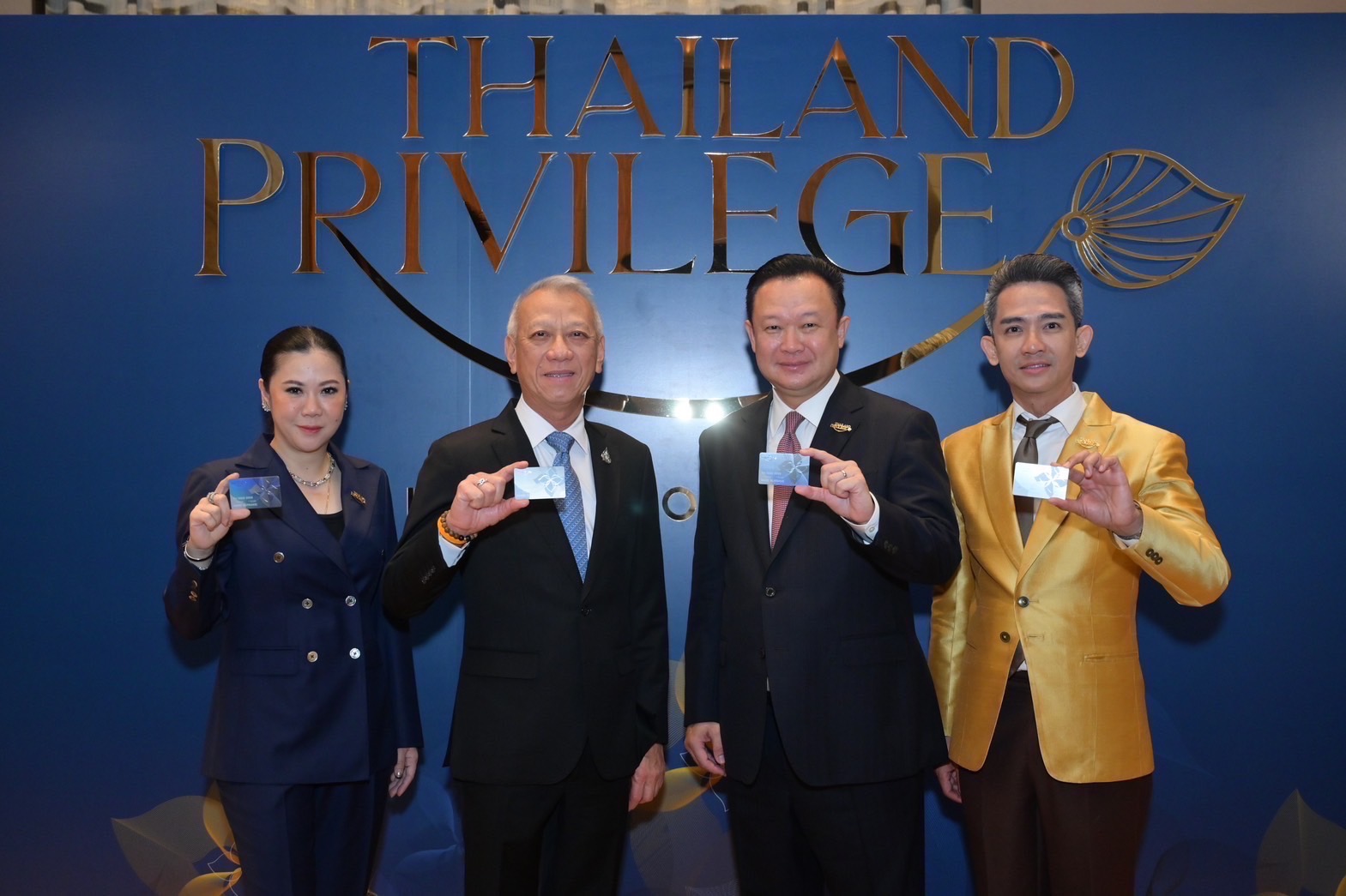 With a deliberate emphasis on pivotal markets, namely China, Japan, the United States, the United Kingdom, Russia, and European Union nations, with an ambitious projection of contributing over ten billion Baht into the nation.
Reflecting on the operational accomplishments of the Thailand Privilege Card in 2023 and its current performance, Mr. Manatase Annawat, President of Thailand Privilege Card Co., Ltd., stated that the Thailand Privilege Card has reached an impressive 20-year milestone and takes great pride in this achievement. The company has continuously developed services and introduced products to cater to the evolving needs of international residents seeking long-term residency in Thailand.
The sole Global Residency Campaign that offered visa privileges alongside airport services and lifestyle privileges resulted in an accumulated income of over 50 billion baht over our 20-year journey, with a membership that exceeds 31,500 members.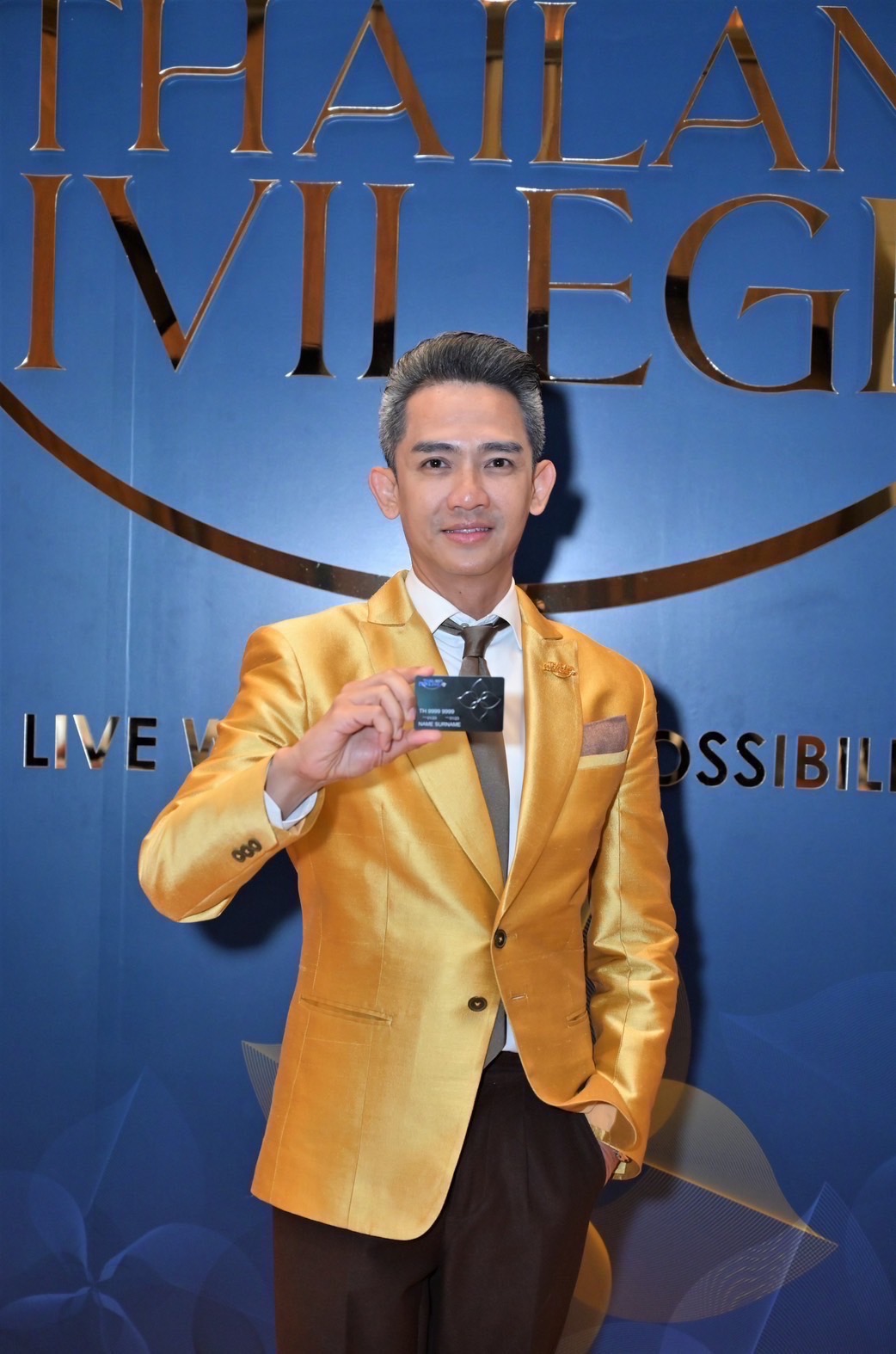 "In the year 2023 alone, we achieved approximately 7,500 billion baht, witnessing a growth of more than 11,500 members, representing a remarkable 210% increase from the revenue of 2022," he said.
To celebrate the 20th anniversary of Thailand Privilege Card Co., Ltd., a significant rebranding and enhancement of benefits has been introduced. This transformation marks the shift from the 'Thailand Elite Card' to the 'Thailand Privilege Card,' extending a warm welcome and ensuring utmost satisfaction and convenience for international residents aspiring to establish long-term residency in Thailand.
This revamped offering includes comprehensive benefits of airport privileges, enriched travel experiences, leisure, accomodations, activities, business investment opportunities, and more. This multifaceted rebranding effort involves key changes, such as contemporary logo design and new staff uniforms.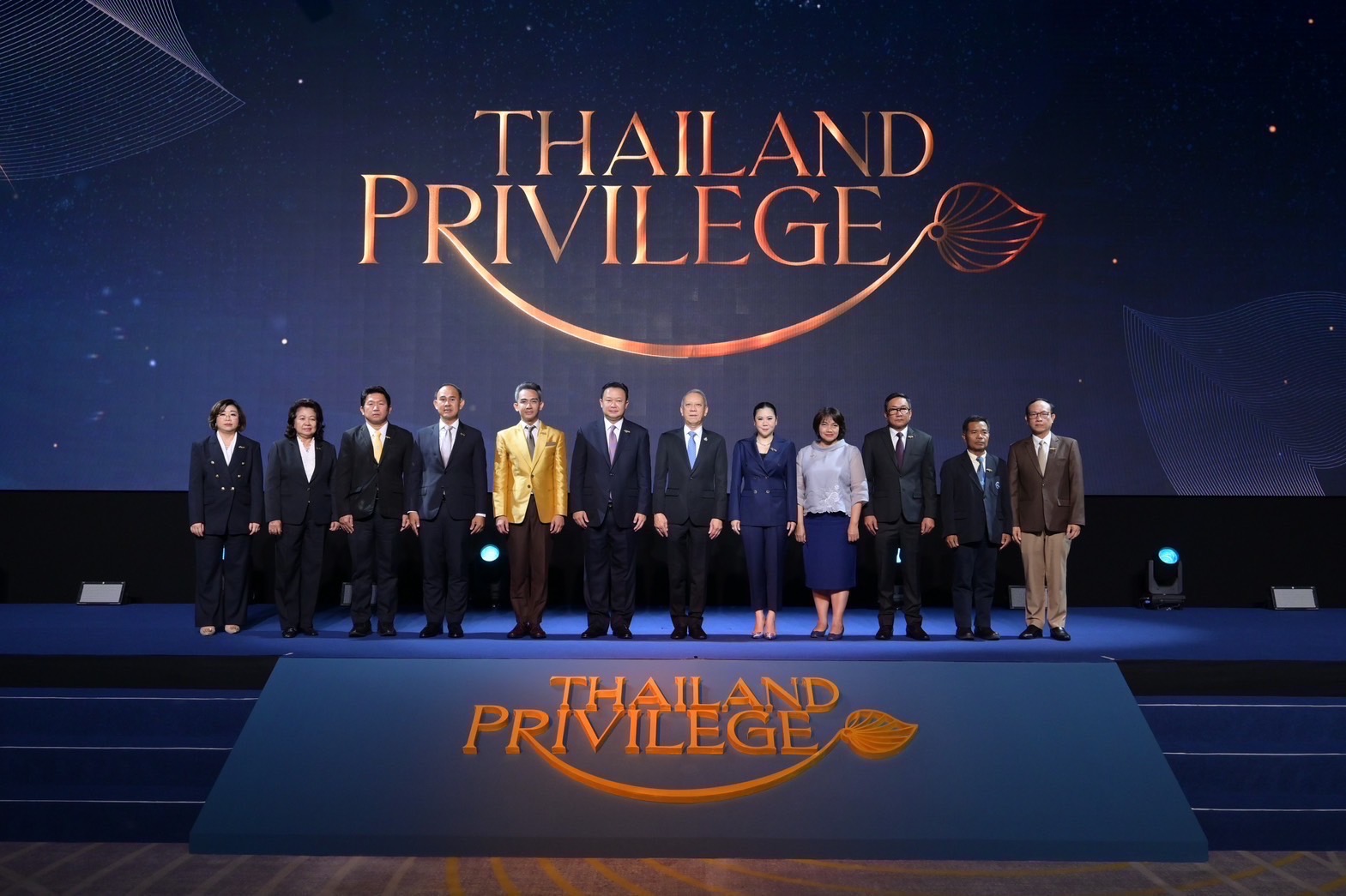 Guided by the company's brand DNA, 'GRACE,' the company aims to elevate Thai product and service quality, generate revenue for the nation's economy, and reinforce the image of a global organizational leader.
Mr. Manatase added that the company targets four main segments: Frequent International Visitors/ Affluent/Investors, Workcation/Digital Nomads, Expats in Thailand, and Retirees. The company will strategically penetrate markets in various potential countries, encompassing key markets such as China, Japan, the United States, the United Kingdom, Russia, South Korea, and European Union countries.
Additionally, the company will explore and expand its presence in emerging markets with potential, such as India and countries within the GCC region, including Saudi Arabia.
The new benefits of the Thailand Privilege Card, following the concept of 'More Choices More Freedom,' each membership category will accrue Privilege Points, enabling the redemption of exclusive privileges and extraordinary experiences. The membership cards are categorized into four packages; RESERVE, DIAMOND, PLATINUM and GOLD.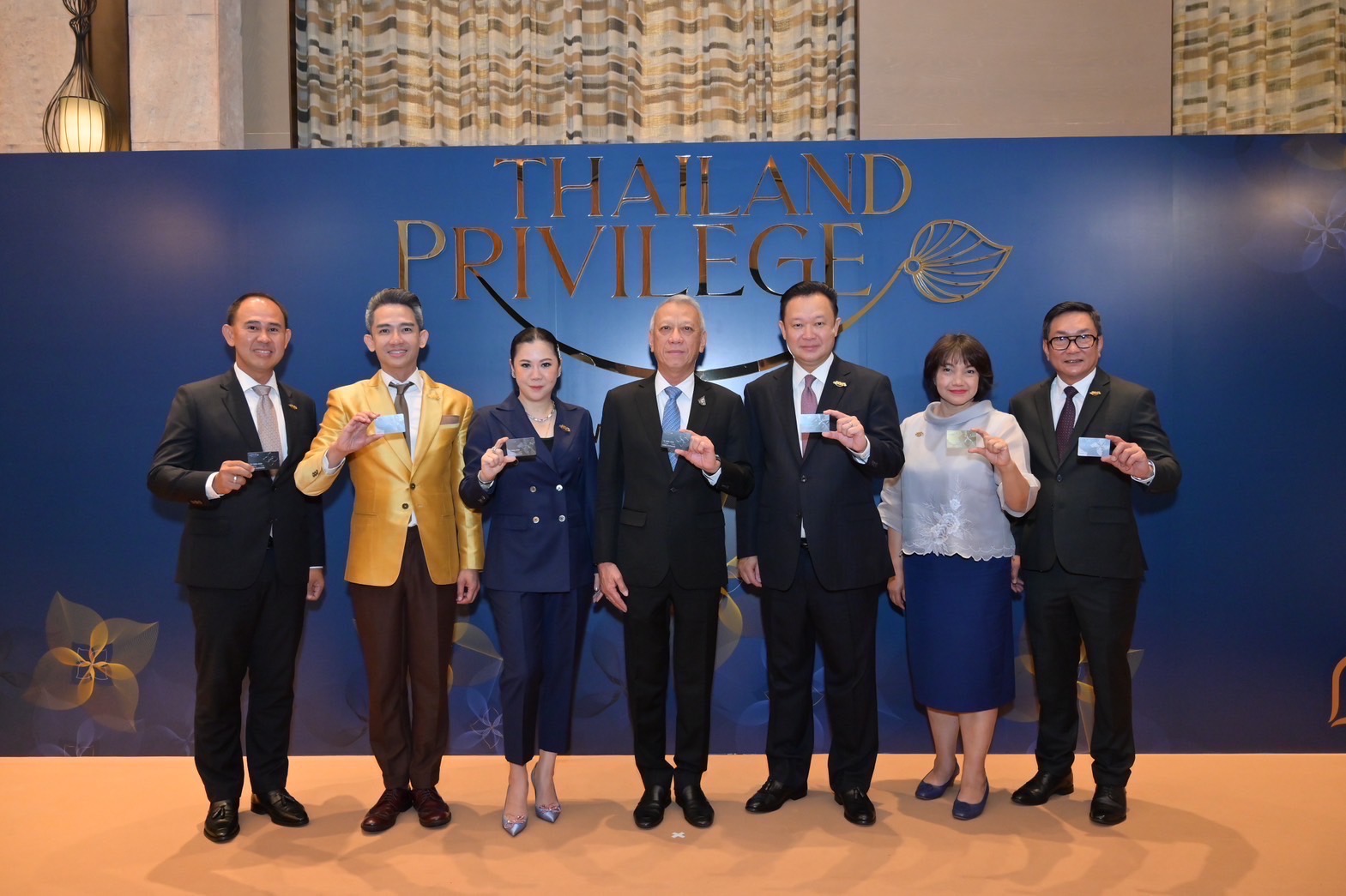 'More Choices More Freedom' introduces exclusive privileges to all cardholders' preferred lifestyle, delivering premium services throughout their stay in Thailand.
These privileges encompass premium airport assistance services, exclusive lounge access at the airport on both arrival and departure, limousine transfers, and personal liaison services available in four languages: English, Korean, Mandarin, and Japanese, with the potential for additional languages in the future.
Thailand Privilege Card Co., Ltd. is pressing forward through collaborations with diverse sectors within the tourism industry, aiming to enhance comprehensive service to members. The key is to generate revenue for businesses that align with diverse lifestyles nationwide.
________
For those intrigued by the Thailand Privilege Card, further information is available on the official website at www.thailandelite.com.
For partners interested in collaborating with the company, please contact the Vendor Relations Department at 02-3534145 or email [email protected].
For those interested in becoming agents and expanding their business worldwide, please reach out to the Sales Representative Management Department at 02-353-4120 or via email at [email protected].